The Mini JCW Challenge, a track-focused version of the John Cooper Works hot hatch, has been unveiled, inspired by its latest Mini Challenge racing car.
Read our full Mini JCW Challenge review here
Having made its debut at the Goodwood Festival of Speed, the JCW Challenge is based heavily on the standard JCW model. It shares that car's specifications, using a turbocharged 2.0-litre engine with 228bhp and 236lb ft and achieving 0-62mph in 6.3sec.
With a limited run of 52 units and destined for the UK only, the JCW Challenge is distinguished visually by enlarged front air intakes, tweaks to the wheel arch extensions and a rear spoiler. These features are part of the JCW Pro Accessories pack, which is available as an option on the standard model.
The production number pays homage to the winning Mini at the 1964 Monte Carlo rally, and each car will be built and finished at Mini's Oxford plant.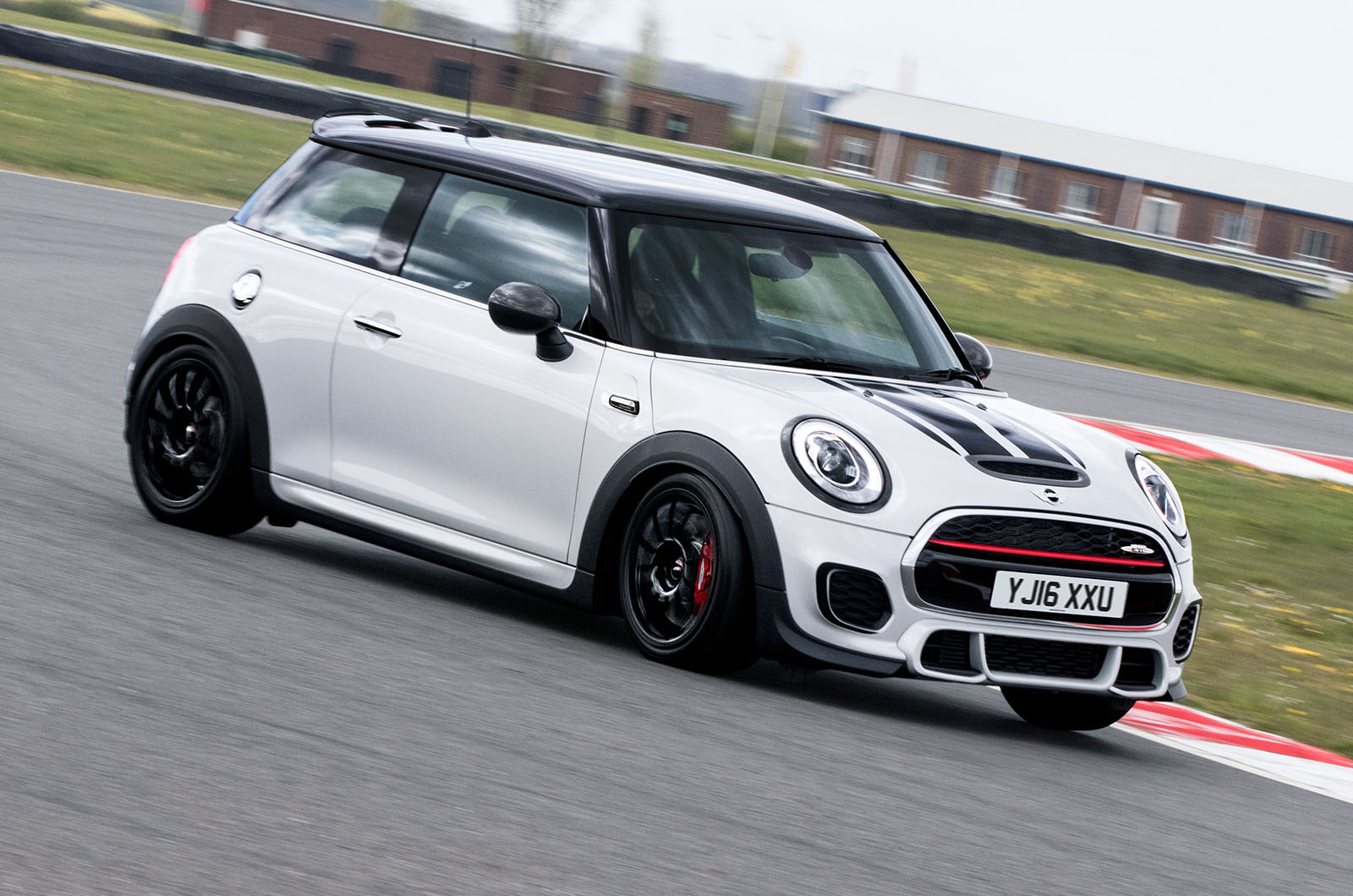 Engineering changes include chassis, tyre and brake alterations, using suppliers that already contribute to the Mini Challenge racer.
Nicolas Griebner, Head of Product for Mini UK, said: "We wanted to promote John Cooper Works, and show we can create products that are derived from our experience at the race track, similar to what BMW did with its M cars.
"I believe there is much more potential for JCW in the UK and unlike other Minis all the development was done at Oxford, rather than by the development teams in Munich."
"I really wanted this car to be the essence of the hot hatchback, which means it has to be usable. What we have done is create a car, with the adjustability of the suspension, which will allow you a very comfy ride. But if you want to have a spirited drive on a track then it can set up in a more aggressive way."UK based suspension firm Nitron provides coilover spring and damper units that adjust for bump and rebound damping as well as ride height.
The car is supplied with recommended settings for both road and track.
The Challenge also features a Quaife automatic torque biasing limited-slip differential and Mintex brake pads. The car also has Team Dynamic bespoke lightweight 17in black alloy wheels, which are 0.5in wider than those on the JCW and have been chosen for ultimate performance, says Mini, reducing unsprung mass by up to 2.5kg per corner.
Priced at £32,000, which is £8950 more than the standard JCW, the JCW Challenge is available with a fixed specification including White Silver paint, a graphics package and a black roof.
Inside, there are Carbon Black cloth seats and the dashboard on the passenger side bears the build number of the model. Equipment includes rear park distance control, rain sensor with auto headlights and adaptive LED headlights.