The mad Mercedes Maybach G650 Landaulet, a final swansong for the 38-year-old Mercedes-Benz G-Class, is limited to 99 vehicles and will sell for around €500,000 (£426,000).
We take it for a ride in its natural habitat - the wilds of Africa - although in reality, it's much more likely to be seen on the dunes of Dubai.
We are driving through the Madikwe Game Reserve in South Africa, where you'd normally only see a handful of Toyota Land Cruisers heaving with tourists. But instead of the Japanese four-cylinder diesel, we're taking on this tricky terrain in the G650 Landaulet and its six-litre V12 twin-turbocharger with 621bhp and 738lb ft of torque.
The G650 has all the technology of the Mercedes-Benz G 500 4x4² - and more. That includes portal axles, electronic dampers and a track widened by 25cm. The wheelbase has also been lengthened by nearly 60cm to create a lounge-like area in the rear seats.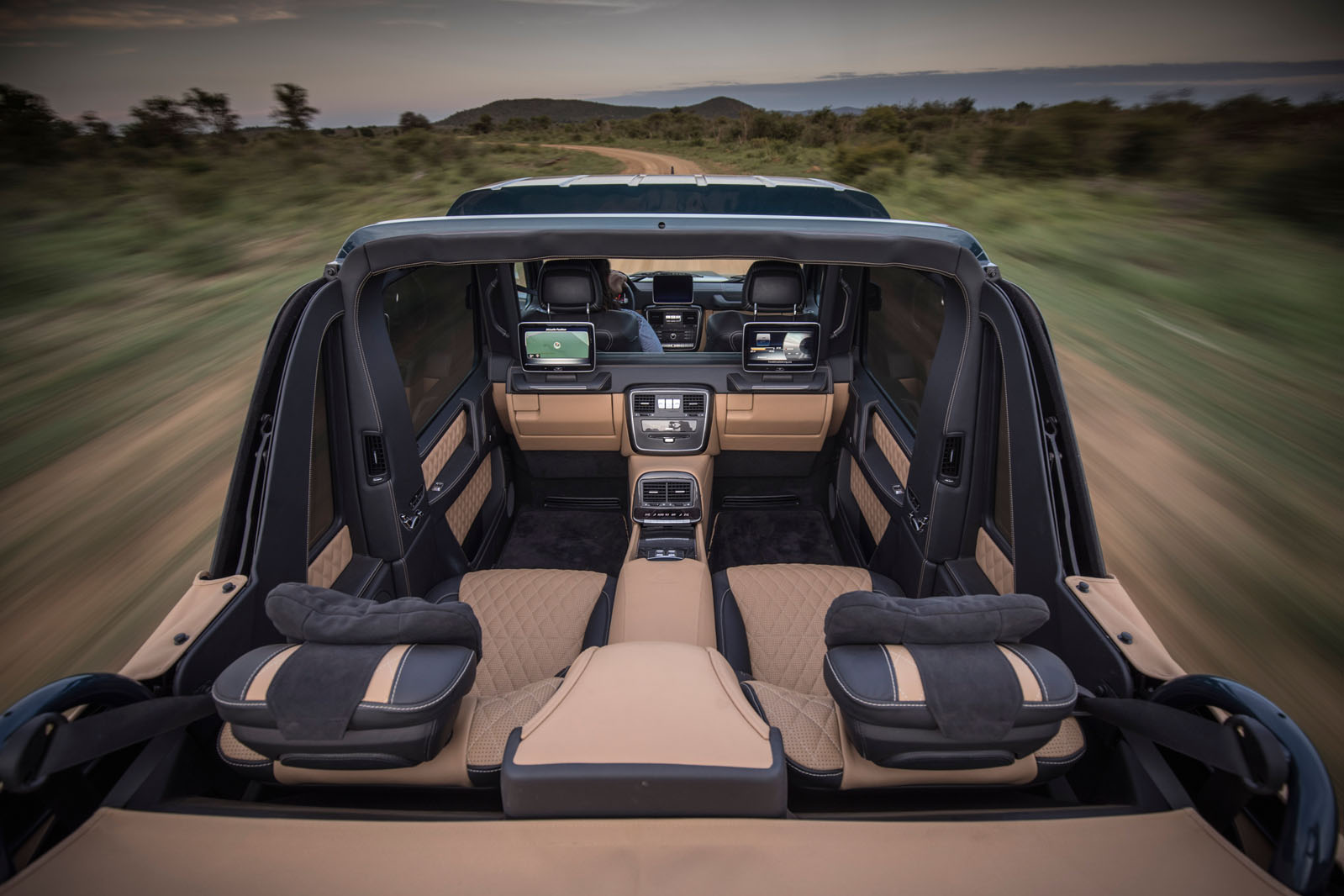 As well as portal axles to take on the toughest of terrain, the car also has hardcore off-road 325/55 R 22 tyres and ground clearance of almost 0.5m.
The 3.3-ton colossus can easily climb all the way to the summits, but more spectacular are its two rear seats with their landaulet roof. The seating itself is familiar, from the Mercedes-Maybach S600 saloon, but the retractable roof is the real novelty. With the touch of a button, the rear seats can be in open air in around 30sec.
"The roof is the one from the former G-Class Cabriolet," says G-Class model manager Dr Gunnar Güthenke. "We also have an extended wheelbase of 3.43m. For the rear passengers, there are massage seats, a separate climate control and the complete infotainment system of the current S-Class."
With a push of a button, the comfortable seats move into a bed position, akin to those in first class on an airliner.