Mercedes-Benz has unveiled advanced new headlight technology that is set to feature on its future models. The digital lights will be able to project illuminated symbols, such as zebra crossings, stop signs and guiding paths, on to the road as part of a comprehensive suite of features.
Called Digital Light, the advanced high-definition projection technology adopted by the new system uses more than one million so-called micromirrors per headlight and was first revealed on the earlier F015 research vehicle.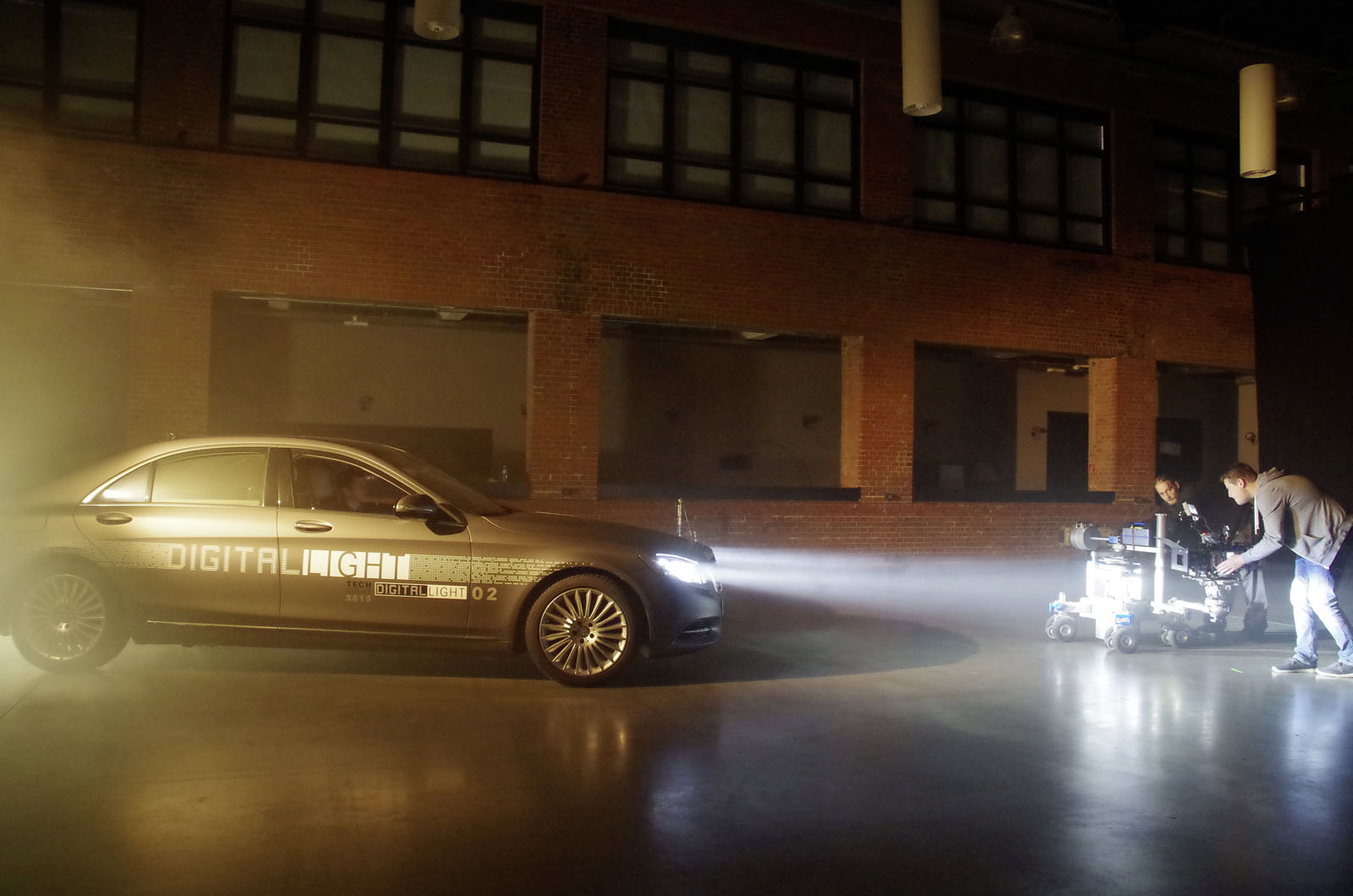 Using both camera and radar sensors as well as algorithms developed by Mercedes-Benz, the new headlights are able to identify other road users and adapt the light distribution to the environment. New projector technology and control software allows Digital Light to recognise other road users and selectively reduce the intenisty of the beam in order to avoid dazzling them.
"We are not only striving for beam records, rather we want to achieve optimum vision and maximum brightness without glare,"said Gunter Fischer, head of exterior body development and vehicle operating systems at Daimler. "Functions for supporting the driver and staging communication with other road users significantly optimise safety when driving at night."
Building on the Multi Beam headlight technology already offered on a number of Mercedes-Benz models, wach of tghe the new generation Digital Light headlights features four light points, each with 1024 individually actuatable LED chips per unit, giving a total of 8192 LEDs per vehicle.
Eschewing the laser light technology already offered by Audi and BMW, Mercedes-Benz claims its new light technology offers greater benefit to the driver and other road users. "The decisive factor is not the technology in the headlight but the digital intelligence behind it," said Fischer.
In a process first unveiled on the F015 research vehicle, the lights are able to project high-resolution symbols onto the road surface; if sensors in the car identify pedestrians at the side of the road, the headlights can project a zebra crossing onto the road as a signal for the pedestrian to cross the road.