A luxury electric Mercedes saloon rivalling the upcoming zero-emissions Jaguar XJ and next-generation electric Audi A8 will launch from 2020, according to large-cars project boss Michael Kelz.
Unlike Jaguar and Audi, it will not be a variant of an existing member of the line-up – in this case, the S-Class – and instead be a separate model.
"We will have an electric vehicle at the level of the S-Class, no doubt, but it will not be the S-Class," Kelz said.
The luxury saloon will sit in the new EQ electric range alongside models already seen in concept form – the EQ A hatchback and EQ C SUV (pictured below) – as well as a lower-ranking electric saloon that's more comparable to the C-Class.
The model will use a new modular architecture called MEA. Mercedes trademarked a number of names last year under the EQ brand, including EQ S, which will be the model name for the S-Class's electric counterpart. Kelz said: "It will be a luxury, electric car, a top-of-the-line car."
2020 Mercedes-Benz S-Class tests in production bodywork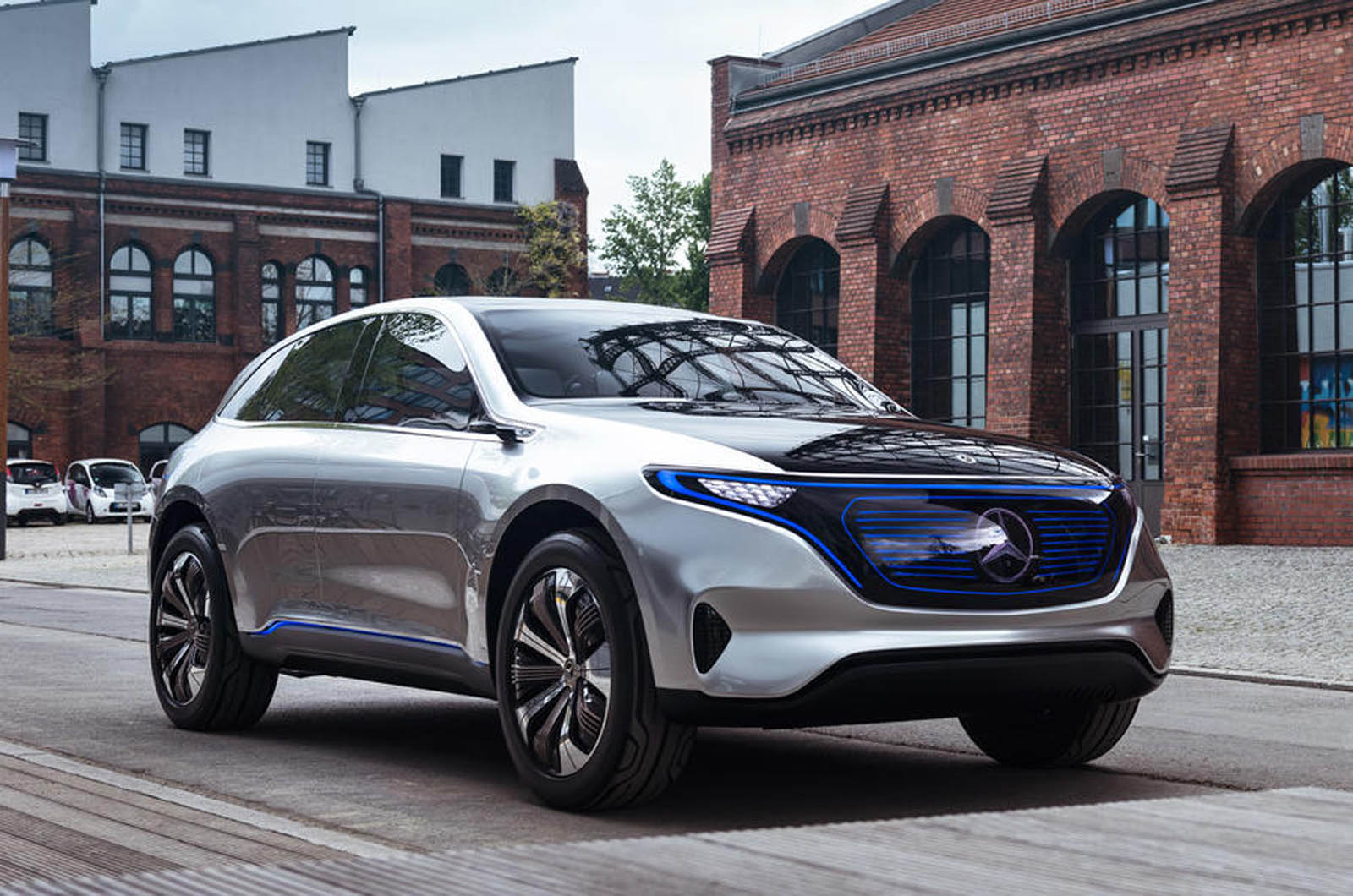 Referring to how the design of saloon cars, in particular, will change for electric powertrains, Kelz said "short overhangs front and rear thanks to the packaging under the floor and huge wheelbases" make it more difficult to convert the platforms of low-bodied combustion-engined vehicles to accommodate electric powertrains.
Kelz said he had already seen a concept of the zero-emissions large saloon and said such a car could roll out from 2020. The latest we will see it is 2022 and Mercedes has already confirmed that it intends to have 20 electrified models in its range by then.
Although the S-Class's platform, called MRA, cannot accommodate pure electric, it can allow for a plug-in hybrid. Talking about the new CLS, also MRA-based, Kelz said: "We have not planned to bring this car to market as a plug-in hybrid, but it would be possible. As soon as we see there is higher demand, we could go for a plug-in hybrid in the CLS."