McLaren has previewed some of the customisation options that will be offered to the 106 buyers of the upcoming 243mph-plus Speedtail hypercar, with a new teaser image showing an 18-carat white gold badge.
The Speedtail is the spiritual successor to the F1, which was released in 1993. Its twin-turbo V8 combusion engine will be augmented by an electric hybrid system for a combined power output in excess of 986bhp, far surpassing the F1's 627bhp.
Previously known by its BP23 codename, the Speedtail will have a higher top speed than any McLaren ever produced. The company has yet to confirm an official maximum speed but is aiming for a figure beyond the F1's 243mph.
Only 106 Speedtail models will be produced - and all have already been reserved, at £1.75 million (plus taxes) each. It will be officially revealed to owners in the coming weeks, with a public unveiling to follow on 26 October.
The newest teaser images focus on the car's badge, one of a number of custom options that buyers will be able to specify. The badge shown was made by Birmingham-based specialist jeweller Vaughtons, and combines 18 carat white gold with carbonfibre inlays using new Thin Ply Technology. The front badge weighs 100 grams, and will be offered as a set of three as one of the tailoring options.
McLaren previously released a teaser image showing the Speedtail's eponymous rear end, which suggests it will arrive with a distinctly different look from every other McLaren road car. With top speed being prioritised over lap times, it is unlikely to use the opinion-dividing additional aerodynamic upgrades found on the Senna hypercar.
McLaren said the name is "evocative of a peak speed higher than any McLaren yet and sinuous, highly streamlined design". It also said that it will be "the most luxurious" McLaren so far.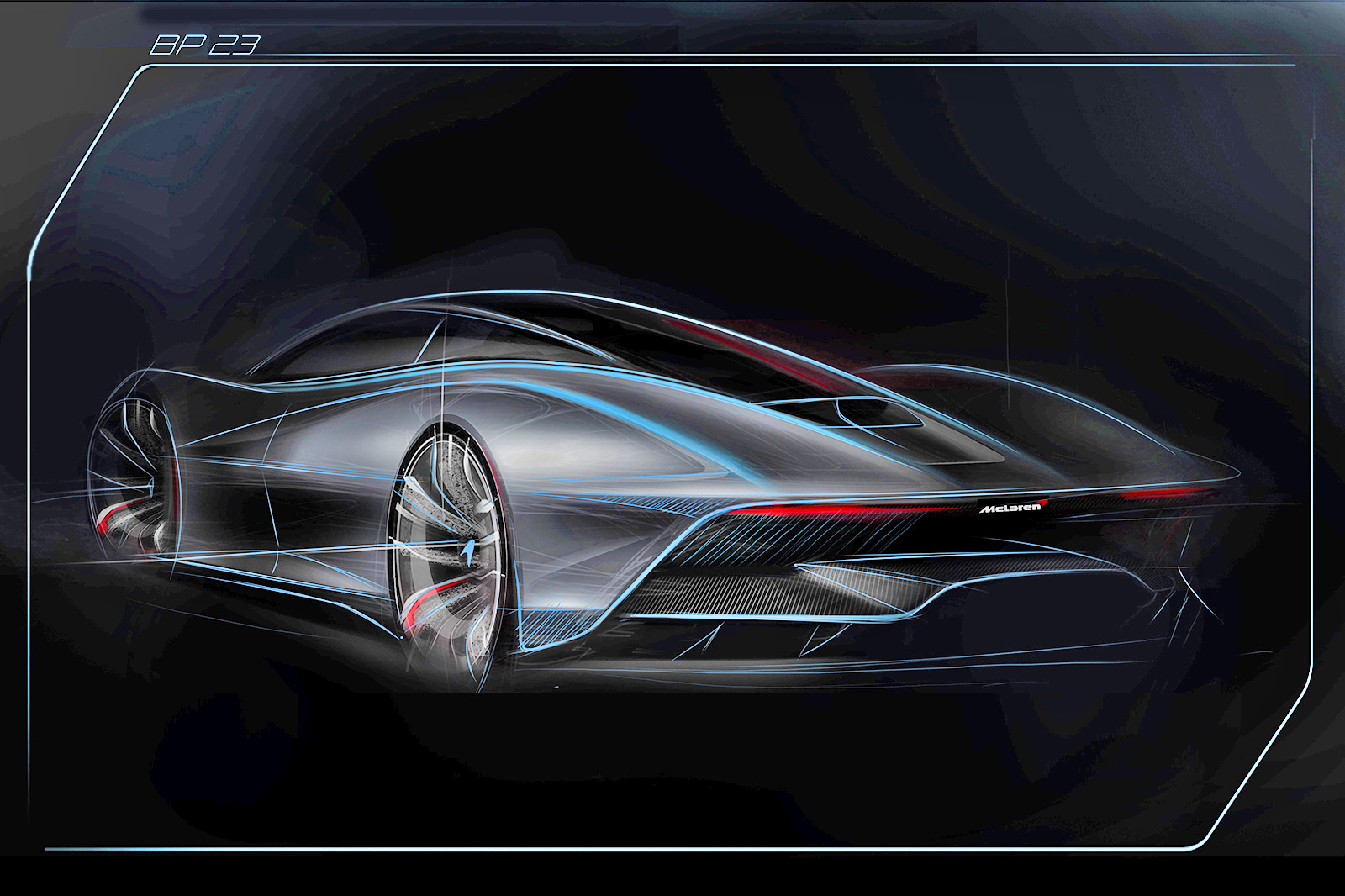 The Speedtail is the third car in McLaren's top-tier Ultimate Series, following the P1 and the recently launched Senna. This new model features a centrally mounted driving position flanked by two seats, an arrangement inspired by the F1 road car.
McLaren boss Mike Flewitt previously told Autocar that the Speedtail was "a long way along" in terms of its development: "We're running the powertrain in a 720S mule. We haven't got a full-body prototype yet." Production will begin in late 2019 at the McLaren Production Centre.
The rebirth of a three-seat McLaren originated with a single customer request, which McLaren decided could be put into limited-series production.
Each Speedtail will be personalised by McLaren Special Operations, the bespoke engineering division.