The new McLaren hypercar, previously codenamed the P15, will be named Senna, after three-time Formula 1 world champion Ayrton Senna.
The first images of the extreme, circa 789bhp hypercar have also surfaced on social media after it was shown at a customer event ahead of the car's official reveal later this evening.
The McLaren Senna has now been revealed - take a look at the full story here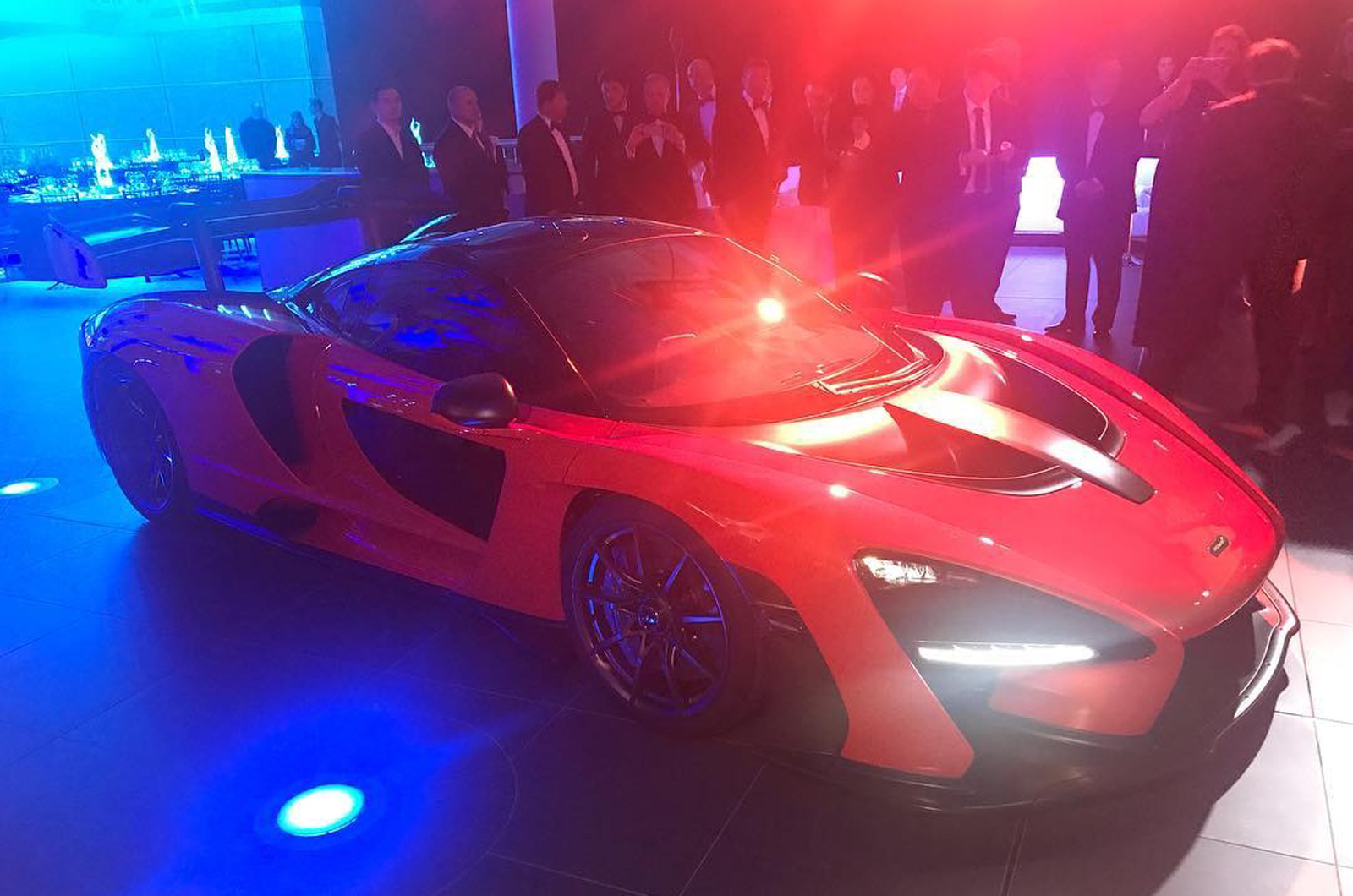 McLaren describes the car as "a car that stayed true to our heritage, a car that would live up to its namesake," and "the ultimate track car for the road," but revealed no other information on the car ahead of its official reveal at midnight tonight.
The rear of what McLaren says will be its most extreme, track-focused road car yet was also revealed earlier this year, following confirmation that it will launch next year.
Released as two separate images, one previously released and one revealed today, the shot is created when the two previews are stitched together.
Brazilian F1 legend Senna drove for McLaren's F1 team from 1988 until 1993, winning all three of his titles - in '88, '90 and '91 - with the team. He also took 35 of his 41 career race wins behind the wheel of a McLaren.
Referred to internally as the P15, the forthcoming Ultimate Series model, scooped by Autocar earlier this year, is being developed with a hard focus on track driving – so much so that the Woking-based manufacturer admits that it will sacrifice daily usability in order to maximise performance.
McLaren hyper-GT three-seat development mule
The two-seater is due to make its public debut at the Geneva motor show in March, sporting what McLaren calls a "brutal" design representing the "purest expression" of its form-follows-function styling.
Autocar understands the 675LT development car that has been spotted testing at the Nürburgring in recent weeks is a mule for the Senna, offering insight into the advanced aerodynamic layout of the final production car.