Any day involving both a new McLaren and a racetrack is a good one, but the company's enthusiasm for restricting our first taste of new products to circuits rather than public roads means you'll have to wait a little longer to find out how the 600LT copes with the real world. On the basis of our first acquaintance at the Hungaroring, however, it feels pretty special.
We've reported extensively on the basic ingredients before, but here's a recap. The 600LT gets a modest increase in power (its 3.8-litre twin- turbo V8 turned up to 592bhp from the 570S's 562bhp), more aggressive suspension, a top-exit exhaust on the rear deck and, because of this, a fixed rear wing with a heatproof coating where the hot gases flow over it. More impressive is the weight saving: forgo climate control and the audio system and specify the lightweight carbonfibre shell seats (from the Senna) and the 600LT is 100kg lighter than the 570S.
Few owners will be that dedicated. Product manager Tom Taylor admits the company is planning to check with the one owner who has already ordered the air-con delete to see if he's really sure. But even with cooling and entertainment left in place, an 80kg-plus weight saving on an already light car is an incredible feat.
The Hungaroring is the first international-spec track to have been constructed in what, when it opened in 1986, was still the communist bloc. The 2.7-mile circuit is twisty and bumpy with serious elevation changes – a tough challenge, and the sort of place where the 600LT should excel. On tighter tracks, we're told, it will have the legs on the 675LT.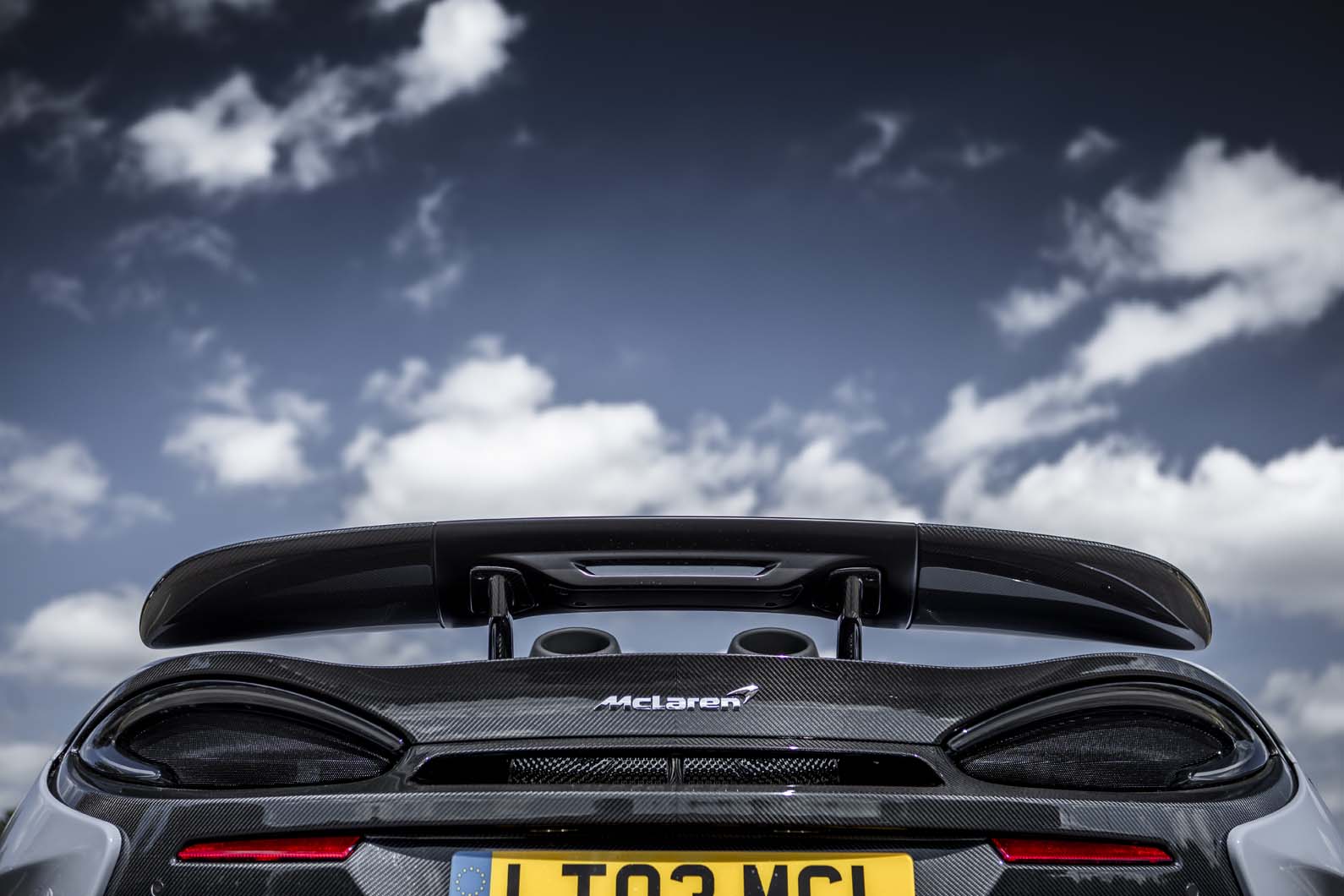 I'm sent out in a 570S first. Officially, it's to learn which way the corners go, but it's also to demonstrate how different two cars sharing most of the same core architecture can feel. The lesser car is predictably fast, taut and agile – it's still a McLaren – but within two corners in the 600LT, it's clear that it's a very different creature.