Maserati has introduced a 345bhp version of its V6 engine to the Maserati Levante range to produce a new entry-level petrol model, which slots in beneath the Levante S and starts from £61,425.
Output of the new 3.0-litre six-pot, which has also been introduced to the Maserati Quattroporte variant, is 79bhp less than the V6 in the Levante S. But it offers better fuel economy, with a claimed 24.4mpg versus the 23.9mpg in the more powerful model, while CO2 output is rated at 268-270g/km.
The new V6 can accelerate Maserati's Porsche Cayenne rival from 0-62mph in 6.0sec and on to a top speed of 156mph, leaving it eight-tenths and 8mph behind the Levante S, which starts at £72,525.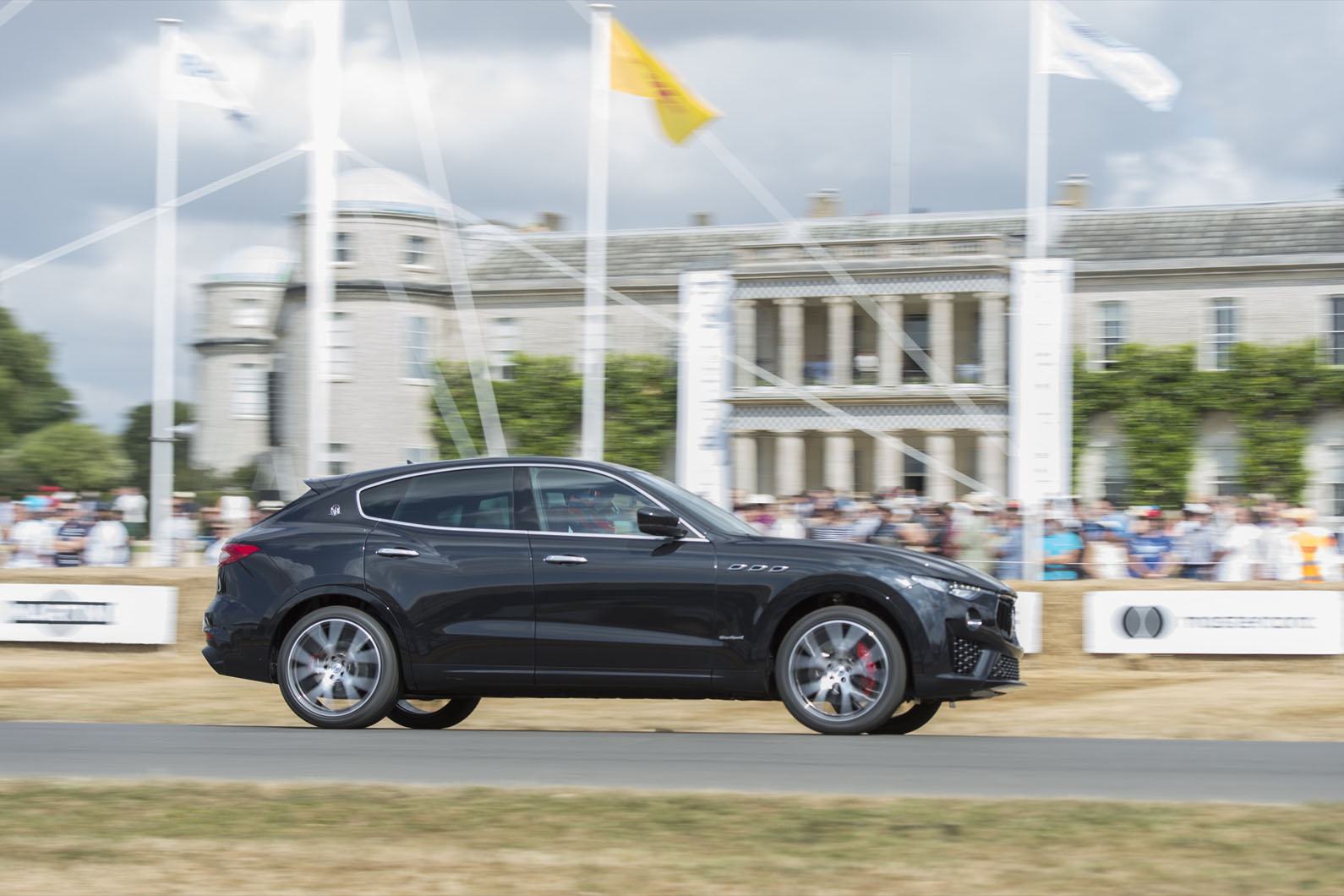 Along with the new motor, the Levante, which was demonstrated in the latest trim at the recent Goodwood Festival of Speed, now comes available with adaptive LED matrix headlights, while the firm's Integrated Vehicle Control (IVC), a proactive form of stability control, is included as standard across the range.
The addition of the new V6 provides the Levante UK range with three engines. A V6 diesel model is also offered as the entry-level car, priced from £58,315 and offering 271bhp.