Lynk&Co, the new car brand from Chinese firm Geely, will officially launch in Europe with the unveiling of its new 02 hybrid crossover at an event in Amsterdam today (Monday 26 March).
The small SUV, the third model in Lynk&Co's line-up, is teased in a series of videos on its 01 SUV, with which it shares underpinnings and several technical features.
The missing Lynk: can Geely's SUV crack Europe?
The 02 is built on the CMA platform that has been co-developed by Geely sibling Volvo. It measures just under 4.5 metres long, making it 0.1 metre shorter than the 01 and a few centimetres longer than the Volvo XC40. The car's wheelbase is identical to the XC40's.
Like Volvo, Lynk&Co intends to make its new models enjoyable to drive, so the 02's chassis will be set up with European handling tastes in mind.
First drive: Lynk&Co 01 prototype
The crossover will use a plug-in hybrid system that's been co-developed by Volvo. It's claimed to be good for an electric range of up to 50 miles.
While the teaser images mask many details of the car, pictures clearly showing the 02's design were leaked late last year.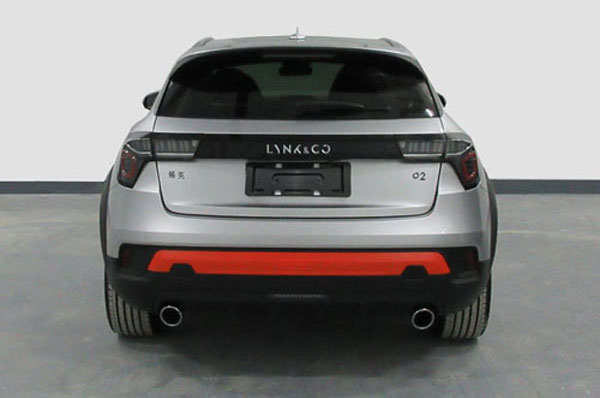 The 02's powertrain is based on a three-cylinder petrol engine, seven-speed dual-clutch automatic gearbox, battery pack and electric motor.
Geely's plug-in hybrid powertrain will initially be available from 2018 with a 31-mile range on the Volvo XC40 and Lynk&Co 01, before being ramped up to offer 50 miles in the 02, beating similar-sized rivals in the segment.
Lynk&Co 01 receives 6000 orders in 137 seconds
The 02 will also spawn a fully electric version at the start of the next decade, with a range that could be as great as 373 miles (600km).