The Land Rover Defender is tough; that's no secret. But is it tough enough to, at 27 years old, drive through the jungle of the Congo?
It could be a stand-up comedian's joke: did you hear the one about the army officer, the photographer and the doctor who drove a 27-year-old Land Rover to Africa and through the jungle of the Congo? But it's no joke.
Three intrepid explorers did exactly that in 2013, taking four months to drive to Kinshasa, capital of the Democratic Republic of Congo (DRC) and then two months to cover 2500 miles of jungle hell. All in a very basically prepared D-reg Land Rover 90 bought off eBay for £2700.
"We never intended to cross the Congo, but conflicts in north Africa cut off options to loop back to the UK," says Mike Martin, who tackled the trip with fiancé Chloe Baker and photographer Charlie Hatch-Barnwell. "We knew it would be difficult, but it was there to be done."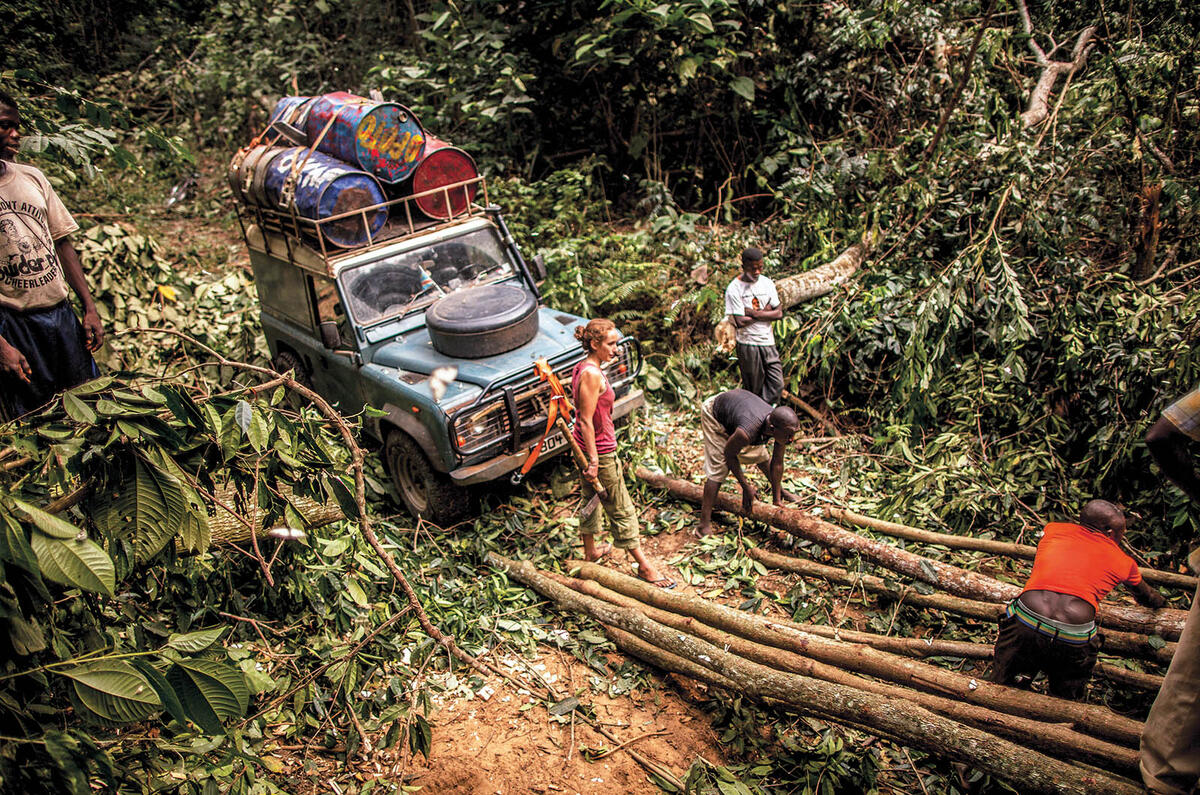 Driving the DRC is a mammoth challenge, because its infrastructure is shot to pieces – literally. Border wars and civil conflict have left it with a legacy of blown-up bridges and rain-lashed mud roads churned up by trucks. Martin reckons that no explorer has traversed the entire country by road from south to north for decades, if ever, since the 1960s.