Our spy photographers have spotted what looks to be a test mule for the long-rumoured Jaguar J-Pace SUV.
The test mule, which has been photographed being trailered back to Jaguar's engineering centre in Gaydon, uses the body of an Jaguar F-Pace but features a 2.0-litre diesel engine with hybrid-electronic assistance. It also looks to have an extended wheelbase and lengthened body, adding to the theory that it is a development car for a larger SUV model.
The Jaguar I-Pace has been revealed, take a look here
Autocar reported last year that forthcoming electrified Jaguars would get their own unique look, much like BMW's 'i' models have their own distinct identity, suggesting the body of a production-spec hybrid J-Pace could differ quite substantially from the F-Pace.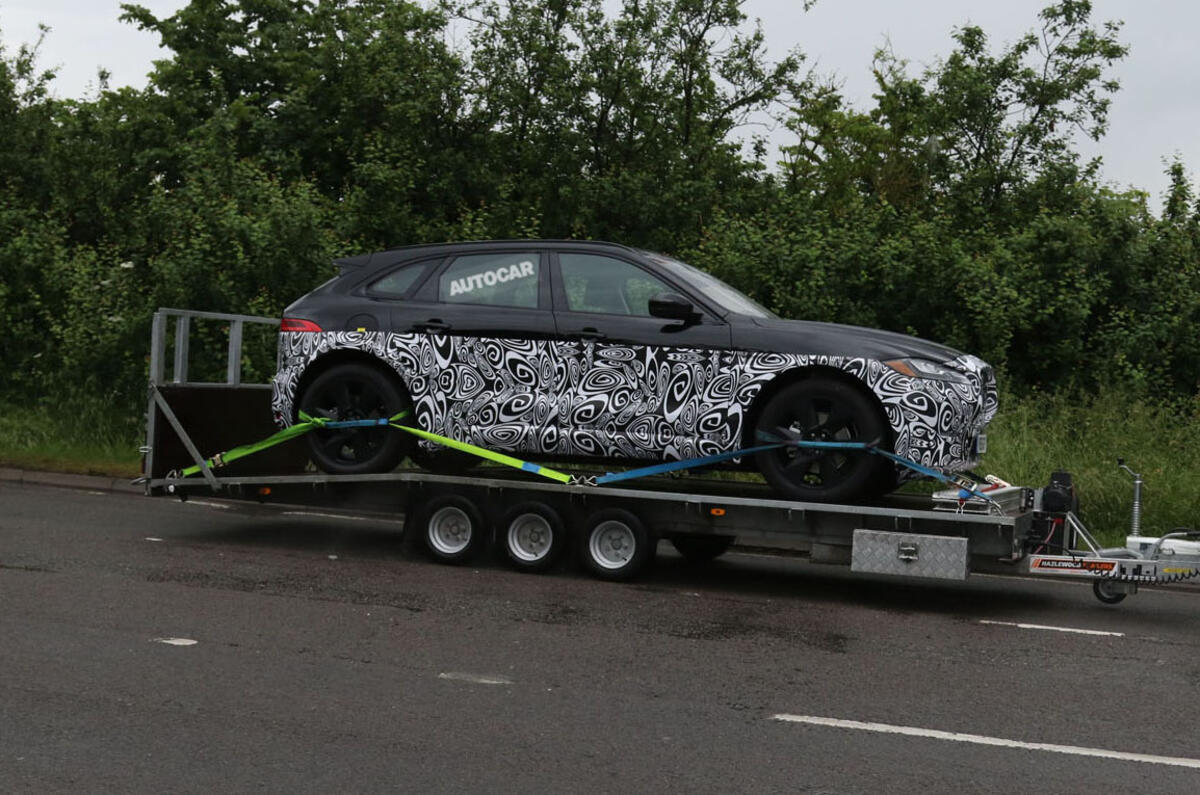 Autocar also revealed that an all-electric SUV was being developed by Jaguar and that a more compact model was due, suggesting we could see a line-up of four SUVs from Jaguar (including the current F-Pace) before the close of this decade. It is understood these future models will sit on the same aluminium architecture as the Jaguar XE and F-Pace, which itself has been designed with an all-electric powertrain in mind, as well as a variety of hybrid and plug-in hybrid applications.
This week's latest hybrid development mule suggests these plans are still in place, although Jaguar has so far declined to offer any more information. Instead, it says that it is always testing different configurations of models for future line-up development, so this test car is not necessarily confirmation of a future production model.