I'm sitting in a cafe somewhere on the west coast of Scotland with Andreas Preuninger, the man known as Mr GT3 or, more prosaically, 'manager – high-performance cars'.
He is trying to recall the age at which he realised he had become obsessed with cars: "I think I was three. No, wait, maybe less."
But Preuninger's obsession can be narrowed down further. "I came from a Porsche family and my bedroom walls were covered in pictures of Porsches. Actually, one Porsche: a 1973 911 2.7 Carrera RS. White with blue decals. When I was a kid, that was my car," he says with feeling.
But we can focus event more tightly than that: "My father worked in a business supplying wind tunnel components and Porsche was a client. I went with him on business trip to Weissach when I was 20 years old and that was that. It suddenly became completely clear to me: this was the place I needed to work."
Until that moment, and despite studying automotive engineering at university, he had no idea what course his life might take.
Not that he exactly walked into a job there: "Back in the mid-1990s, Porsche was not the company it is today. It was more interested in reducing staff numbers than increasing them." So if he couldn't work for Porsche, he'd do the next best thing and work for one of its suppliers. For two years, the newly graduated Preuninger worked one step removed from the company of his dreams, making sure a steady stream of CVs found their way to Porsche's HQ in Stuttgart. "I sent it in 11 or 12 times before finally they gave me a job," he says. It wasn't at the company's Motorsport operations at Weissach. It was on the engineering consultancy side, managing relations with Volkswagen and Audi. But his foot was firmly in the door. He was not about to give up now.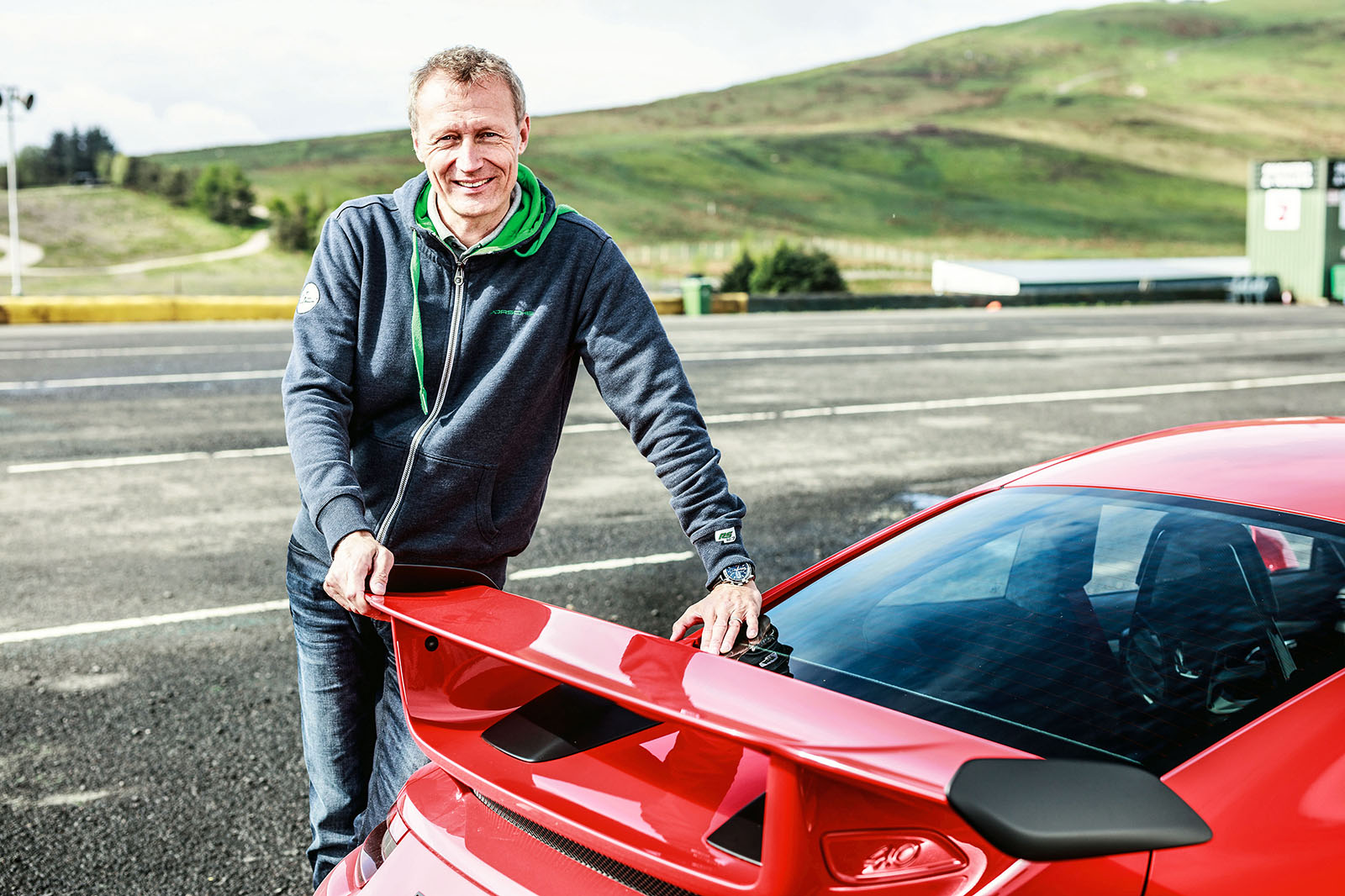 "The Motorsport department was run by Hartmut Kristen at the time, so I kept on ringing him and he kept telling me there was no job. But in the end, we were introduced by a mutual friend at a party, had a few beers and it all kind of worked out from there."
You can say that again. He arrived in Weissach in 2000, the original 1999 GT3 being the only GT-series car whose development he did not oversee. To say the department has flourished under his influence is putting it mildly. From it being a one-car department when he arrived, he has been responsible for all the GT3 series, the GT3 RSs, the GT2 RS, the 911 R and Cayman GT4. In other words, all of Porsche's 21st century iconography, save the 918 Spyder. And the cars themselves have evolved beyond recognition relative to the Porsches on which they're based.
"When I arrived, a GT car might have one hundred components that were not common to a Carrera. Now that number is maybe 1000. To do a new GT car is as big a programme as a new 911 Turbo, maybe even bigger."