Hyundai is plotting a second concept car as a follow-up to its recent Le Fil Rouge, as the firm looks to bolster the emotional appeal of its cars.
The Le Fil Rouge four-door coupé, a star of the Geneva motor show in March, will be followed later this year by a concept car that demonstrates how Hyundai's new design theme can be interpreted quite differently, according to styling chief Sang-yup Lee. "We don't want 'Russian doll' styling. It just doesn't work on a brand like Hyundai," he said, because, with so many different Hyundais sold around the world, it would be impossible to create one look to suit them all.
Lee used chess as an analogy to describe the approach being adopted by Hyundai.
"You have a king, queen, bishop, knight – they're all different, but they become a team when they're all together," he said. "This is our strategy. I call it a Hyundai look, not a family look."
Lee said it was important to move Hyundai's design to the next level, hence the creation of the concept car.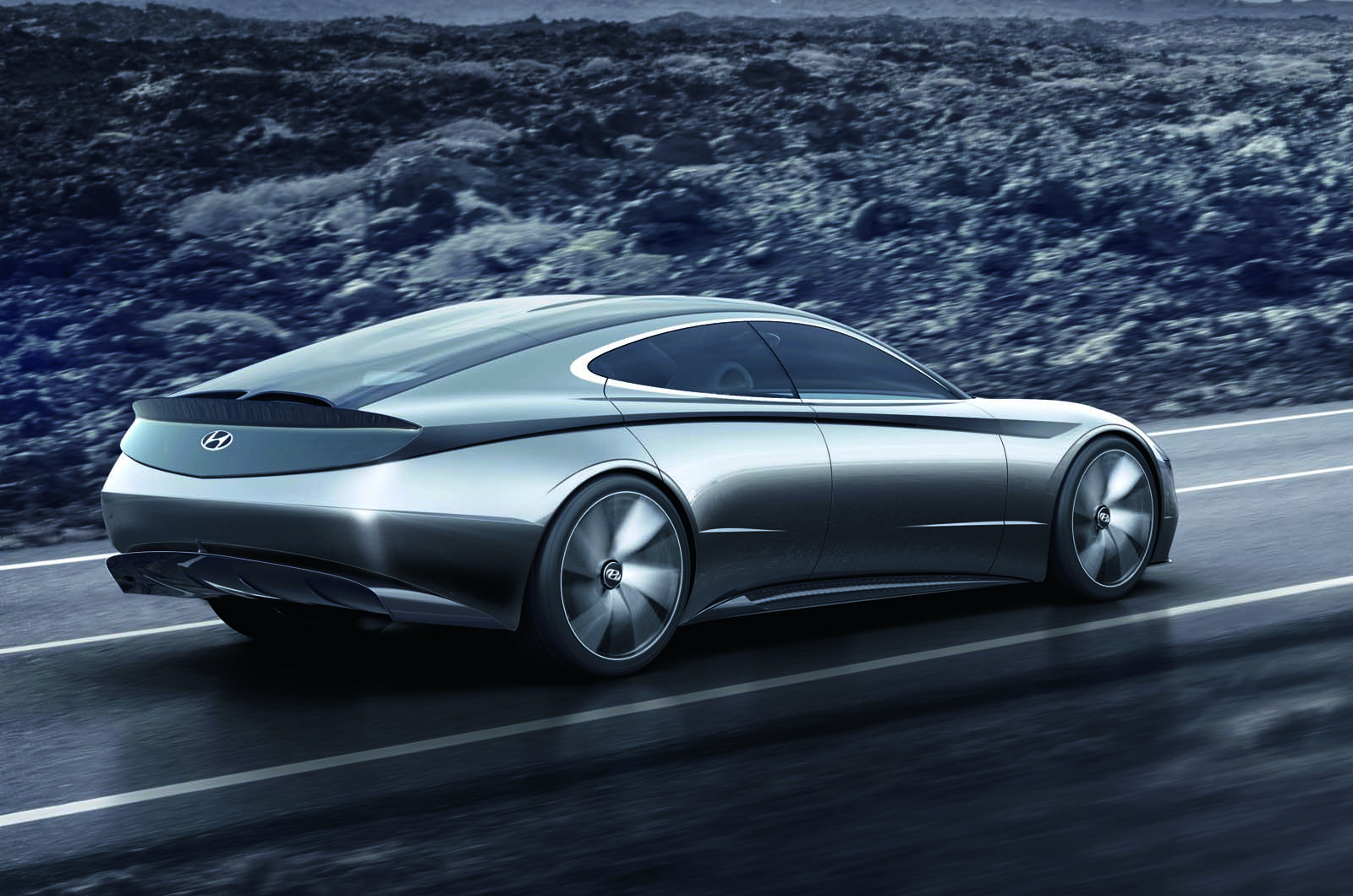 "It makes people think about Hyundai," he said. "We're known for good, practical cars and value for money but we really want to add emotional value on top of that, as a quality booster. It's important for our next step."
Lee said that the company studied Italian cars from the 1960s and 1970s when creating the 'Sensuous Sportiness' design theme, which has already been applied to the new Kona, Nexo and Santa Fe models.
Sensuous Sportiness, said Lee, also applied to the technology of Hyundai's cars and the architectures on which they are based. To that end, the Le Fil Rouge concept reveals quite different proportions for future Hyundais, as well as different ways of creating cabins that shun leather and cleverly integrate technology.
On the upcoming concept, Lee said: "If this is the queen, next is the bishop."
He added that a new production car in 2019 – understood to be the next Sonata – would be heavily influenced by the Le Fil Rouge.
Read more