The Honda NSX is considered by its maker to be "a platform" rather than a single model, meaning that a whole host of different versions are likely to be launched over the model's life cycle.
According to NSX project boss Ted Klaus, Honda is contemplating convertible, lightweight, non-hybrid and all-electric versions, one of which is set to wear the Type R badge. The NSX, which will reach the UK in right-hand drive form this autumn, will initially have a hybrid powertrain, with a twinturbo 3.5-litre V6 combining with three electric motors for a total 573bhp output. The car is currently in production in the US, in a new factory in Ohio called the Performance Manufacturing Centre.
Honda intends to use the new facility to produce the different versions in order to get a return on the significant investment it has made in the new NSX, a model it hopes will reinvigorate the firm's performance image.
With the standard NSX (pictured below) in production, Klaus said it represented an opportunity for Honda to "experiment" with new technology. "It's a special car, with new technology, developing technology, that we can be leaders in and help us understand where the brand is going," he said.
Klaus said Honda was now at various stages with the NSX. It had completed development of the standard model and was starting to look at the NSX as a platform and a way to "start to dream of new technologies".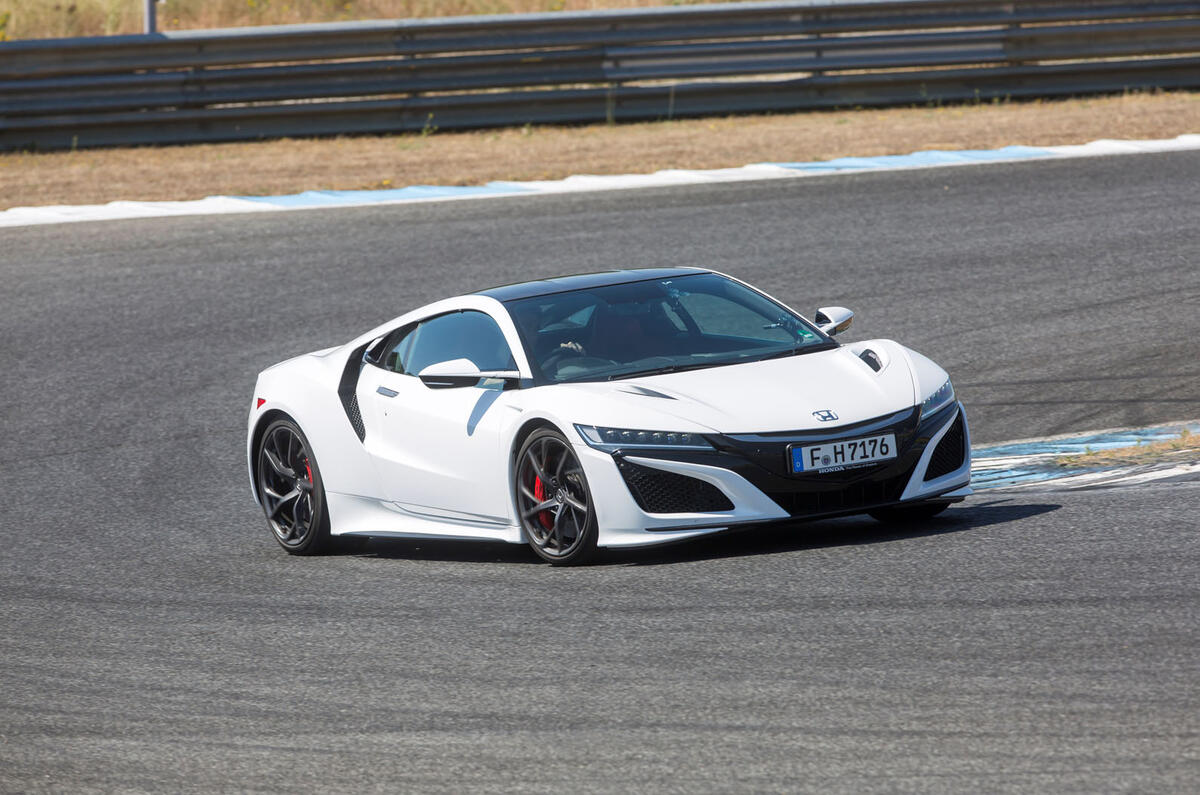 Honda entered a lightweight version of the NSX in the recent Pikes Peak rally event in the US, and Klaus said it was "the general direction we wish to go" with the NSX.
He added that making a "more pure, simplified version" was "in some ways more straightforward" and that there was "an appetite for it" within Honda.
Honda also entered an all-electric version of the NSX at Pikes Peak, with four individually controlled electric motors. Klaus said the team wanted to investigate torque vectoring while testing battery durability and power electronics, which are two other engineering obstacles standing between the car and production. "There are other technical issues to solve, but that's why we had one there," he said.