Development boss Nick Robinson has revealed that the new Honda NSX hybrid sports car is benefitting from Honda's car and bike racing efforts, with a direct transfer of technology and expertise from its GT3 and motorcycle divisions.
The American-developed sports car has already spawned a GT3 racing version, and Robinson said data collected on the race track will be transferred across to help improve the setup of the road car.
"In North America, we've just unveiled the GT3 version of the car, and the development team of the street car has had some involvement in its development," he said. "What works well on the track will inform future iterations and updates of the street car and vice versa." Robinson's words suggest a future Type R model could be even more track-focused than previously thought.
He added that the clever packaging of motorcycles has also helped to improve weight distribution of the hybrid drivetrain. "For many years our motorcycle development teams have strived to ensure the optimum centralisation of mass, ensuring the lowest possible centre of gravity," he explained. "This leads to the best possible yaw response."
The first customer NSXs are due to reach UK shores this autumn, with a sticker price of £137,950. Insiders say the all-new sports car is sold out for the next two to three years already, with deliveries for the first 100 orders arriving between autumn 2016 and 2017. Production for the following 100 orders will commence after this.
Rare sight on UK roads
Although Honda UK isn't able to confirm precisely how many examples of the tech-laden supercar will come to the UK, a spokesman told Autocar earlier this year that it will "remain a relatively rare sight on the roads" in order to preserve exclusivity. As far back as 2014 Honda UK accepted £5000 deposits from around 100 customers and closed the pre-order books for the NSX.
We get behind the wheel of the new Honda NSX to see what it can do on the road and the track
Honda has confirmed that Europe is the "leading export region" for sales of the NSX. It will be sold through a "limited network of authorised dealers in key European locations".
The very first NSX - which is being sold under the Acura brand in the US - was sold at auction for charity at the end of January for a massive $1.2 million.
The car's starting price means the NSX is priced below McLaren's 570S, which costs £143,250. However, the 532bhp version of the Audi R8 comes in at £119,500.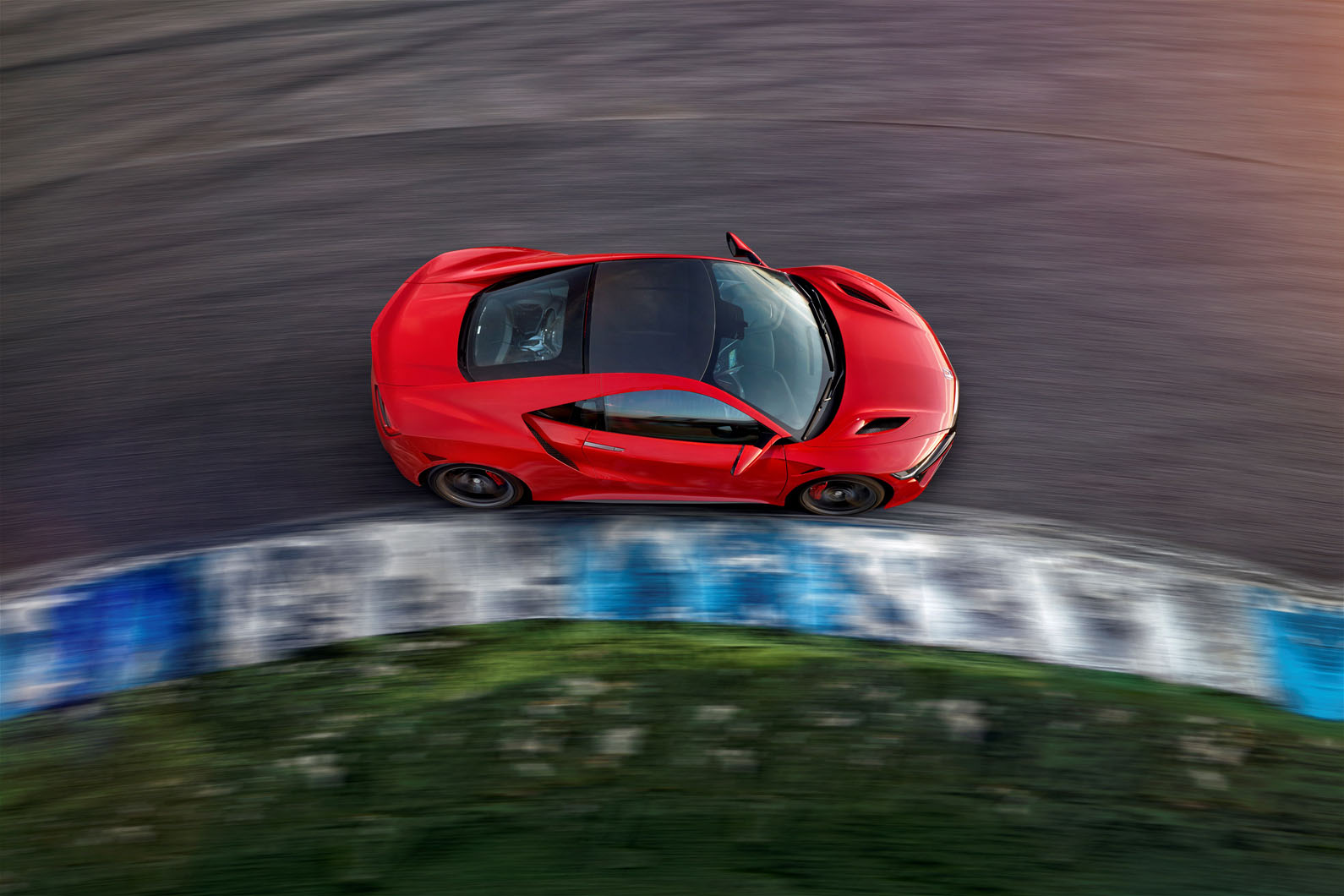 2016 Honda NSX driven - read the first drive verdict here