Soichiro Honda wasn't a man short on glistening pearls of wisdom.
I don't own an anthology of his greatest musings and I've never seen one in print, but don't doubt for a second that at least one of them exists. It was probably written, printed and distributed by Honda itself. In my head, it's illustrated entirely by beautiful studio photographs of The Great Man's many and varied pairs of spectacles, the admiration of which (via a Google Images search) is worth a minute of anyone's time.
One of Soichiro's utterances – a pretty key one – comes with every example of the new Honda Civic: "Pursuing a unique identity is the thing that justifies Honda's existence." It's written on the back of the driver's handbook (which itself is entitled 'How It Works' and is a necessarily thick volume; about which, enough said).
Did the previous Civic come with a handbook thusly emblazoned? Perhaps, but it hardly needed to. The same message was writ large across every panel by the car's quirky styling and it permeated every unconventional feature. But this time around, things are different: Honda is playing it straight.
The new 'global' Civic hatchback, built exclusively at Honda's UK manufacturing facility near Swindon, is at its heart a much more 'normal' five-door hatchback than either of the past two generations. It has been the subject of the biggest global research and development effort in Honda's history, engineered partly in the US and partly in Europe. And yet its fuel tank is now in the usual place (under the back seats); its 'Magic' upwards-folding back seat cushions are gone; and its styling, in spite of the impact of the fake air vents and oversized tail-lights, is relatively unadventurous.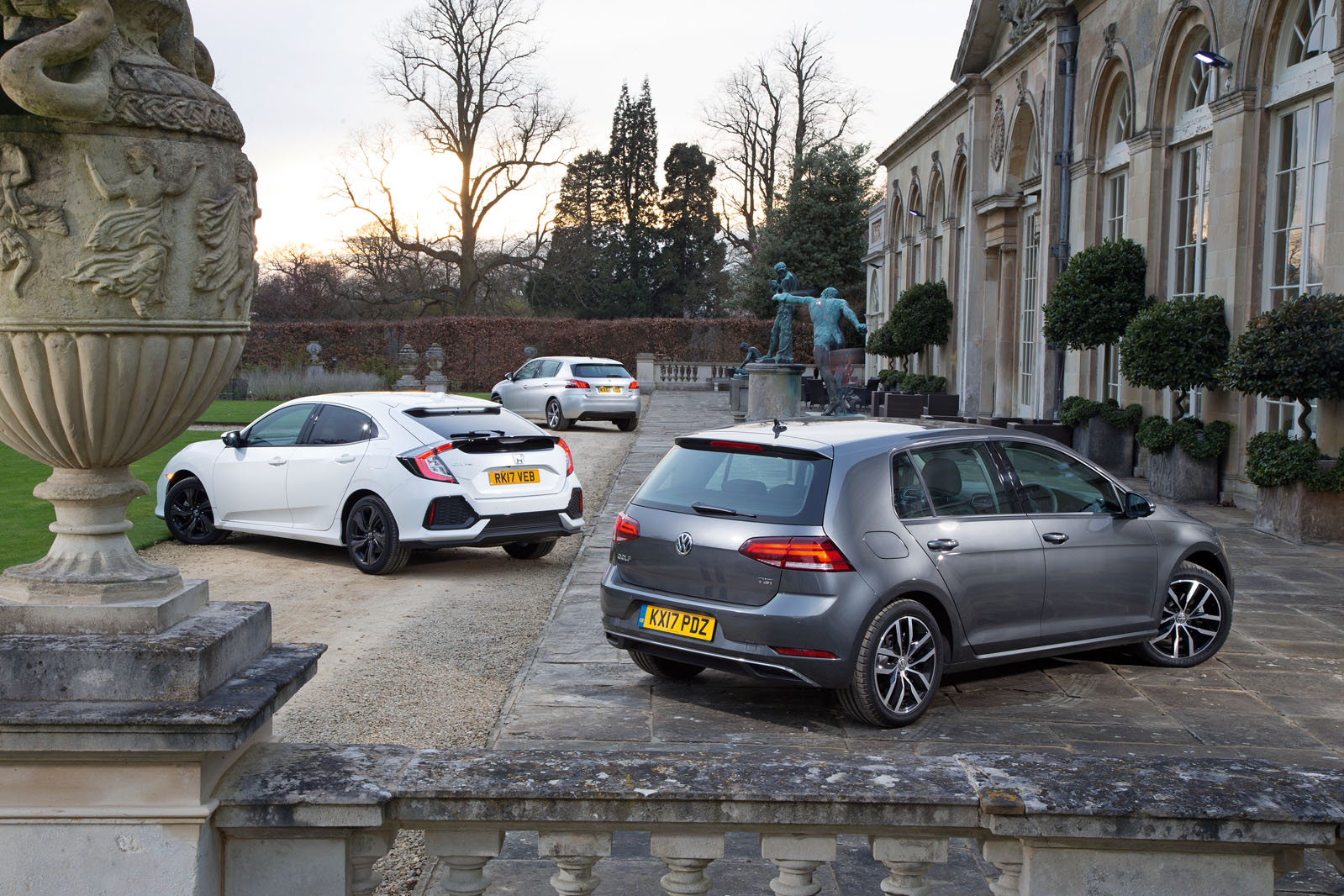 The most interesting thing about the new Civic may be that it's big. At more than 4.5m long, it's almost 30cm longer than a Volkswagen Golf or a Peugeot 308. But, plainly, it's also good: this much we've already been able to tell from a drive in a prototype version late last year, followed by the European press launch in early 2017.