King Canute may have had trouble stopping the tide, but not Tony. The Highways England traffic officer (TO) has simply to flick a couple of switches and the tide of cars pounding along the M26 in Kent slows to a crawl and, eventually, to a stop.
Minutes earlier, as we were travelling in the opposite direction, he'd spied the bonnet of a car – the remains of a recent accident – in the central reservation, just inches from the outside lane. There's a strong wind and Tony reckons that it could blow the bonnet into the road.
So he's going to move it, and to do that, he must stop the traffic. At the flick of the switch on the Land Rover Discovery's 'rolling road' control panel, the LED message board at the rear of the vehicle displays 'Slow down'. I turn around in my seat to see the few cars following us fall back. Tony wants to build up a head of traffic so that the lanes behind us become clogged, preventing an impatient driver making a break for it.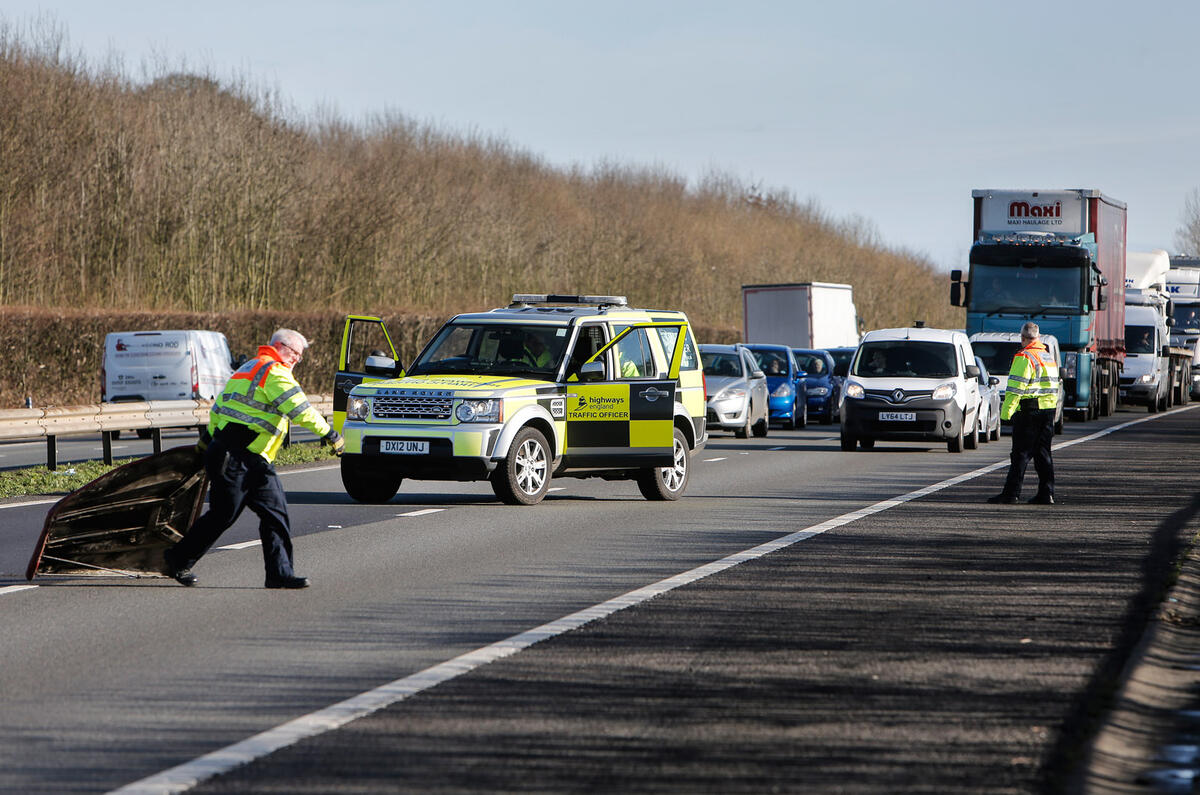 Mike, his colleague and our driver, positions the car in the middle of the motorway and, as the abandoned bonnet comes into view, he slows to a crawl before swinging the wheel and pulling up at an angle. Tony flicks the switch marked 'Stop'.