British supercar dealer Clive Sutton has launched three new tuning packages for the Ford Mustang, with the headline modification being the upping of the V8's power to 700bhp.
Read our review of the Ford Mustang CS700
The most potent package, the CS700, applies to the Mustang V8. It raises peak horsepower by 55% to 645bhp in its most basic form thanks to the fitment of a Whipple supercharger, upgraded intercooler and a new four-exit exhaust system, but a further 55bhp can be liberated with the addition of a larger throttle body, bigger injectors and a new pulley.
The full range of CS700 upgrades costs £15,660 fitted, which, when added to the £38,495 starting price of a V8 Mustang, brings the total spend to £54,155.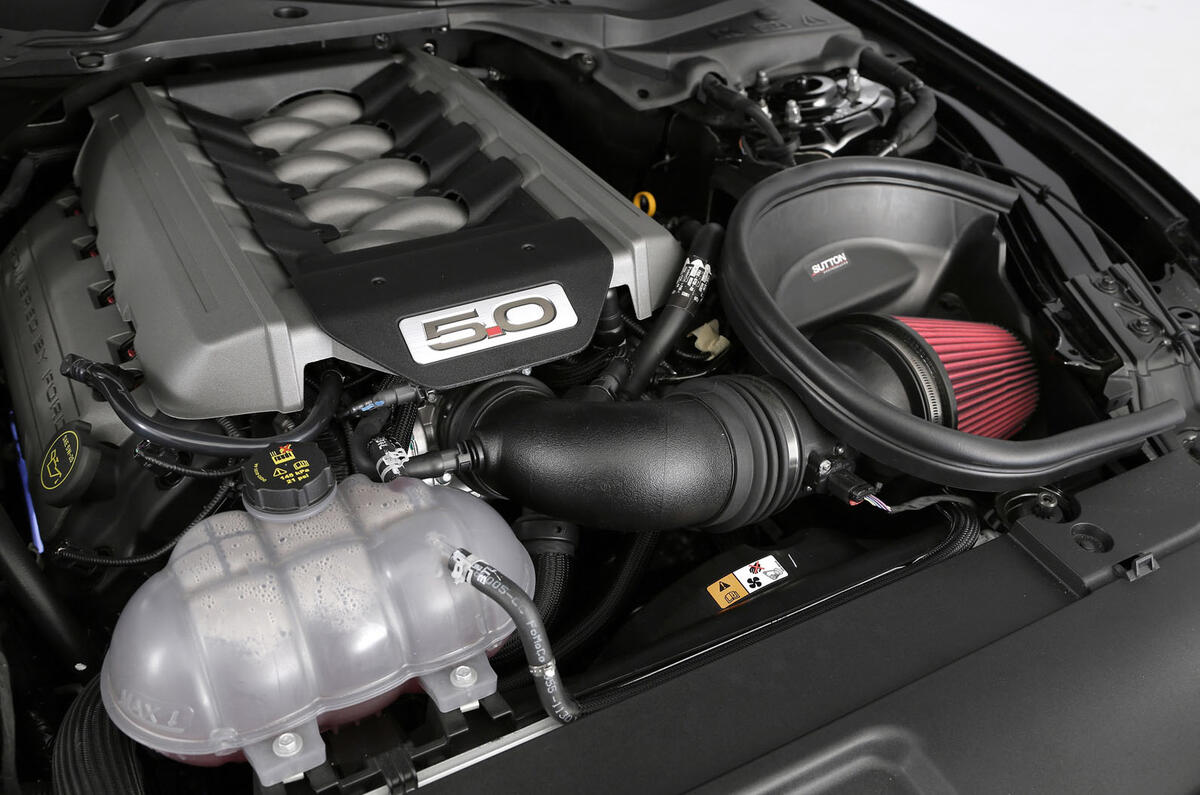 Ford Mustang demand leads to six-month delivery wait
While that pushes the Mustang's price into the realms of a new BMW M3, it does result in a car with a 700bhp output, which is 275bhp more than the BMW and close to 100bhp more than even the forthcoming Ford GT.
Below the CS700 package are the CS500 and CS350 packages, which cost £4990 each and focus on intake and exhaust modifications for the V8 and 2.3-litre Ecoboost engines. Power outputs grow to 440bhp and 330bhp respectively.
Alongside the engine packages, Clive Sutton has also developed chassis upgrades. CS700 chassis mods cost £6090 and include KW coilovers that lower the car by 30mm, 20in alloy wheels and an option to have stickier tyres fitted.