Having produced a design masterpiece in the original Range Rover Evoque – first as a concept in 2008 and then as a showroom hit from 2011 – Land Rover was never likely to move far away from the original when it came time to launch this second-generation car.
That relationship was instantly proven when we clapped eyes on the new Range Rover Evoque for the first time outside of a show stand. It was waiting beside one of the challenging Welsh roads on which it had been developed over the past 18 months, ready to be demonstrated by Jaguar Land Rover (JLR) dynamics expert Mike Cross.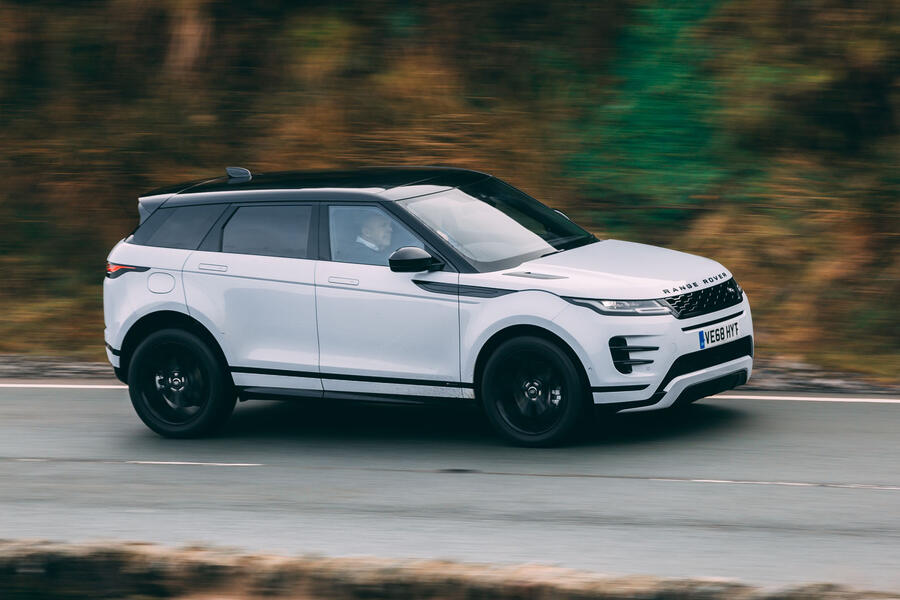 Keep looking and you see that the 2019 Evoque is modernised in almost every detail but that it continues to use every one of the original's key design cues: bold front wheel arches, prominent rear haunches, a rising belt line and a falling roof (the designers cheerfully acknowledging that a compromised rear three-quarter view is worth it for the visual drama), a very short rear overhang and large wheels.
The rear-facing cameras help the view behind, but in tight going, the front is downright remarkable because of the much ballyhooed 'see-through bonnet'.
But investigating these things is not my mission. Today, we're to sample the car at higher speeds on the variable, challenging roads around Welshpool, a favourite haunt of Cross's chassis teams because the roads are at times wide and quick, then abruptly narrow and rough edged, bounded by encroaching rock faces. You need a composed, supple-riding and precise-steering car for this. And because we're several hours from JLR's Midlands bases, you also need a car with refinement and long legs to kill fatigue.