The Ford Fiesta ST was nearly untouchable as an affordable driver's car, and the new one is now just months away.
Click here to read our first drive review of the all-new Ford Fiesta ST
The 2018 version is a different beast from its predecessor, though, with the older four-cylinder engine replaced with a three-pot. Since that news came out, there have been questions about whether that lost cylinder would harm the Fiesta ST's status as the world's best compact hot hatch. But we've not had any hard evidence to go by – until now.
Leo Roeks, the European Director of Ford's performance car division, is standing underneath the new Fiesta ST, pointing at things. They are all new and interesting things; suspension things, chassis things, drivetrain things, steering things and other things, too. And he's been pointing at them for about ten minutes now without waving his index finger anywhere near the three-cylinder engine that's moved in under the car's bonnet.
That engine has, up until now, been pretty much the only significant mechanical item that we were expecting to be really 'new' about this car.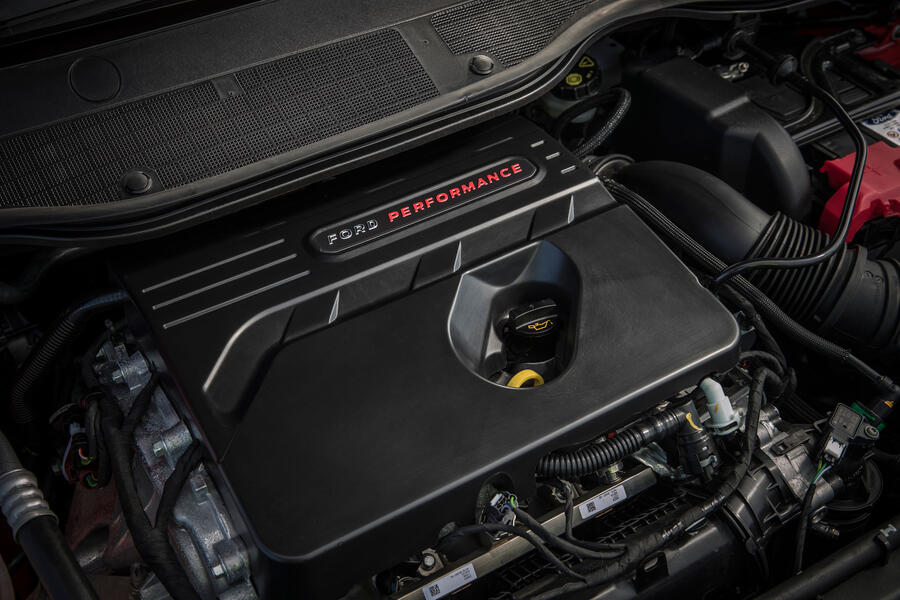 Opinion: will a three-pot do the job for the new Ford Fiesta ST?
But Ford's cards have been kept very close to its chest, as it turns out, because its PR department plainly understands how best to string out a dramatic narrative when it comes to its most copy-worthy new model introductions. Quite possibly another reason is that Ford was guilty of over-hyping its last big introduction, the current Focus RS, during the protracted build-up to its launch.
Whatever Ford's motivation for the initial secrecy, it's gradually becoming clear that the opportunity to dynamically improve a car few would have said needed much improvement hasn't been passed up. This is evidently a lot more than just a last-gen Fiesta ST with some new panels and a cylinder lopped off.