The much-anticipated revived Fiat Panda will arrive next year as a "less is more" crossover to take on the Dacia Sandero, boss Olivier Francois has all but confirmed to Autocar.
Hinting that a date for the "very special" reveal that "will surprise you" will be 11 July 2024 – Fiat's 125th anniversary – the Frenchman said the car will take inspiration from 2019's Centoventi concept, which previewed a futuristic Panda lookalike.
"We have room to make another B-segment [car - alongside the electric Fiat 600] more in the 'essential' [category]. Clearly our offering could accommodate another product," he said, smiling.
It will sit at around four metres in length and have a "simple clever" approach "a little bit like the Panda used to be".
"The car that you are going to see next year will be cool, popular, affordable," added Francois, making it a perfect rival to the £13,000 Sandero – if a combustion version makes it to the UK, something the brand is still mulling.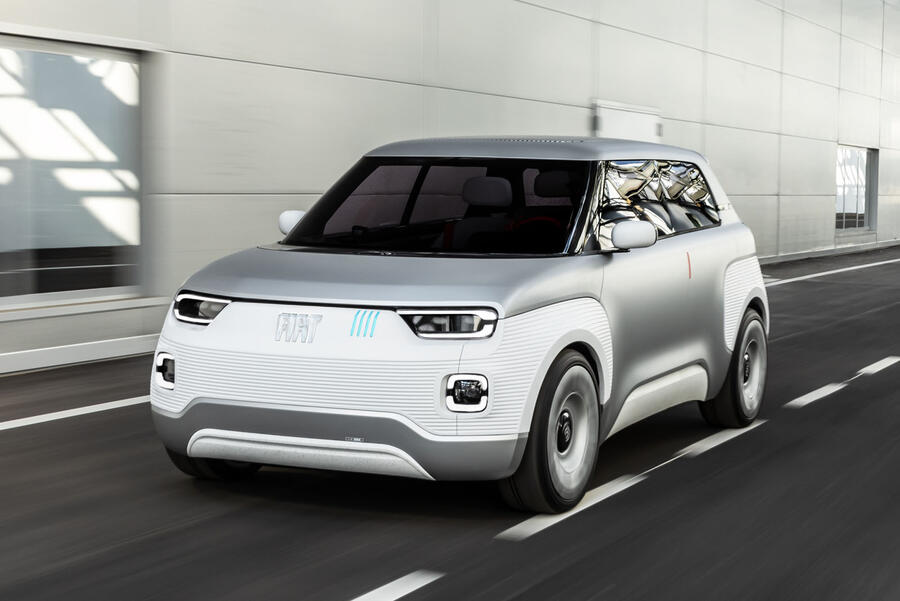 Any electrically powered Panda is not expected to arrive with a price less than the 500 EV's £31,000 entry point.
Francois noted that the car would need to cater to "global markets", such as Latin America – where the majority of its 1.2million cars were sold last year – as well as the Middle East and Asia.
This nods to the car sitting on the same CMP platform as the Jeep Avenger and the 600, given it can be fitted with electric or combustion powertrains.
"We need something that is 100% following the European tastes but really can be global," said Francois. "And this is why I said there may be space for something else, other than the 600 [in the B-segment], which is very, very European."