The Fiat Panda City Cross, an urban-focused two-wheel drive version of the 4x4 Panda Cross, has been launched.
Priced from £12,995, it comes with a 68bhp 1.2-litre petrol engine, which can achieve 51.4mpg and outputs 129g/km of CO2.
The car gets the same crossover-like styling as the Panda Cross, with black plastic cladding that extends from the headlights, over the wheel arches and to the rear bumper. It also gets the same 15in alloy wheels.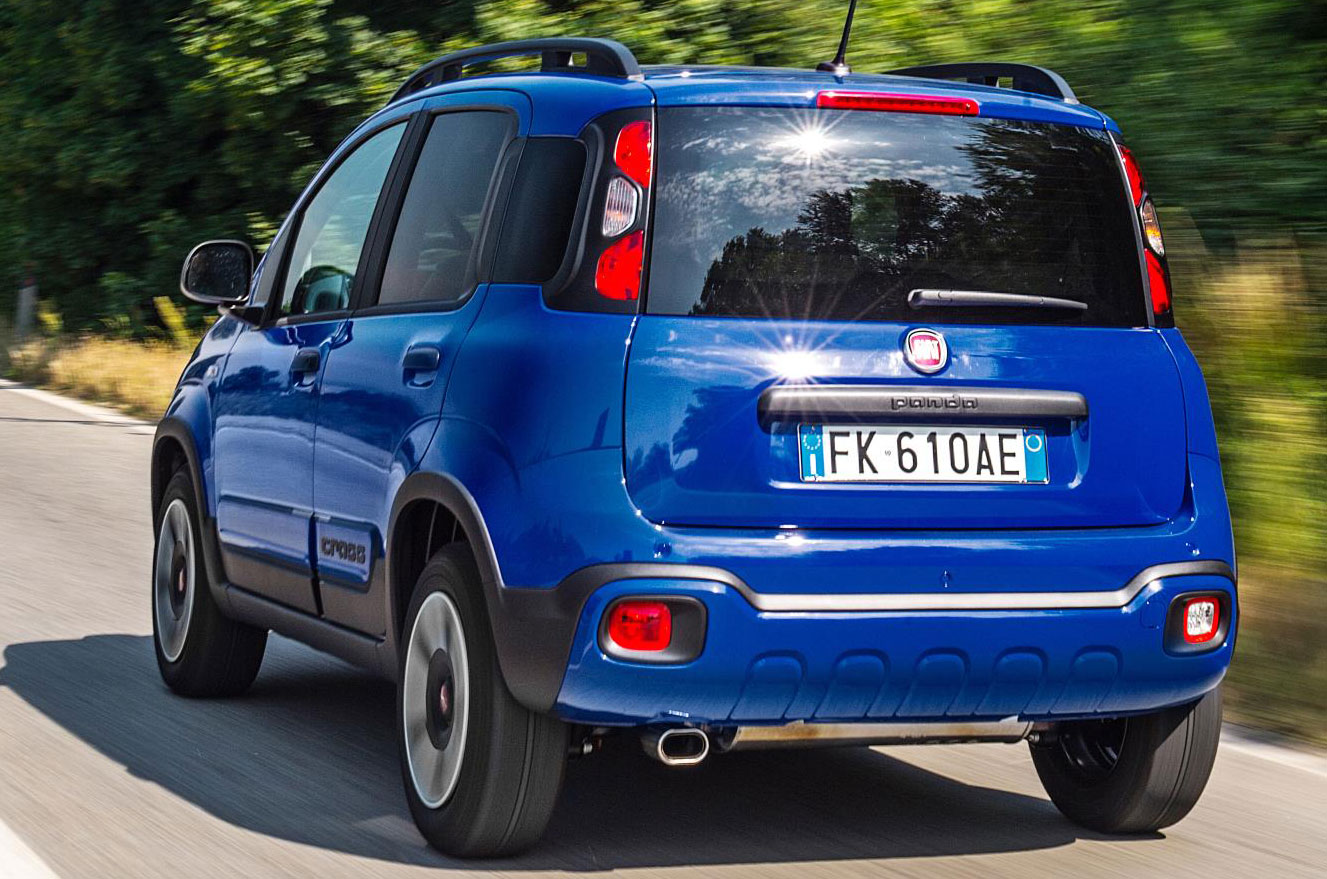 Fiat has introduced two new body colours with the Panda City Cross: a pastel Minimal Grey and Electronica Blue, which is exclusive to the model.
An optional City Cross Style pack adds roof bars, side mouldings, underbody protection, a copper dashboard and painted door mirrors.
The Panda City Cross is available to order now. At £3260 cheaper than the regular Panda Cross, it should undercut the upcoming Ford Fiesta Active, although the Dacia Sandero Stepway is available from just £8995.
used Fiat Panda cars for sale
Fiat Panda 1.0 MHEV City Life Euro 6 (s/s) 5dr
Fiat PANDA 1.2 Lounge Euro 5 5dr
Fiat Panda 1.2 Lounge Euro 6 5dr
Fiat Panda 0.9 TwinAir 4x4 Euro 6 (s/s) 5dr
Fiat Panda 1.2 Lounge Euro 6 5dr
Fiat Panda 1.2 Easy Euro 6 5dr
Fiat Panda 1.2 Easy Euro 6 5dr
Fiat Panda 1.2 Easy Euro 6 5dr
Fiat Panda 1.2 Lounge Euro 6 (s/s) 5dr
Powered By