The Ferrari SP275 RW Competizione uses the 6.3-litre V12 engine of the F12 tdf, Ferrari has confirmed.
The one-off model's naturally aspirated drivetrain is unchanged, so it produces 770bhp and 520lb ft of torque and sends drive to the rear wheels through a seven-speed dual-clutch gearbox.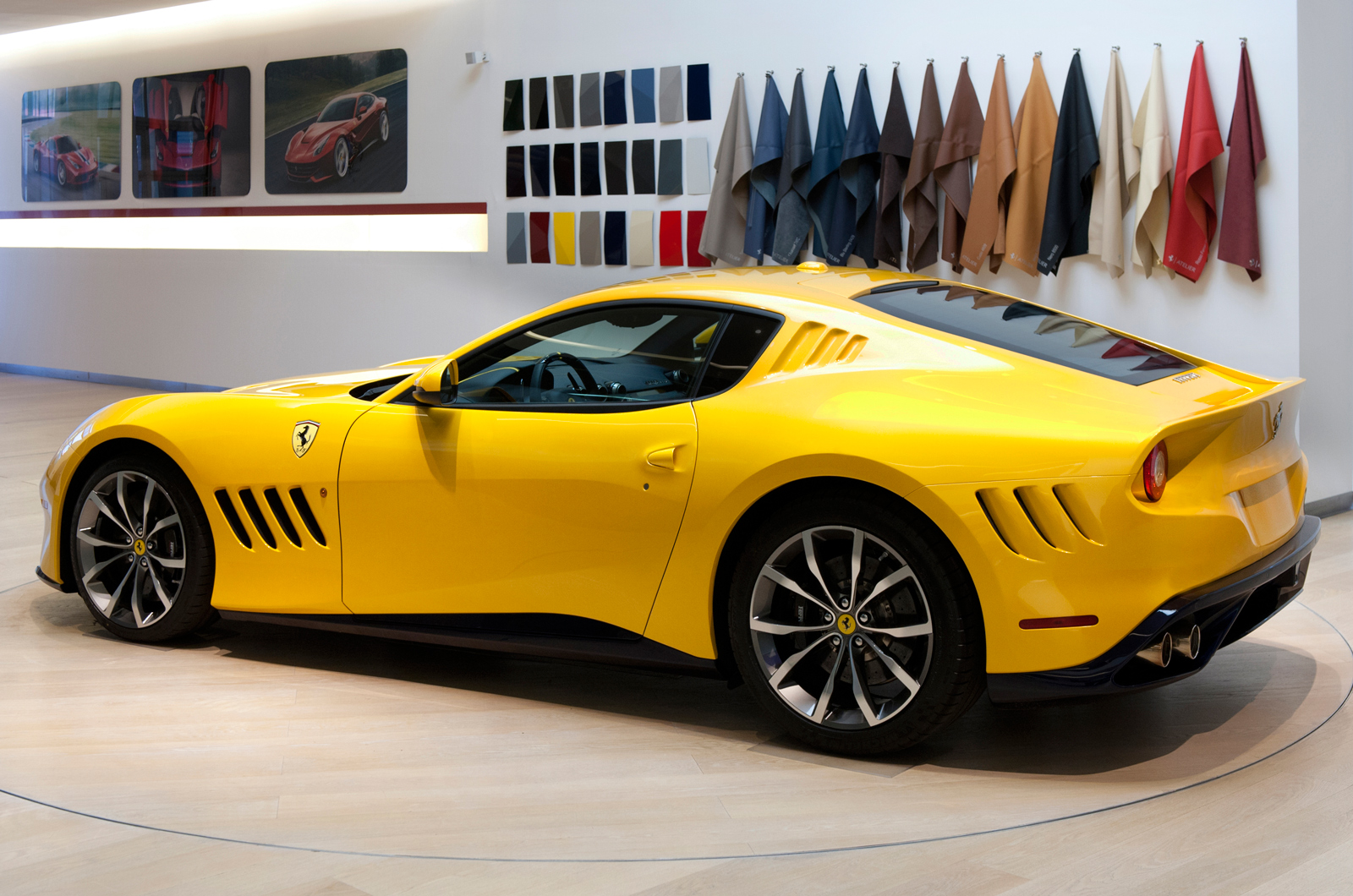 Performance figures have not been disclosed, but the F12 tdf reaches 62mph in 2.9sec and has a top speed of 211mph.
Along with the drivetrain, the SP275 RW Competizione also inherits the running gear and electronics of the F12tdf, so that means it gets what Ferrari calls virtual short-wheelbase - essentially a four-wheel steering system to boost high speed stability.
The car's exterior design is what sets it apart from the F12tdf. Inspired by the classic 275 GT model of the 1960s, it features sleeker headlights and a more rounded grille as part an overall softer design. The headlight position, door mirrors and windscreen are the same as those of the F12tdf, however, as are the interior components.
The SP275 RW Competizione was first spotted at the Ferrari Classiche Concours Awards, which took place at the Daytona International Speedway. Before Ferrari released official images, early photos surfaced on a Ferrari fan page.