The new Ferrari 488 Pista, which has made its public debut at the Geneva motor show, dispatches the benchmark 0-62mph as quickly as the Italian brand's halo model, the LaFerrari.
The 488 Pista – a more powerful, lighter variant of the 488 GTB, just as the 458 Speciale was to the 458 – covers 0-62mph in 2.85sec, while the official quoted figure for the LaFerrari is "under 3.0sec".
Autocar's Matt Prior has taken a look at the 488 Pista at Geneva. Check out this video.
The model uses the most powerful V8 in Ferrari's history and is described as an "extreme evolution" of the turbo unit that won International Engine of the Year in both 2016 and 2017.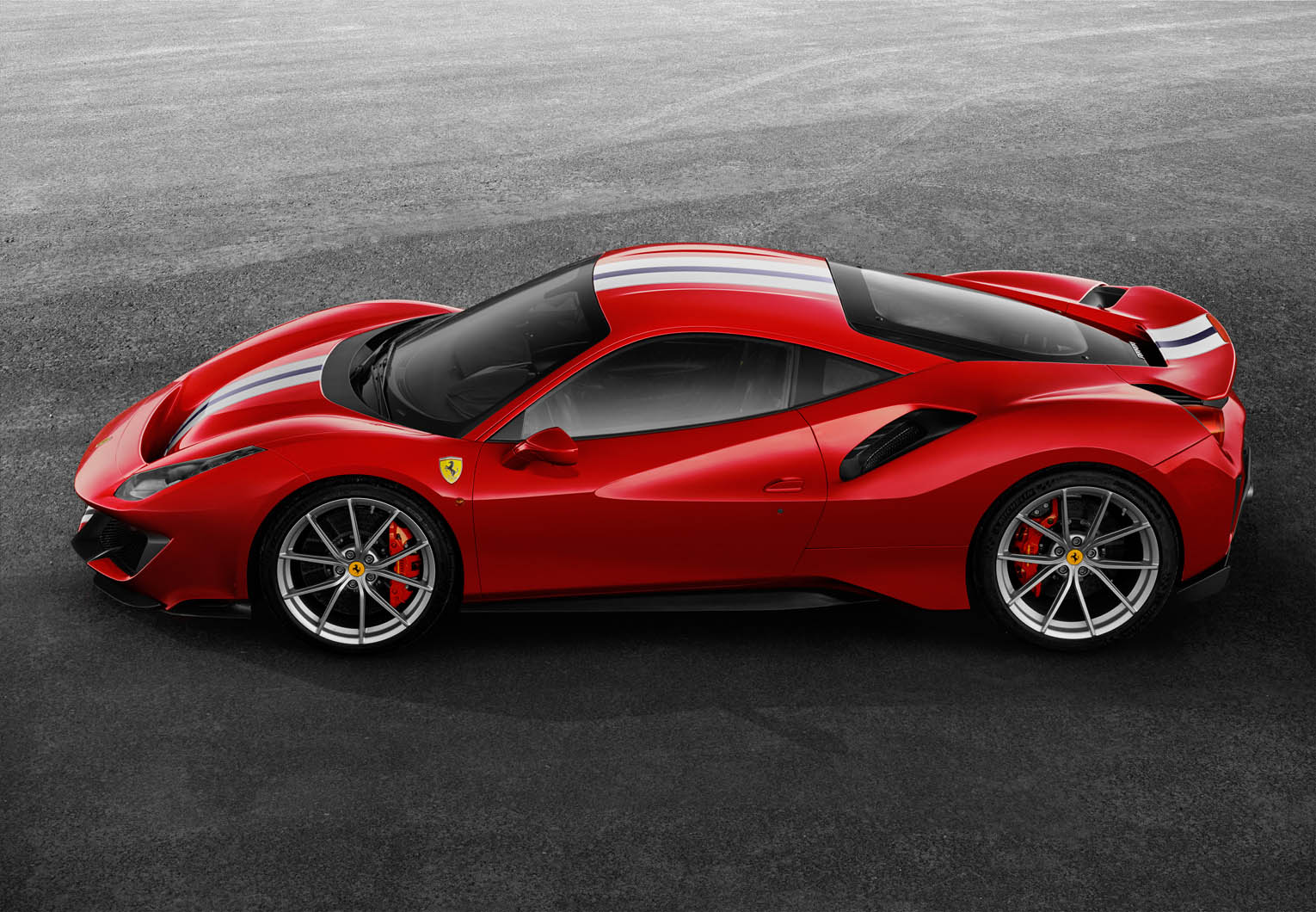 The 3.9-litre twin-turbo engine produces 711bhp at 8000rpm and 568lb ft of torque at 3000rpm. Top speed is up to 211mph. Performance figures from its key rival, the range-topping Porsche 911 GT2 RS, are near-identical, achieving 0-62mph in 2.8sec and a top speed of 211mph.
Ferrari claims the 488 Pista is "a significant step forward" from the previous special series in terms of sporty dynamics and the level of technology carried over from racing. The name – meaning 'track' in English – is a nod to the brand's motorsport heritage.
Geneva motor show: news, photos and updates
The engine, vehicle dynamics, weight saving and aerodynamics are all derived from the 488 GTE and 488 Challenge race cars. Ferrari said the result is a car that offers track-like performance on the road and on circuits.