The name says it all and aptly describes what this hardcore variant of the Ferrari 488 is all about.
'Pista' is the Italian word for 'track' and it's on a track that the Ferrari 488 Pista has been developed to feel most at home.
And it doesn't get more at home than Ferrari's very own Pista di Fiorano in Maranello, which is where I'm spending an afternoon finding out how sharp a track tool the 488 Pista really is.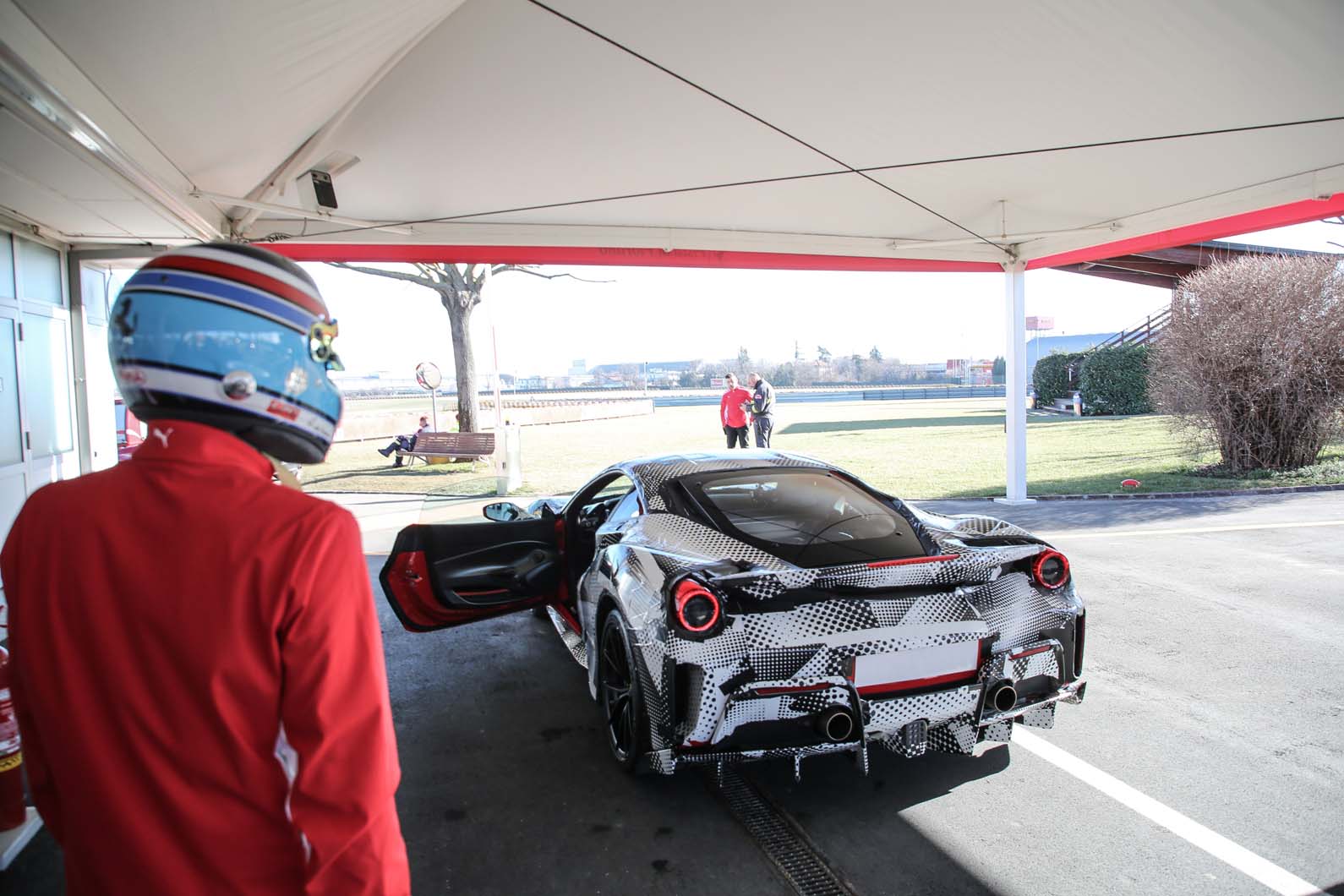 The Pista follows in the footsteps of its illustrious V8-powered predecessors, such as the 458 Speciale, 430 Scuderia and 360 Stradale, all developed and honed (at Fiorano) to be the finest driving machines of their day. The Pista, no doubt, has big shoes to fill and Ferrari isn't holding back.
For starters, the Pista gets the most powerful V8 yet made by the Italian marque. The upgraded twin-turbocharged engine displaces the same 3902cc as the standard 488's but it has undergone a raft of software and hardware changes that include a remapped ECU, a higher compression ratio (9.6:1), new pistons and higher-lift camshafts.
This shoves peak power up to a colossal 711bhp, a hefty increase over the 661bhp of the standard 488 GTB. Torque, too, is up by 7lb ft to 568lb ft but the headline figure is the power-to-weight ratio of 513bhp per tonne, a massive improvement over the 488 GTB and its 448bhp per tonne.