Chinese electric car start-up Faraday Future believes its days as the automotive industry's bad student are nearly over.
Company CEO Carsten Breitfeld led a duo of close-to-production FF91 prototypes from Los Angeles to Las Vegas to attend CES 2020, where he mapped out the company's future with a crucial dose of realism that escaped his predecessors.
Countless analysts predicted we'd never write this story. Once celebrated as Tesla's greatest nightmare, Faraday Future spiralled into dire financial straits and nearly didn't emerge.
Breitfeld, a BMW veteran who masterminded the i8 and later helped launch Byton, joined Faraday Future in 2019 to finally squeeze a profitable product out of an investment of around $2 billion (about £1.5 billion) made since Jia Yueting founded the brand in 2014. It's make or break; even electric cars have a limited shelf life.
Breitfeld told Autocar his goal is to apply the business model pioneered by tech giants like Apple and Facebook to the automotive industry. The FF91, which was previewed by a concept unveiled at CES 2017, is a platform the company hopes to monetise by selling digital services, like infotainment upgrades.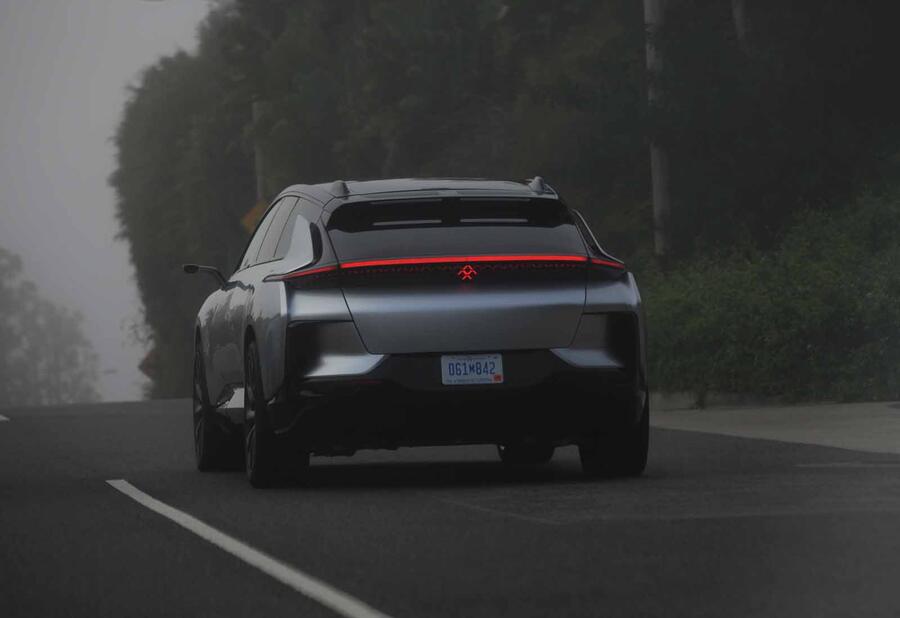 Faraday's business plan also calls for the launch of different variants of the car, with varying levels of luxury, horsepower, and range, but all built around the same basic structure.
"We're not positioning our car by the size of its wheelbase. Our brand's DNA is the user experience. Whatever car we bring to the market, at any price level, it will always have by far the most spacious interior, and it will offer the greatest digital experience," he pledged. He added any and all Faraday Future-badged cars will be electric; petrol, hybrid, and hydrogen technology aren't on the table.