McLaren is developing a two-seat open-cockpit speedster that will focus on providing exhilarating on-road driving and become the sixth model in its Ultimate Series, Autocar can exclusively reveal.
According to a source aware of the car, the new limited-run machine will sit alongside the track-focused Senna and the 250mph Speedtail hyper-GT at the top of McLaren's range. Whereas the Senna has been designed as the ultimate road-legal track car and the Speedtail developed around high-speed aerodynamic efficiency, the new speedster has reportedly been conceived for road-driving pleasure. It will apparently highlight the more emotional, fun side to McLaren – albeit while retaining the high-performance, high-tech traits for which the Woking firm is known.
The as-yet-unnamed machine will be the first pure open road car McLaren has made, with styling that will reportedly evoke open-top sports prototype racers. That will pitch it into competition with Ferrari's recently revealed Monza SP1 and SP2 speedster models.
The speedster is claimed to offer a more 'fluid' interpretation of McLaren's design language than the firm's other models, with prominent use of flowing, elegant lines. Our source has been told the interior design will closely match that of the exterior and is set to feature low-profile dihedral 'butterfly' doors.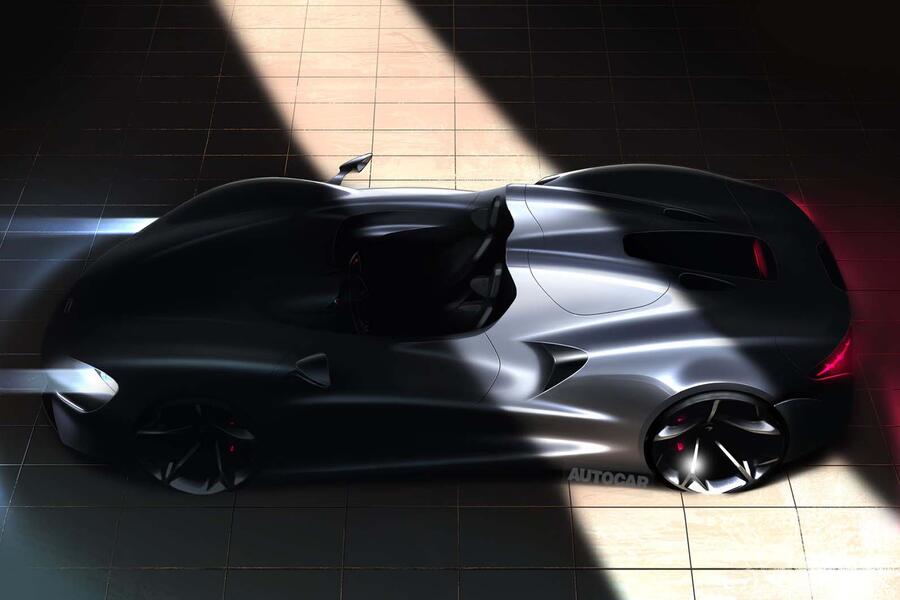 The flowing styling will contrast with the aerodynamically focused Senna and reflects the fact that the new car is being developed primarily for use on the road, with the intention to maximise the 'pure pleasure of driving'. It is being honed to deliver extremely agile handling while giving high levels of driver response. Our source has been told that it will offer astonishing levels of feedback.
That driving experience, combined with the open cockpit, is understood to offer a greater connection between the driver and the environment around them.