Enquiries about the electric Fiat 500 in the past month have exceeded those for the previous five months combined following the firm's launch of a £3000 E-Grant to encourage buyers to consider the switch to an electric vehicle, Fiat UK MD Damien Dally has revealed.
Fiat's E-Grant - effectively a discount for anyone buying an electric 500 hatch or convertible - was introduced to stimulate demand for the firm's EV in a market that is stalling, particularly among private buyers. So far in 2023, EVs have accounted for 15.7% of new vehicle registrations. At this point last year, they made up 14.7% of the market, although because of the chip crisis, it was a substantially smaller volume of registrations.
"I've been delighted by the response," said Dally. "We obviously have to see that interest through to sale, but the uplift has been astounding. In a difficult cost-of-living crisis for private buyers, it is clear that an incentive to make the switch can be very powerful."
The E-Grant was launched to mark the one-year anniversary of the government removing any form of incentive for electric car buyers. At its peak, government support amounted to £5000 per vehicle, plus a further discount on installing a home charger, but it had fallen £1500 on lower-priced EVs when it was withdrawn.
When Fiat's E-Grant was launched, Dally called on the government to match it in order to stimulate the market, although to date the government has shown no sign of moving its position, despite the stark contrast with many European nations. Germany, for instance, has been offering a €9000 (£7715) grant to stimulate sales.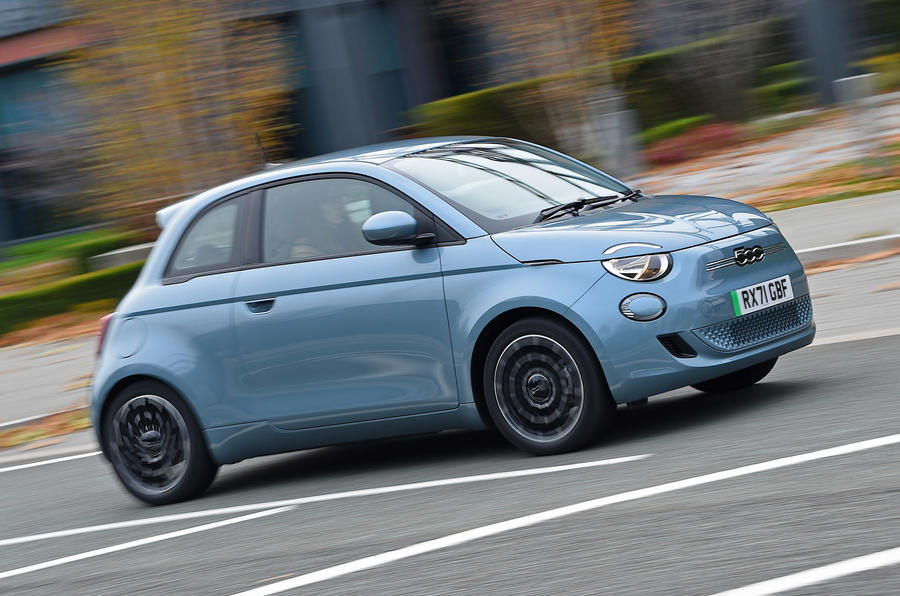 Highlighting the stalling market when he introduced the E-Grant, Dally pointed to the stagnating market share of EV registrations after years of exponential growth. The market share of EVs had risen from 0.9% in 2019 to 4.4% in 2020, 7.2% in 2021 and 14.4% in 2022. The Zero Emissions Vehicle mandate that is set to be introduced next year is rumoured to be beginning with a 22% market share goal, albeit with potential derogations as a result of the impact of the cost-of-living crisis on demand.