DS's first all-new model could be a petrol-hybrid SUV when it launches a new product range from 2018.
Speaking exclusively to Autocar ahead of this weekend's London ePrix Formula E racing, the brand's sales and marketing boss Arnaud Ribault suggested a 'second wave' of new models would begin to arrive in two years, and that an SUV would be among the very first to go on sale.
"In the second wave of products, we will have a product to cover the most important segments of the premium market – SUV and sedan [saloon], from B to D segment," he said, before hinting that a hybrid powertrain would be under the bonnet. "We have continued to develop electric and hybrid-electric powertrains, as we believe in this for high performance cars, and for 4x4s as well."
Petrol will be the preferred choice of fuel for the combustion engine part of the powertrain, because DS's latest sales indicate the luxury market is making a gradual shift from diesel to petrol.
While Ribault refrained from confirming whether an SUV or saloon would come first, he agreed it was important to launch an SUV soon in order to penetrate the fastest growing car segment. "But you know sedan is still very important, especially in Europe and even here in the UK," he added.
Ribault hinted that the SUV would target young, active buyers who are fashion conscious and enjoy driving because that's the image DS wants to create for itself. "We can describe a certain generation as 'play hard and work hard'. This is the generation to show they are different. It's this type of people we want to have our products."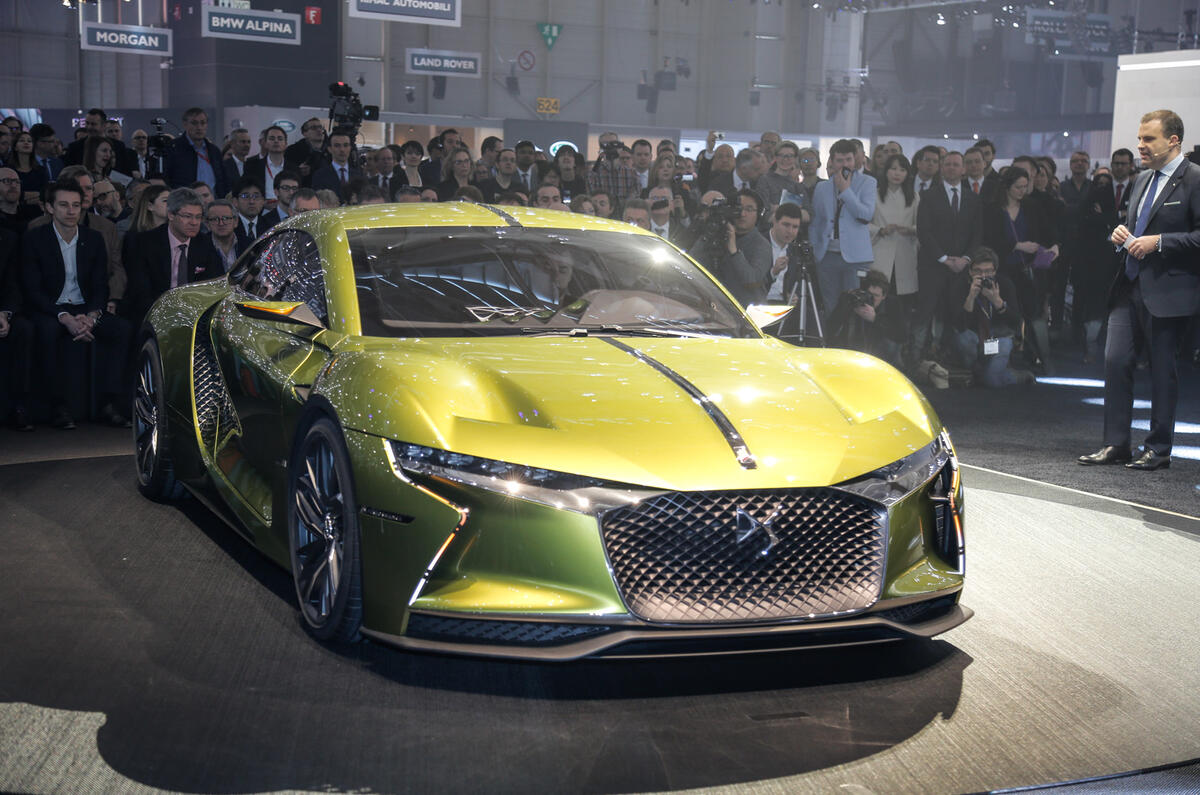 Both the new SUV and saloon will mix sporty performance with comfort, and like the rest of DS's future range, are likely to be available with DS Performance models at the top. "Today, every [DS] model has engines of more than 200 horesepower, but just one is called Performance – the DS 3 Performance," said Ribault. "But E-Tense [pictured above] shows the direction of our brand that we are interested in."