BMW's i division will build a prototype battery-powered i8 which could result in the sleek coupé switching from a petrol-electric hybrid powertrain to fully electric propulsion in the future.
The secret programme will give the i8 a significantly larger battery and a trio of new high-revving electric motors in place of the hybrid system it uses today. The move comes as BMW i division seeks to ramp up its research operations ahead of a confirmed expansion of its existing two-model line-up around the turn of the decade.
The plan is for the electric-powered i8 — which may be pressed into action as a successor to the current i8-based Formula E safety car next year — to be based around the carbonfibre structure developed for the BMW i division's fuel cell prototype, revealed last year. In order to house a series of cylindrical tanks used to stow hydrogen, it features a wider centre tunnel than the structure employed by the standard i8.
Read more: Top 10 best electric hatcbacks
"The idea is to use the space within the widened centre tunnel to house the battery instead of the hydrogen tanks," an official privy to the proposal currently in front of BMW's development boss, Klaus Fröhlich, revealed to Autocar.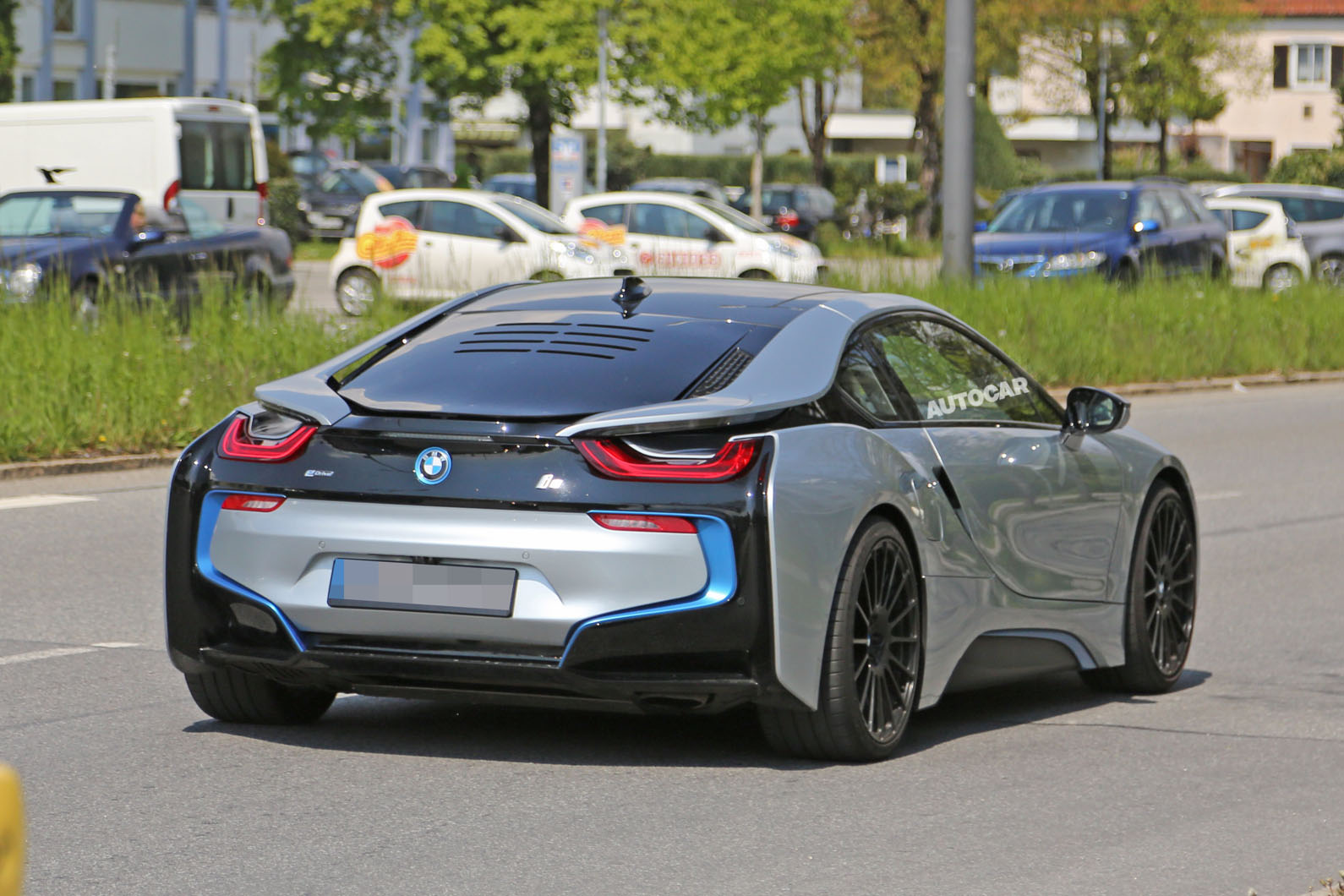 Despite the inclusion of a larger battery, sources suggest the proposed i8 prototype will not weigh more than the production version of the current i8, which tips the scales at 1485kg and possess a range of more than 249 miles.
Power for the new fourwheel-drive i8 prototype will come from three new brushless electric motors. One will be mounted up front and two at the rear in the space usually taken up by the existing i8's turbocharged 1.5-litre three-cylinder petrol engine. Developed by BMW, the motors are claimed to operate at a much higher internal speed than the production units used by the production i8.
"BMW has a great history of high-revving combustion engines," said an insider source. "We're looking to take this tradition into the electric car arena with electric motors that rev far higher than those seen in production today."