Pricing for the Dacia Bigster – which will arrive in 2025 to kick-start the brand's ambitious push into the crucial C-segment – will start below £40,000, according to CEO Denis Le Vot.
Speaking to Autocar at the launch of the next-generation Dacia Duster, Le Vot confirmed it will be priced well below its rivals. "It's not going to start with a four," he said.
He added: "Less than 10 years ago, you bought something for €33,000 [£28,500], and then you go to the same dealership [for your new car] and they say the new car is €40-something thousand. Then lots of people will say: 'Oh, no, I'm not doing that. It's too expensive.'
"This is where Dacia makes sense, because we're coming with, in the case of a C-crossover, the Bigster, and it's not going to start with a four."
Le Vot also said that the Bigster will be a "4.6 [metre-long] full-size SUV with five seats" – placing it in direct competition with the Ford Kuga (priced from £33,380) and the new Peugeot 3008 hybrid (from £34,650).
Expanding in this market, in which it currently sells only the 4.3m-long Dacia Duster SUV, will help the Romanian value brand to build on its rapid growth in Europe.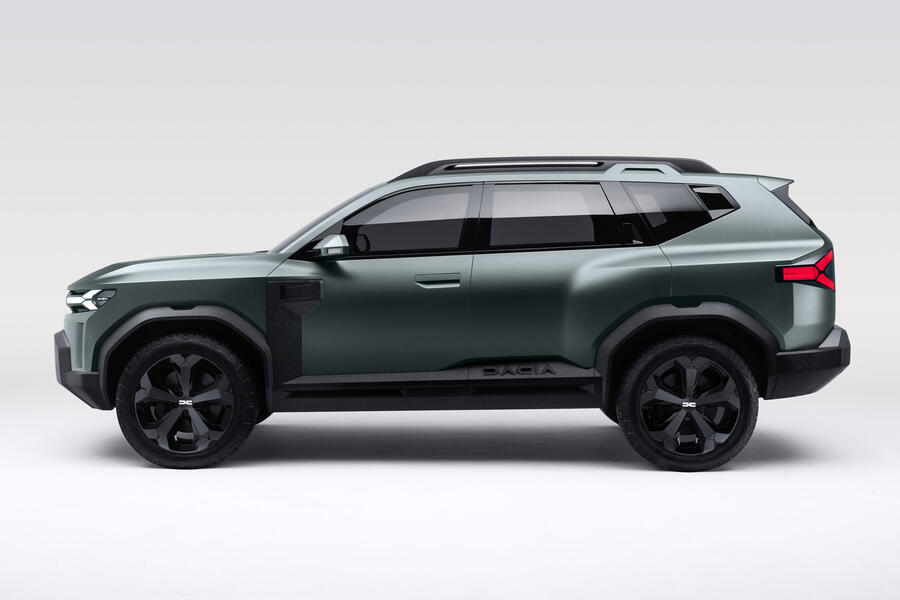 Devised as a rugged but road-focused rival to the likes of the Peugeot 5008 and Skoda Kodiaq, the Bigster will be the largest and most expensive model in the Dacia portfolio when it is launched in early 2025. But it will still embody the same value-for-money ethos as its Duster, Dacia Sandero hatchback and Dacia Jogger MPV siblings – a characteristic that Dacia bosses highlight as a key tenet of the brand's appeal.
The Bigster will be based on the same CMF platform as its similar-size Renault Group siblings, the Nissan X-Trail and Renault Austral, and is being engineered from the off with an outright focus on affordability.