The Bristol Bullet two-seater will be the precursor of a new generation of high-tech range extender models, which will begin once the planned run of 70 V8-powered roadsters is complete towards the end of next year.
Bristol Bullet - riding shotgun in the new £250k speedster
The new generation of Bristols will have a brand new electric drive platform and a much smaller charging engine, but will continue the company's 70-year tradition of exclusive, luxurious cars for Euro-style grand touring.
Over the past five years Bristol has discreetly acquired expertise in low and zero-emissions automotive technologies through its electronics arm, Frazer-Nash, its composites partner URT Group, and the taxi company Metrocab, which has developed a range extender model for London and other world capitals.
These partners are all part of Kamkorp Group, owned by the UK-based Indian technology entrepreneur, Kamal Siddiqi, who abruptly acquired a higher profile when he bought the Filton-based car manufacturer in 2011.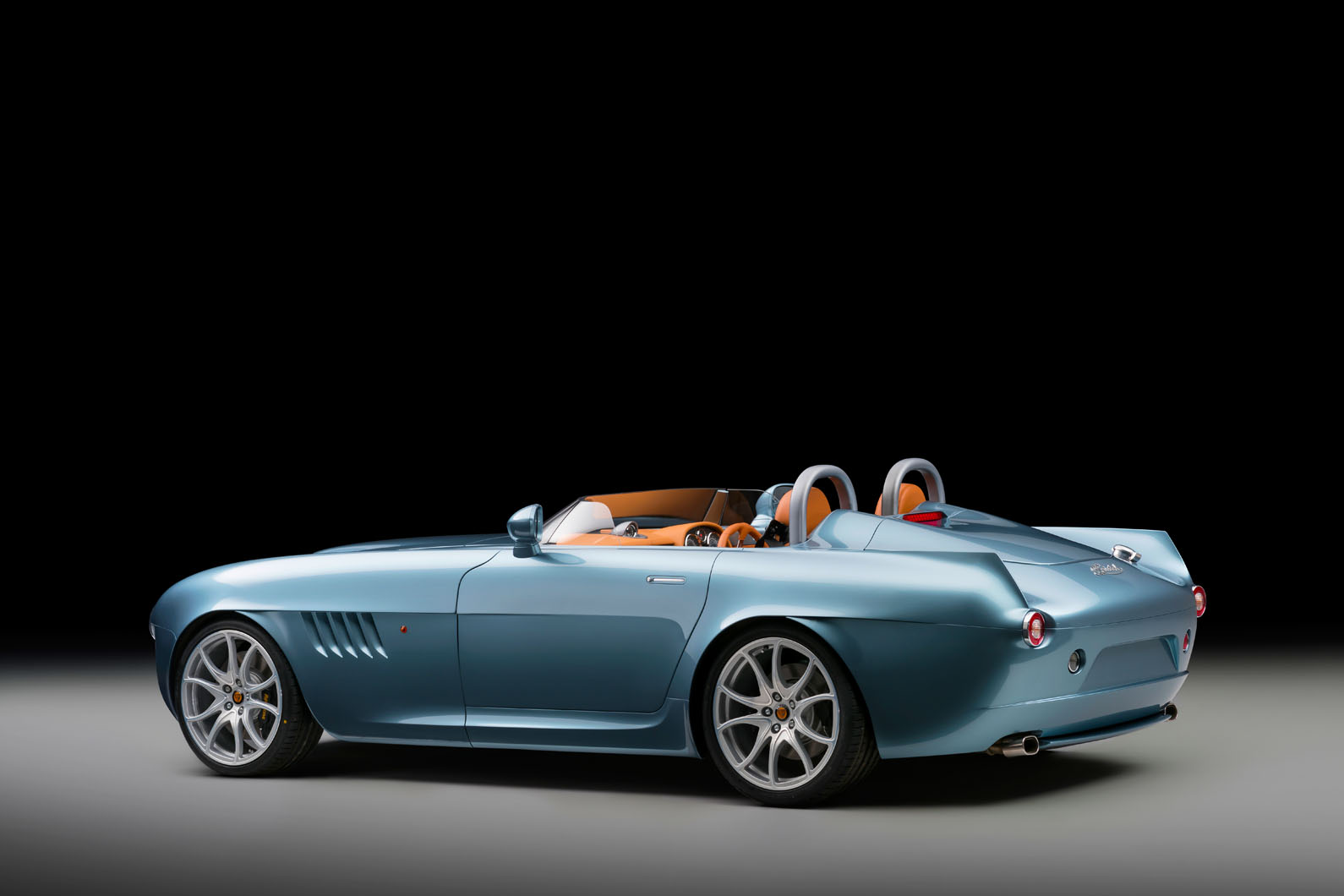 Bristol spokesman Noamaan Siddiqi says the new roadster, whose debut marks the 70th anniversary of the formation of Bristol Cars just after the end of the Second World War, is powered by a 370bhp BMW V8 that drives the rear wheels through a six-speed manual BMW gearbox. The Bullet's 0-60mph acceleration is claimed at under 4.0seconds, while top speed is governed at 155mph.
Noamaan Siddiqi says Bristol has already sold "quite a few" of the planned 70 cars, priced around £250,000, to loyal Bristol collectors who were told about the project in secret, and have been waiting for a new model since the controversial Dodge Viper-based Fighter appeared in 2003.
The Bullet, whose name was first used by Bristol a century ago on a WW1 Bristol biplane fighter, and then on an obscure 405-based Speedster in 1966, is a clear attempt by Kamkorp to pay homage to the greatest Bristol cars of the mid-1900s, before it begins a new high-technology generation.
Orders for left and right-hand-drive Bullets are so far running at about half and half, says Noamaan Siddiqi. No sales are planned in the US for type approval reasons, though future Bristol models will be engineered to sell there.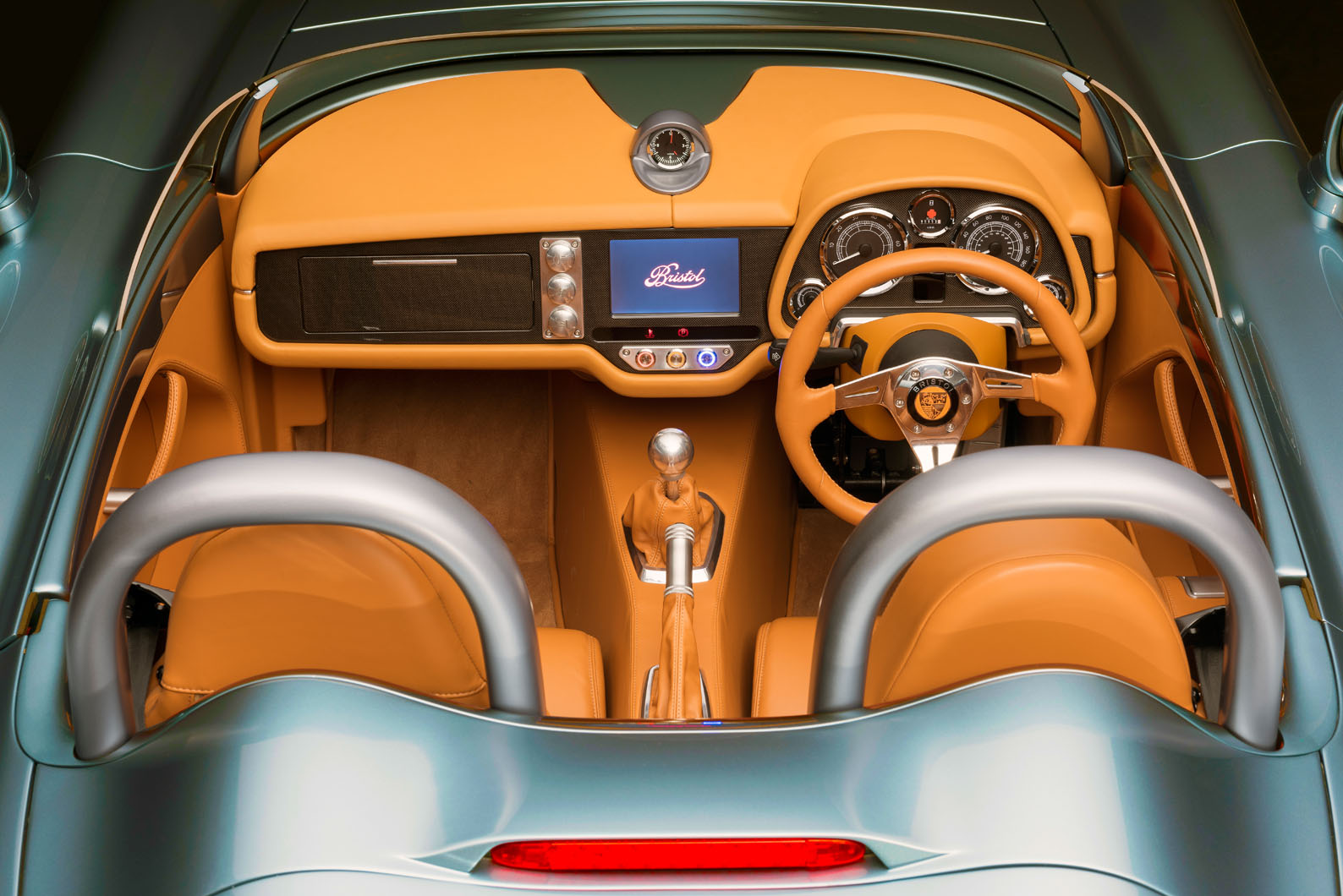 The Bullet roadster, revealed two years ago as Project Pinnacle and run in disguised form at this year's Goodwood Festival of Speed, has been styled by "an eminent Italian designer who chooses to remain anonymous", according to Siddiqi. The car's characteristic Bristol mouth, bonnet scoop, tailfins and general proportions all recall good-looking cars from Bristol's earlier years, but the underpinnings will be all modern.