The BMW X2 has turned into a larger, more rakish SUV-coupé for its second generation, and gained the option of electric power.
Presented in public for the first time at the Tokyo motor show, the new X2 is positioned as a rival to the petrol Audi Q3 and electric Audi Q4 E-tron.
It has grown in every direction, measuring 200mm longer, 21mm wider and 64mm taller than the original model.
Naturally, this expansion has enhanced the X2's practicality, adding 115 litres of luggage capacity and additional leg room for rear passengers.
The signature kidney grille has expanded, too, and is newly highlighted by an optional ring of LED running lights dubbed Iconic Glow. The larger grille also now hosts active cooling flaps that automatically close when not required, improving the X2's aerodynamics.
On the electric iX2, the grille is completely sealed off to further boost aerodynamic performance and extend its range between charges.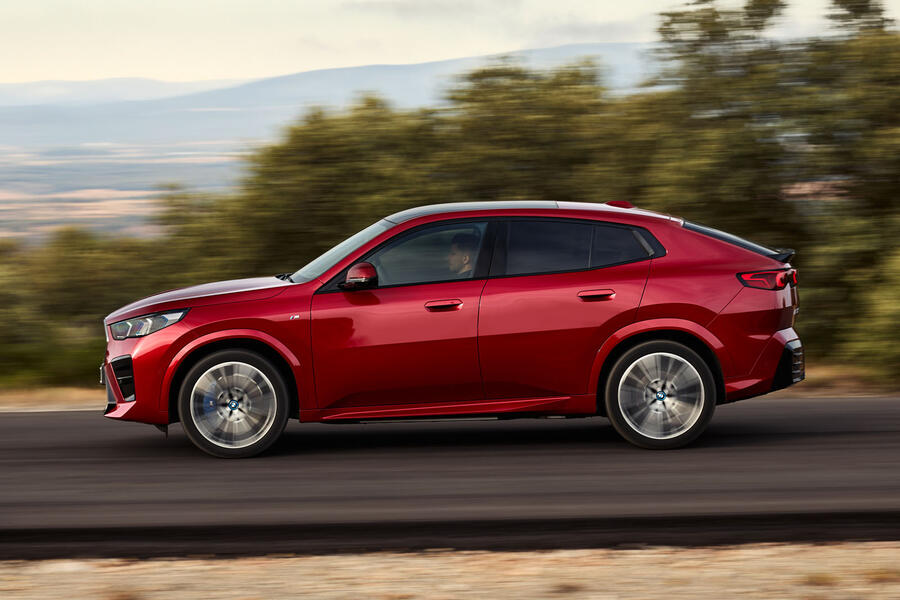 In conjunction with extra underbody aero work, that means the drag coefficient measures 0.02 below the petrol model's, at 0.25, contributing to a WLTP-certified range of up to 279 miles – an improvement over the straight-backed iX1 with which it shares its platform.
Like the iX1, the iX2 touts a maximum charging rate of 130kW on DC connections, which is slower than key rivals like the Hyundai Ioniq 5 and Kia EV6 (up to 350kW).
However, BMW said the iX2 is capable of charging at full speed more consistently than its previous EVs, thanks to revised software: a smoother drop-off curve as the battery approaches full, as opposed to the previous 'stepped' system, means full charging speed is possible even from 50%.