Watching the comings and goings of various parts of the car market, as every good Autocar reader so keenly does, grants a unique perspective on the importance of good timing for a would-be buyer.
This is a cyclical business, and whatever part of it interests you will have fertile periods of renewal and fallow stretches of hibernation.
You can find our advice on any particular class's top entrants in the back of this magazine on any given Wednesday, of course – and any of our segment champions will be worth your money whenever you happen to be ready to spend it. But it's also undeniably true that right now is a particularly good time to buy an SUV, for example, and that last year was a fine one for family hatchbacks. Fresh arrivals always increase choice and renew competitive forces, which can only ever be good news for the likes of you and me.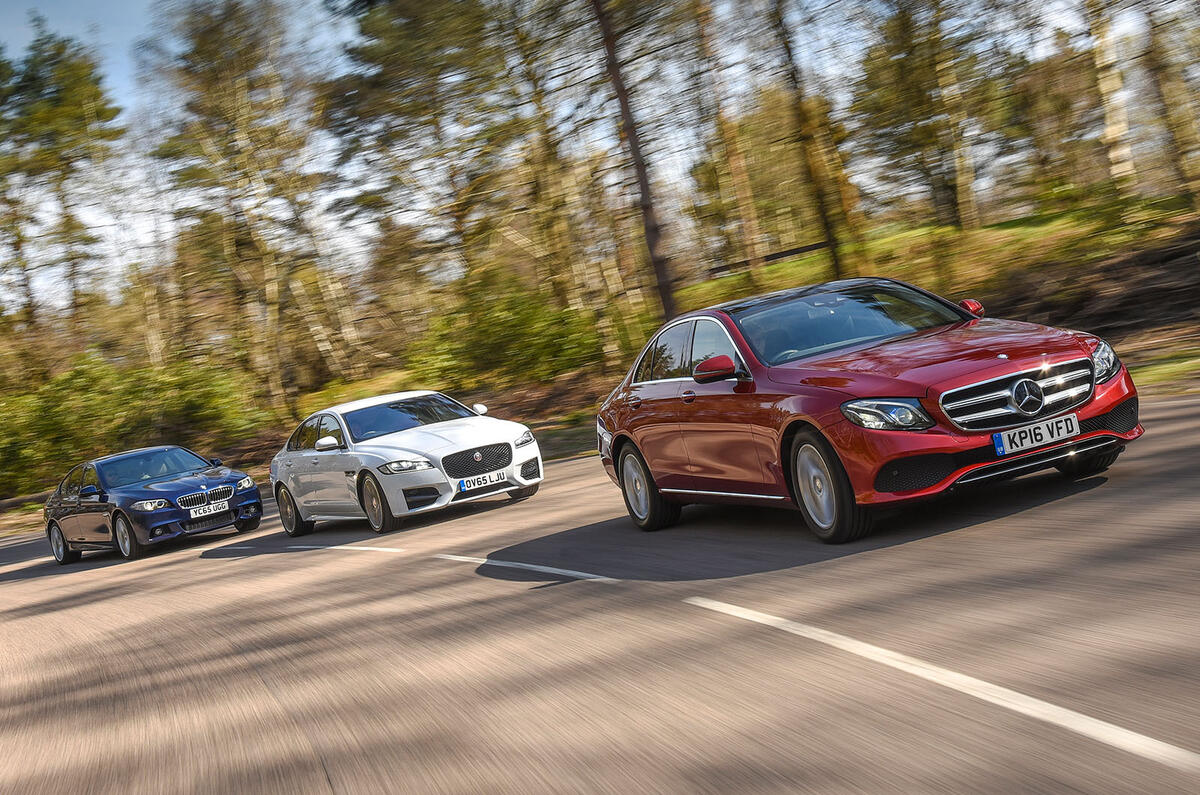 And there's definitely some spring-time blooming happening right now in the market for mid-sized executive saloons. Last autumn, Jaguar introduced an all-new Jaguar XF. Now comes Mercedes-Benz's latest E-Class – which is either the fifth or 10th-generation version, depending on whether or not you count the ones that came along before Mercedes starting officially calling them 'E-Class' in 1993. So if you'd had close to £40,000 to spend in this segment in April 2015, you'd have read quite different advice in the back pages of our magazine from that which you're about to read in April 2016. Moreover, by keeping your powder dry for 12 months, your chances of getting a bad deal or ending up with a car that's at all second-rate are greatly reduced.
So here we are, where the action is, ready to jump. The office fleet manager is on hold. What we need to know is how much the new 'W213' E-Class changes a picture that still feels familiar, the current executive saloon incumbent champion, the Jaguar XF, having only been installed on its throne when the car went through the road test mill back in December. We're pitting the bigselling four-cylinder diesel versions against each other, because those are the ones you're most likely to buy – so it's 192bhp E 220 d versus 187bhp BMW 520d and 178bhp XF 2.0d. What chance another change of executive class leadership in the space of five months?