What's the best way to assess a car in every important dynamic aspect – in one day, without fear or favour? Drive it, of course.
Drive it on a well-known and demanding course, with full concentration. The answer is so blindingly obvious that it's amazing more people don't do it: you undertake a long, well-planned and varied journey, preparing yourself for the experience as well as you prepare your car. Take notes of every nuance and foible so you can amplify the excellent bits and chase away the faults when you get back.
Mike Cross, Jaguar's legendary chief engineer of vehicle integrity, has been doing this sort of thing for the past 30 years, and his input – along with that of the skilled team built around him – is a powerful reason why Jaguars (and Land Rovers) are so universally great to drive. This team decided a very long time ago what the Jaguar's eye view of a great car truly was and has been working ever since to ensure that each new car possesses that character while improving the strain.
The refinement task has two phases: early and late in a car's gestation. At the concept stage, when the idea is only a few months old, the vehicle integrity team describe in great detail what the car must be like to fulfil its purpose and please its customers. ("We wanted the new Land Rover Defender to drive the way it looks," explains Cross.)
At the other end of the process, once fully driving prototypes have hit the road for maybe 15-18 months before sign-off, the team begins a series of real-world assessments to see how well engineers and designers have met the brief.
These days, because you can 'drive' cars in computers while they're still being created, prototypes tend to pop out at least 90% as good as they should be. It means the drive team can start its subtle refinement work straight away; there's far less basic groundwork to be done.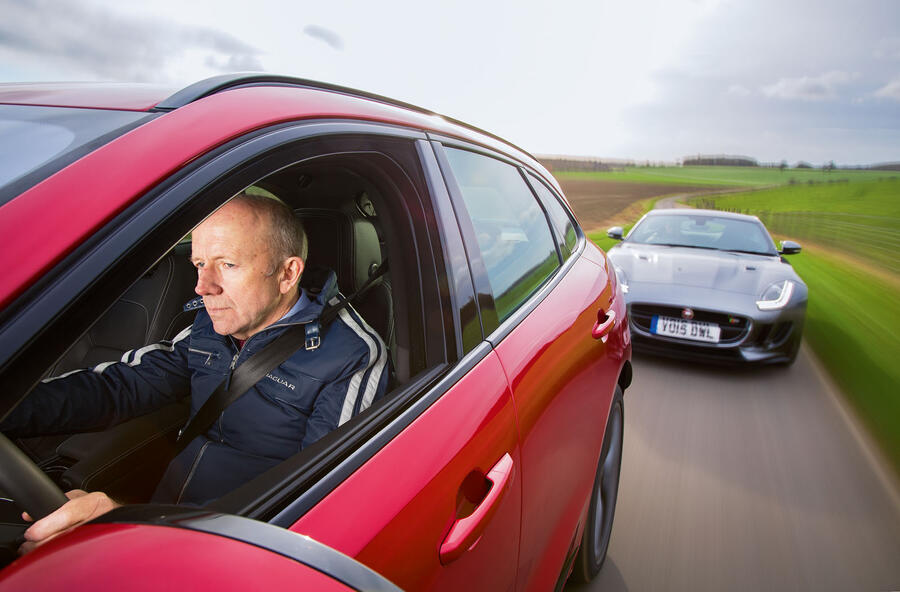 Prototypes are nowadays tested all over the world, and all-new models can do half a million test miles before they're signed off. Jaguar has outposts in sandy climes where the temperature hits 50deg C and favourite Arctic haunts where cars must work perfectly at 30deg C below. High-speed cruise tests are done on Germany's unrestricted autobahns; full performance testing at the Nürburgring or Nardò or on JLR's own Gaydon track, a kind of junior Le Mans where the most potent Jaguars can hit 200mph.
But these are extremes of driving. Do all that and you still haven't verified the car's capabilities in conditions that most owners will encounter in ordinary Jaguar ownership. If you want British cars to work in Britain, tuning them for British roads is a priority. And that goes double because (and feel free to check this with any French or German test engineer you know) UK roads are so uniquely difficult and badly repaired that when a car works in the UK, it will work everywhere.
All of which is why I recently found myself (notionally) at JLR's headquarters, right next to the British Motor Museum on the M40 motorway, about to attack a test route into mid-Wales used by Cross and his team for testing prototypes. It's just over 300 miles long and comfortably achievable in a day, Gaydon to Gaydon. Hence the 'Mike Cross 300' name we've coined for this occasion.