Mulliner, Bentley's in-house bespoke division, has faithfully recreated the company's 1939 Corniche performance saloon, 80 years after the sole example was destroyed.
The Corniche, named in reference to the French coastal roads on which it was designed to be driven, was built in 1939 as a high-performance reworking of Bentley's pivotal MKV luxury saloon.
Key upgrades over the MKV included lightweight steel body panels, a bespoke overdrive-equipped gearbox and modifications to the iconic 4 1/4-litre straight-six engine.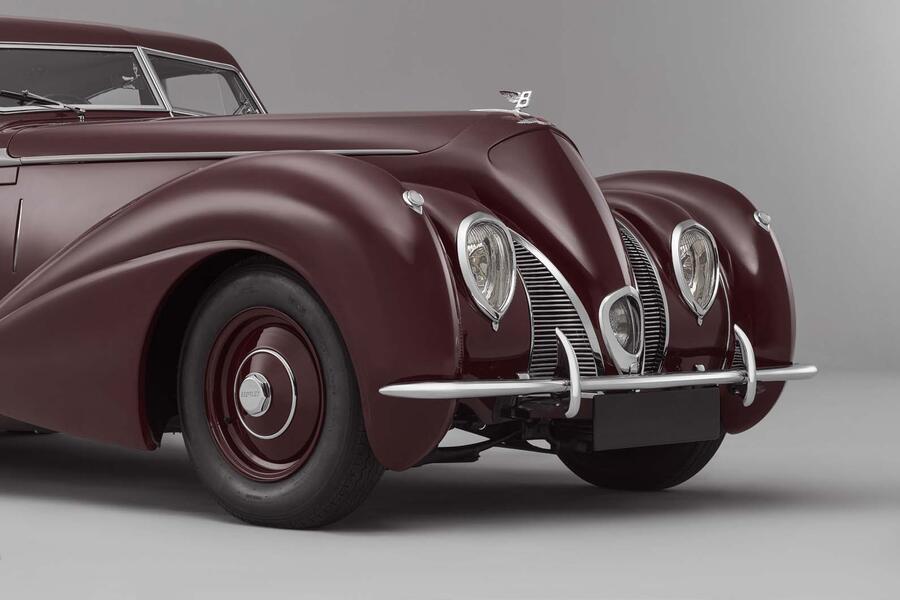 Following successful speed trials at Brooklands, where it surpassed 100mph, the Corniche was damaged in an accident on French roads, and subsequently destroyed completely during a German bombing raid on the Dieppe port where it was being stored.
Despite the loss of the only Corniche produced, a stockpile of parts for future models remained, and Bentley has been able to use original components for the continuation model.
The project has been ongoing since 2001, when ex-Bentley director Ken Lea and a team of enthusiasts set out to create a Corniche using original parts and plans.
Bentley gave financial support to the restoration in 2008, before bringing it in-house around 18 months ago at new CEO Adrian Hallmark's request.