Aston Martin has revealed the track version of its Valkyrie hypercar, which will have more power and torque and less weight than the standard version when it arrives in 2020.
Aston Martin Valkyrie AMR Pro 1100bhp track car lands
Developed with Red Bull Advanced Technologies and AF Racing, just 25 Valkyrie AMR Pro models will be made and all have already been sold - at a price thought to be above £3 million. The standard Valkyrie, of which all 150 have been allocated, is priced between £2m and £3m.
The two computer-generated images of the Valkyrie AMR Pro show the obvious changes to the car's exterior over its roadgoing sibling. All the aerodynamic surfaces have been tweaked to significantly increase downforce, Aston Martin claims. There are also much larger front and rear wings and revised active aerodynamic control created for the demands of track driving.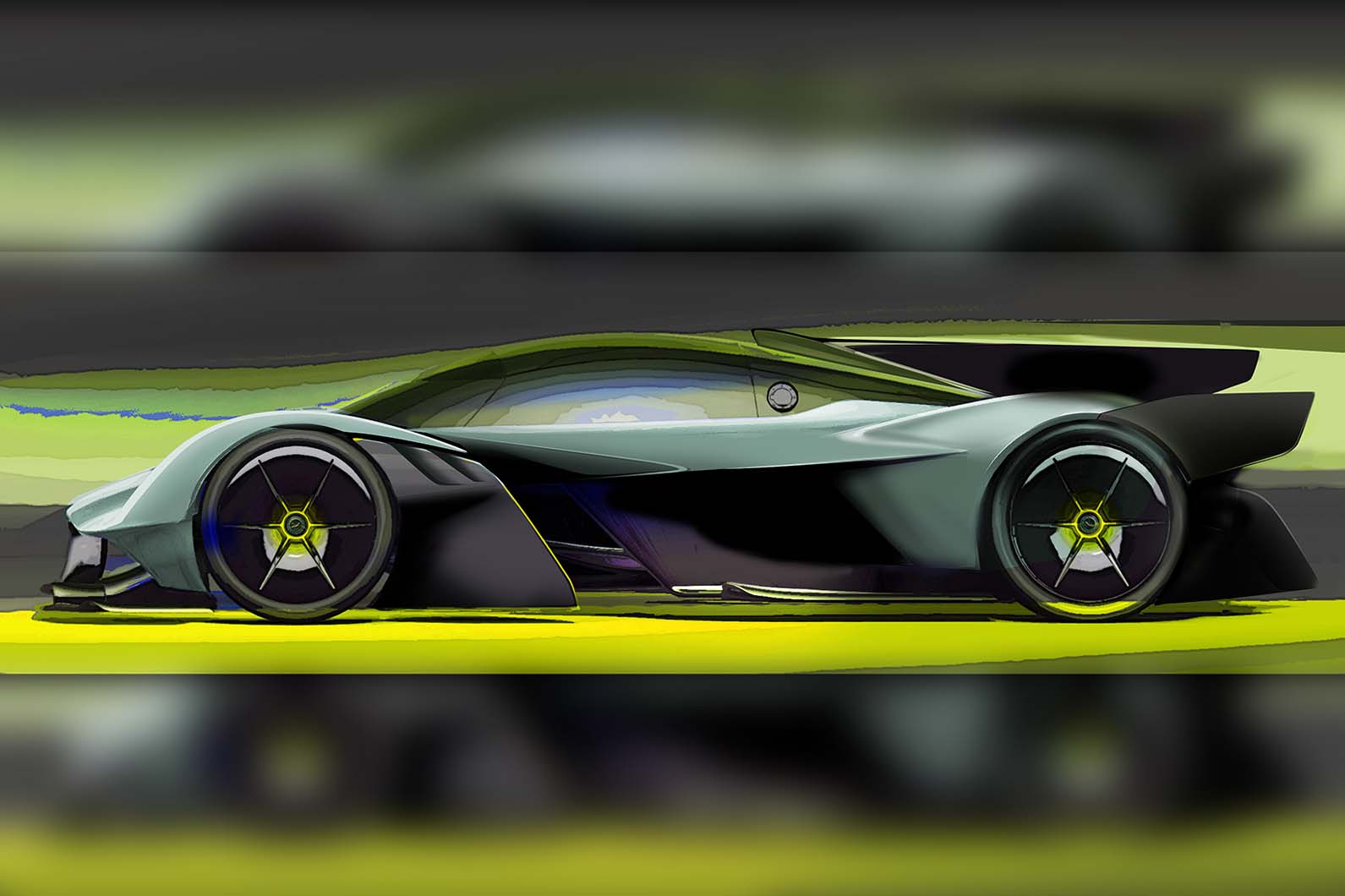 Details of the extra power and torque from the hypercar's naturally-aspirated 6.5-litre Cosworth V12 have not been revealed, but have been achieved by engine recalibration and a modification of the road car's emissions control systems. Figures for the road car are not yet confirmed either but it is tipped to produce more than 900bhp and weigh little more than 1000kg, so expect gains on those figures for the track variant.
The AMR Pro runs on smaller wheels than the road car – 18in front and rear, so that Michelin racing tyres can be used, which have the same specification as those used by LMP1 cars in the World Endurance Championship. It also features Formula 1-inspired race-spec carbon-carbon brakes.
Further weight savings have been made by removing the heater blower and infotainment screens fitted to the road car and through other ultra-lightweight components such as polycarbonate windscreen and side windows, carbonfibre wishbones and moulded race seats.
The AMR Pro's exhaust system will also be lighter because there are fewer silencing requirements on track cars.