The Aston Martin Aston Martin Rapide AMR and Aston Martin Vantage AMR Pro were revealed at the Geneva motor show, launching an all-new, limited edition hardcore performance sub-brand for the British marque that will be applied to all future model ranges, including its upcoming SUV.
Hardcore Aston Martin Vulcan AMR Pro unveiled - updated with Goodwood launch video
AMR models will draw on the firm's racing past and present, offering enhanced performance, sharper dynamics and more extreme styling. Described by Aston Martin chief creative officer Marek Reichman as the "cherry on the cake" of every Aston model in its range, AMR cars will be road-legal, while AMR Pro cars will be track only and developed separately from other models by the Q by Aston Martin bespoke division.
The Rapide AMR is described by its makers as "the world's most thrilling four door". It is powered by the 592bhp V12 from the Aston Martin Vantage GT12, running through a new quad exhaust system. It has a top speed of 210mph.
It is finished in Stirling Green with lime green accents, has 21-inch wheels and a revised grille, front splitter, side sills, rear diffuser and aero spoiler on the rear. Inside there is extensive use of carbonfibre, including lightweight seats and trims. 210 cars will be made.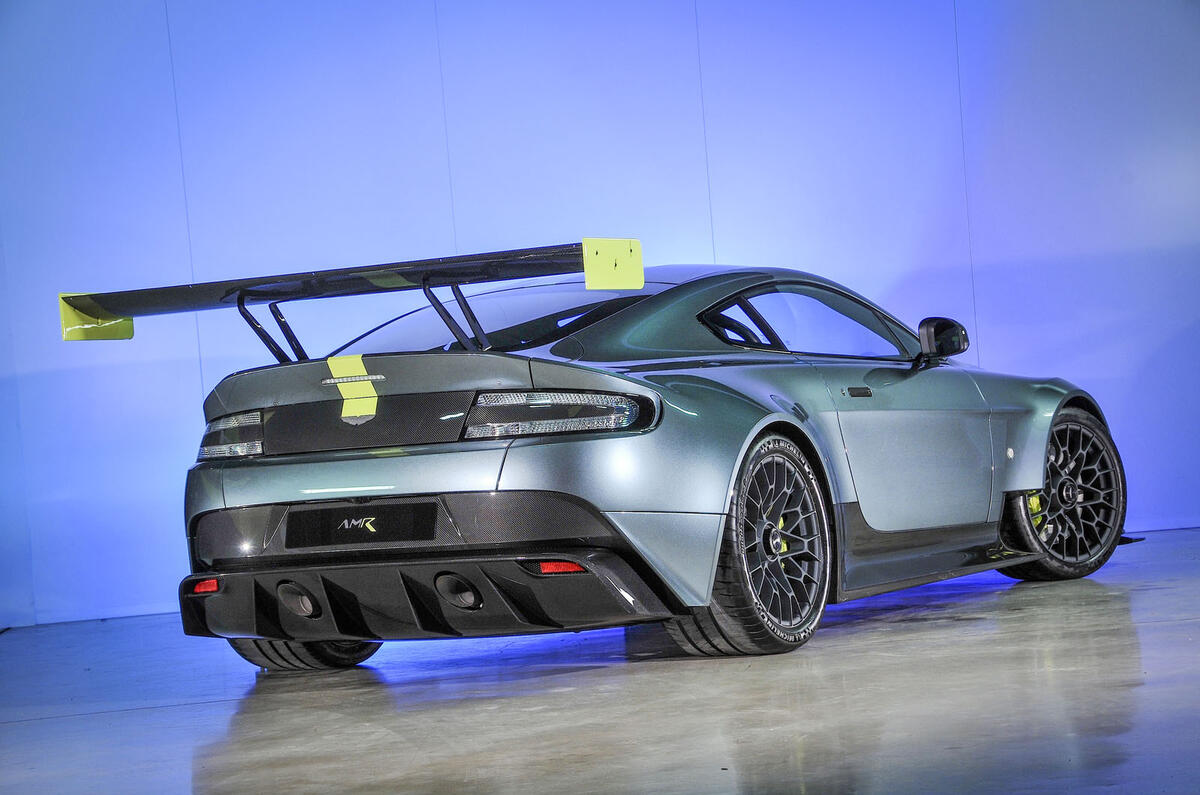 The Vantage AMR Pro is powered by a 500bhp version of the championship-winning GT4's V8 race engine. It also has race-spec adjustable suspension, engine and transmissions mounts and centre lock wheels and race tyres. Aston Martin says it offers "inspirational handling precision and exceptional levels of grip and traction".
Also painted Stirling Green with lime green accents, it also uses the bonnet and rear wing of the firm's World Endurance Championship-winning racers. Other details include new front bumper, grille, splitter and rear diffuser designs. Inside, carbonfibre dominates again, as well as the roll cage. Just seven Vantage AMR Pro cars will be sold.