Aston Martin has continued to expand the brand into new luxury avenues with the launch of a special-edition submersible vehicle.
Co-developed with Florida-based Triton Submarine, the Project Neptune can dive to depths of 500 metres. It's based on Triton's three-seater 1650 3/LP, but receives Aston design and gets more power. It can travel at up to five knots and is said to be four times as accelerative as Triton's current top submersible. The vehicle offers a near 360deg view of its surroundings, thanks to a spherical pressure hull.
The Project Neptune features an interior designed and trimmed by Aston, as well as a custom exterior with a more streamlined shape. Buyers can choose from three design specifications that have been created by Aston's Q customisation department.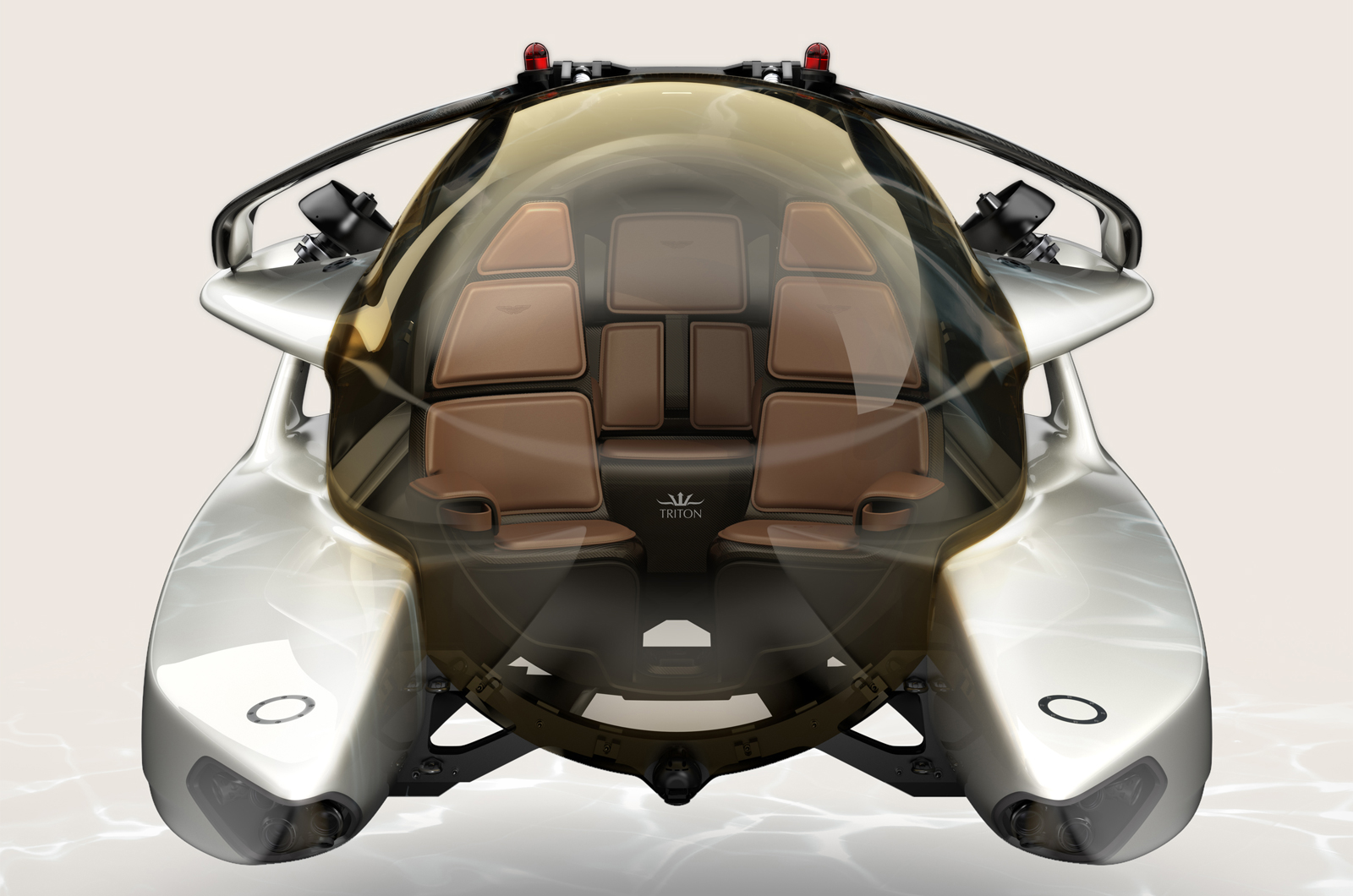 "Project Neptune's interior was a great challenge," said Aston chief creative officer Marek Reichman. "Unlike a sports car, where the interiors are installed into an open-sided cabin before the doors are fitted, everything you see inside will be lowered through the upper hatch and assembled within the completed sphere of the pressure hull. We have been able to present a congruous aesthetic that defies its multi-part complex installation."
Aston Martin Vision concept previews 'radical' electric saloon
Chief technical officer of Triton Submarines, John Ramsay, said: "The work we have done together on the exterior of the submersible pleases me most. I'm particularly proud of our joint development of the acrylic canopy and iridium coating. The prototypes look incredible, being simultaneously functional and beautiful."