BMW will launch the most hardcore series production BMW M3 yet in spring 2018, with the new model set to be the definitive version of its F80-generation super-saloon.
The M3 CS has been photographed testing at the Nürburgring Nordschleife, where it is expected to be launched next year ahead of the circuit's 24-hour racing event. BMW will compete in the Nürburgring 24 Hours, which runs during 12-13 May next year, with the BMW M6 GT3.
The M3 CS will follow the M4 CS in receiving a 10bhp boost for its turbocharged 3.0-litre straight-six S55 engine, bringing its maximum output up to 454bhp. The redline will be raised to 7600rpm and torque is also due to peak higher at 442lb ft – 37lb ft more than the M3 Competition Package. The rear-wheel-drive car will feature a seven-speed twin-clutch automatic gearbox.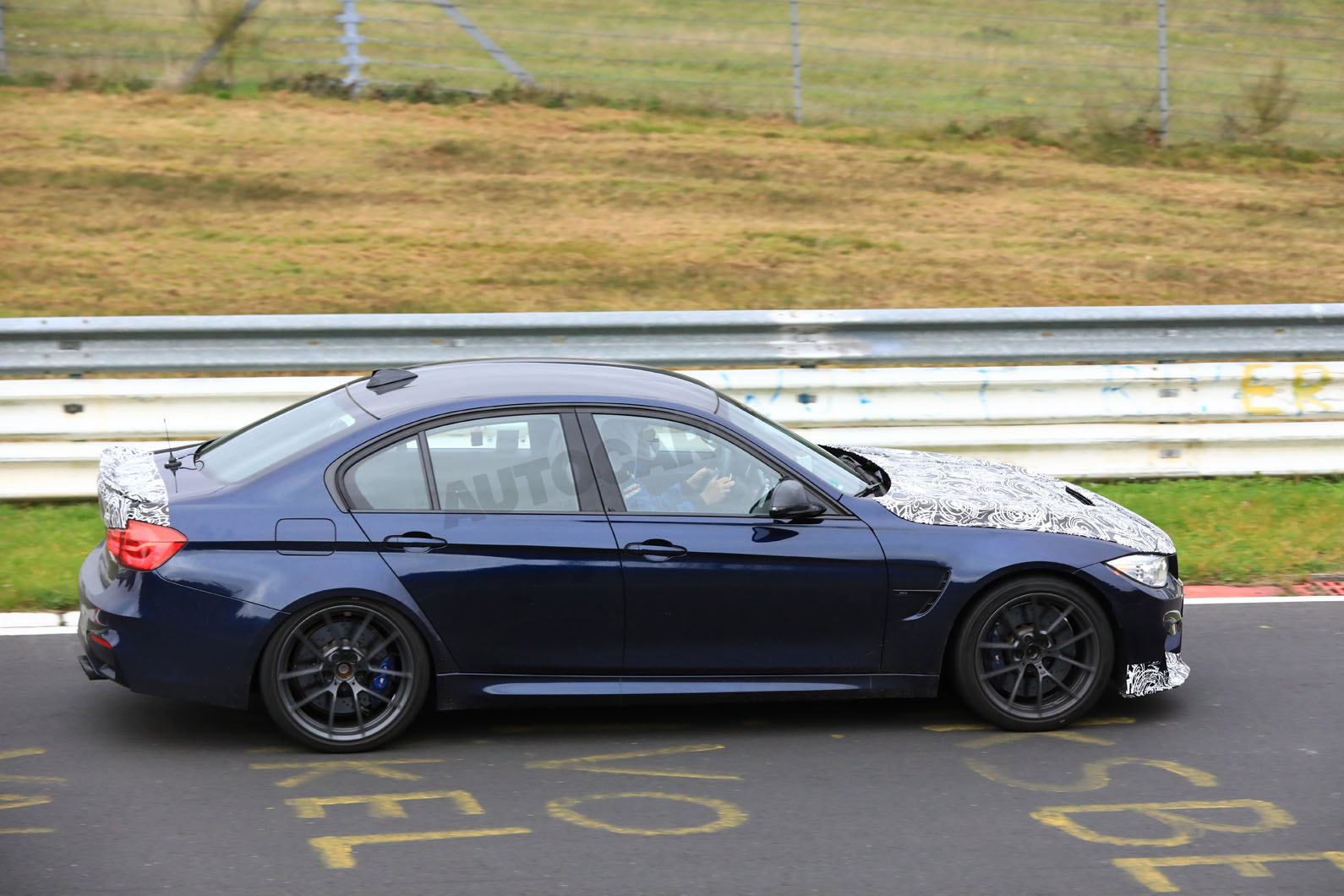 The reveamped drivetrain should benefit from a freer-breathing exhaust system similar to the one fitted to the M3 Competition with less sound deadening.
The CS will undergo a weight loss programme compared with the regular M3, with lightweight carbonfibre-reinforced plastic bonnet, carbon rear diffuser and fixed-height front splitter. Inside, there will be thinner door cards and a lighter stereo, which combine to cut around 35kg from the Competition Pack's 1560kg weight.
The improvements will help trim the M3 CS's 0-62mph sprint time to about 3.9sec – three-tenths better than the M3 Competition. The electronic limiter that restricts the M3 to 155mph will be removed, raising its top speed beyond 170mph.