A camouflaged BMW M4 GT4 racing car made an unexpected appearance at BMW Motorsport's end of year Season Review event in Munich.
This is the first time the car has been seen in complete form - it's not expected to be revealed properly until development finishes in 2017. Previous GT4 sightings were of a road-going test mule (shown below).
The M4 GTS has new, more aggressive aerodynamic features, such as a larger fixed rear wing, a more prominent front spoiler and lower side skirts.
The car also gets a more complicated rear diffuser, a modification made to generate racing levels of downforce that conform to GT4 regulations.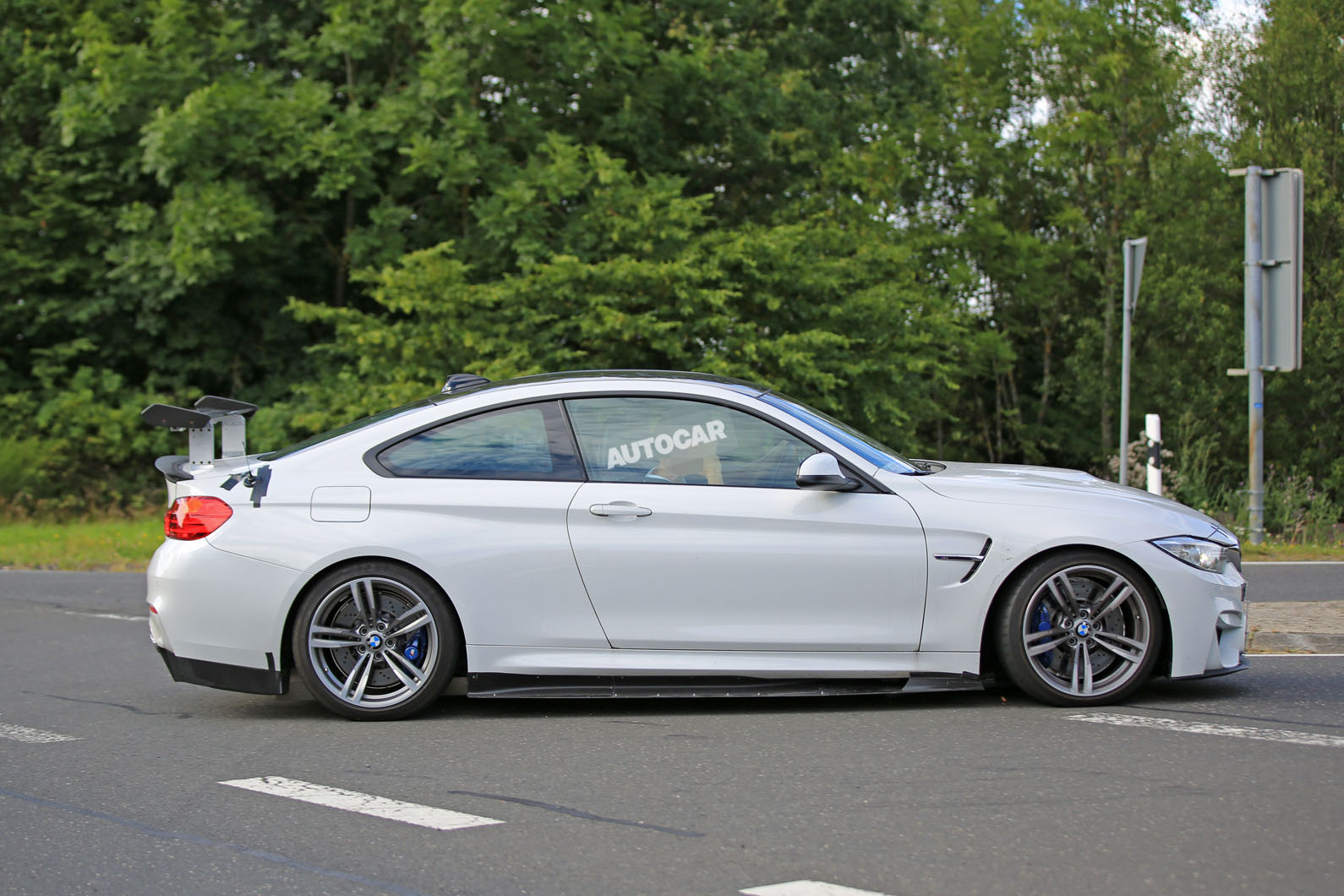 The M4 GT4 will retain the road car's twin-turbocharged straight-six engine, but power might be down on that of the 493bhp M4 GTS once regulation restrictors are added.