The hottest version yet of the current Vauxhall Insignia, the 252bhp GSi, is now available to order, priced from £33,375 for the Grand Sport, and £34,875 in Sports Tourer guise.
Vauxhall's new flagship launched at the Frankfurt motor show. The pricing puts it £1380 above the entry-level Kia Stinger, although the two are closely matched in terms of power outputs - the GSi has just 8bhp on the Kia.
The car is powered by a 2.0-litre four-cylinder turbocharged petrol engine that outputs 295lb ft and is mated to a new eight-speed automatic gearbox with paddle shifters. Alternatively, there's a 2.0-litre, 207bhp diesel engine, with identical performance and price to the petrol. The petrol emits slightly more CO2, pumping out 197g/km to the diesel's 192g/km.
It says the reason for the quicker pace is the car's improved agility, helped by the new Insignia's 160kg lighter kerbweight and new four-wheel drive system that offers torque vectoring at the back.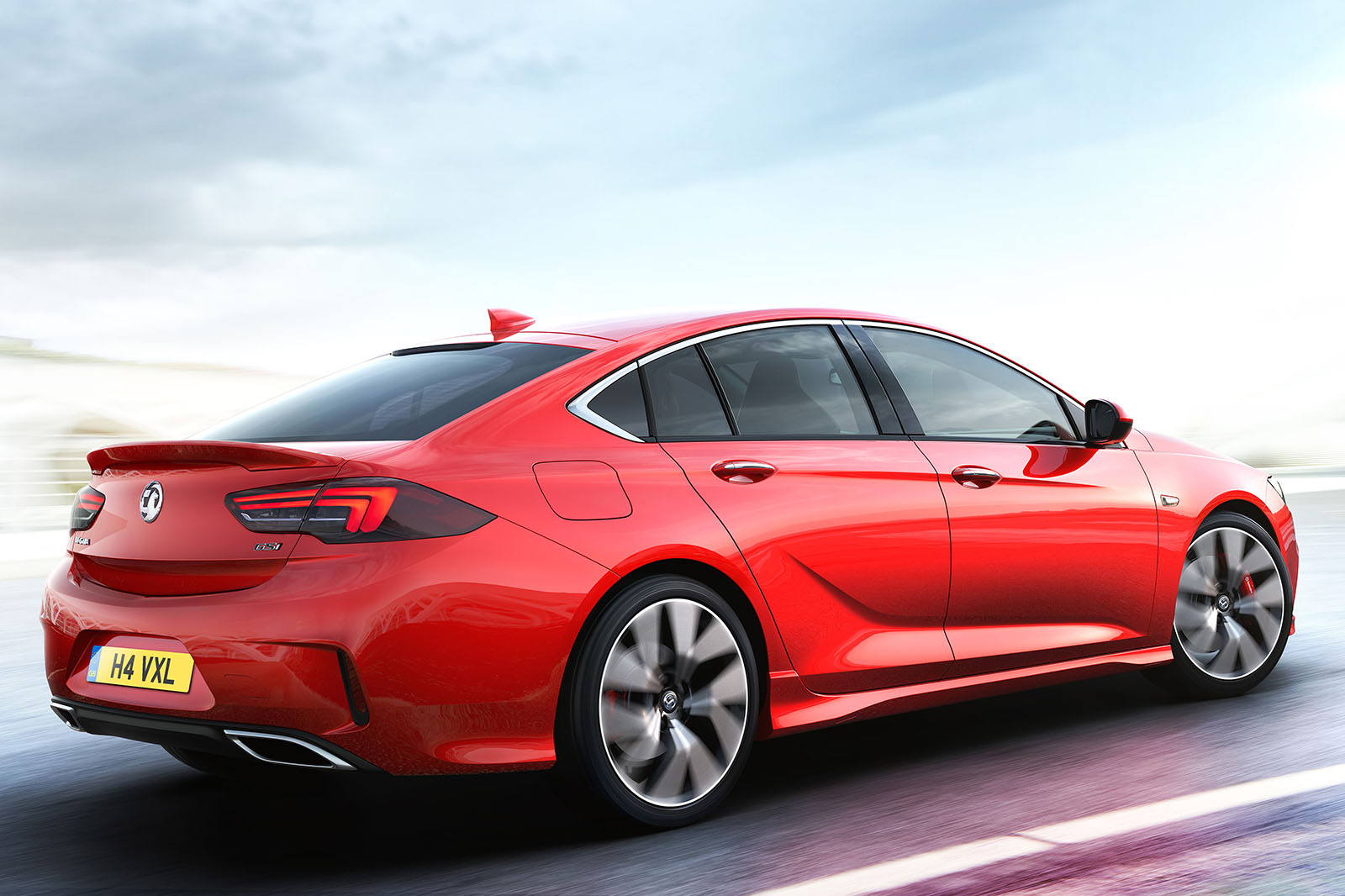 The driveline uses a GKN Twinster twin-clutch differential (as do the Ford Focus RS and Range Rover Evoque) to power the rear wheels, splitting torque independently to improve traction. At the front, power is distributed via a more conventional electronic differential lock, which imitates a mechanical diff by braking wheels experiencing slip.
Autocar sampled the system on a GKN test mule that was based on the previous-generation Insignia VXR last year.
The GSi also uses adaptive dampers that come as part of its the mechatronic Flexride chassis system. The technology continually adapts damping rates and also enables adjustments to the car's steering, and throttle and gearbox responses.