Aston Martin's engineers have been challenged to be the first to mate a manual gearbox to the AMG-sourced V8 engine of the Vantage, producing a more involving car that's due out in 2019.
A recently spotted development car running with the optional quad-exit exhaust system is thought to be an early mule for the new variant, which was confirmed for production by company CEO Andy Palmer last year. The 'box is likely to have seven speeds.
AMG hasn't offered a manual gearbox in its cars since the last decade, so this manual Vantage, which will follow the automatic version that's been on sale since April, needs bespoke parts and tuning to work with the twin-turbocharged 4.0-litre motor.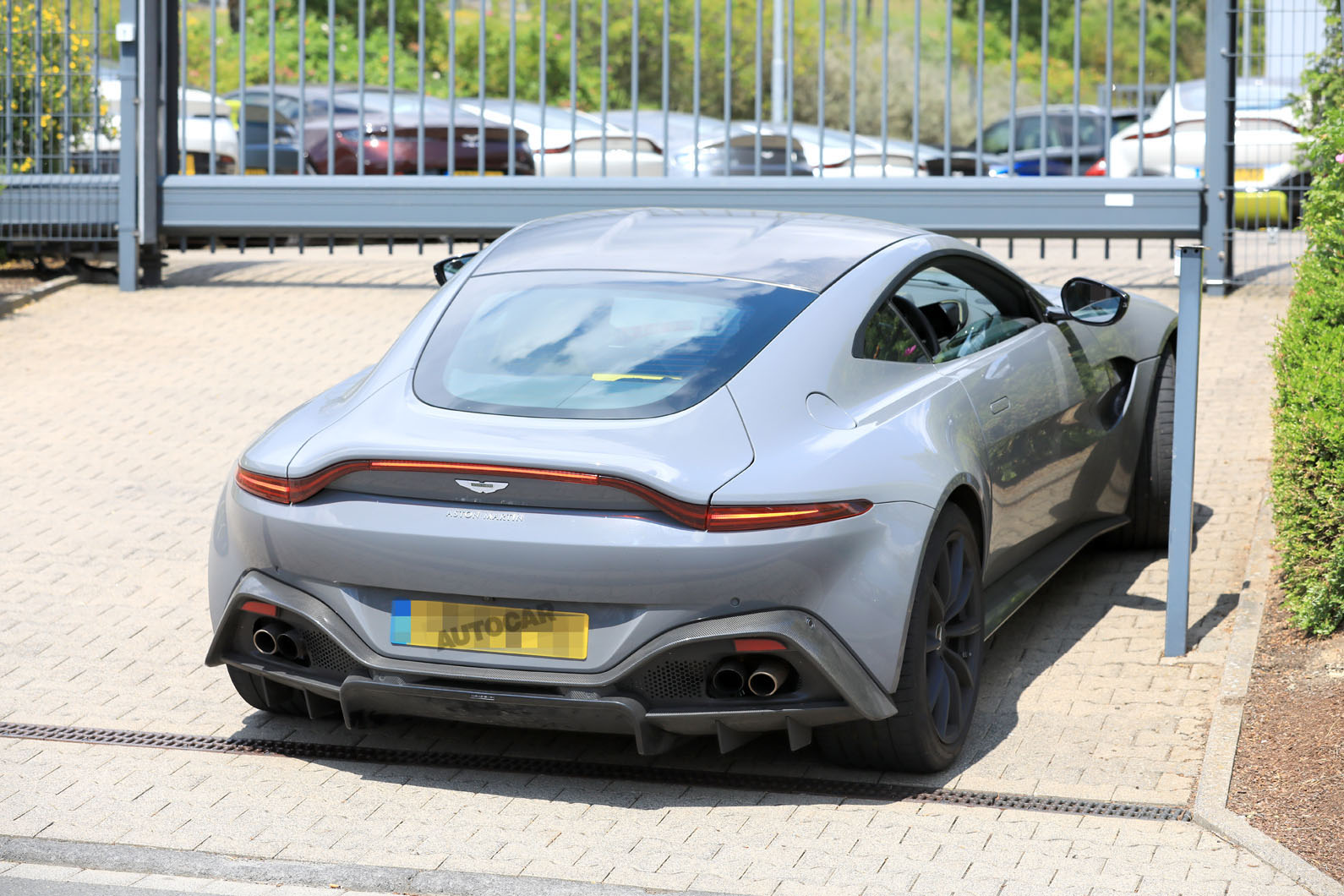 While this was also the case with the launch Vantage's ZF eight-speed automatic gearbox, which was chosen over the seven-speed automatic that Mercedes designed the AMG engine to work with, the challenge is understood to be greater this time because this engine has never worked with this type of gearbox.
The manual car will be offered in the same guises as the automatic, so an S version is due, while it's likely that a more hardcore AMR model will be offered with three pedals as well. The standard car produces 503bhp and 505lb ft of torque, but the V8 produces more than 600bhp in AMG's most potent cars, illustrating the extra performance potential for Aston's following Vantages.
Aston Martin to produce mid-engined P1 rival
Buyers opting for the manual version will ultimately be sacrificing outright performance for the addition of a clutch pedal and gearlever. Expect a couple of tenths to be added to the 3.5sec 0-62mph time of the current car, while the 195mph top speed may be trimmed with one fewer cog available – although this will depend on gearing.