The Hyundai i30 Fastback will go head to head with rivals like the Audi A3 SAudi aloon and Mazda Mazda 3 Fastback when it's launched at the start of 2018.
It will be the third i30 variant, joining the hatcback and estate, slotting between the two in the model line-up in terms of both pricing and interior space.
First sightings of a development car show that the Fastback is essentially the same as the hatchback at the front, but has a more gradually sloping roofline and a longer rear overhang.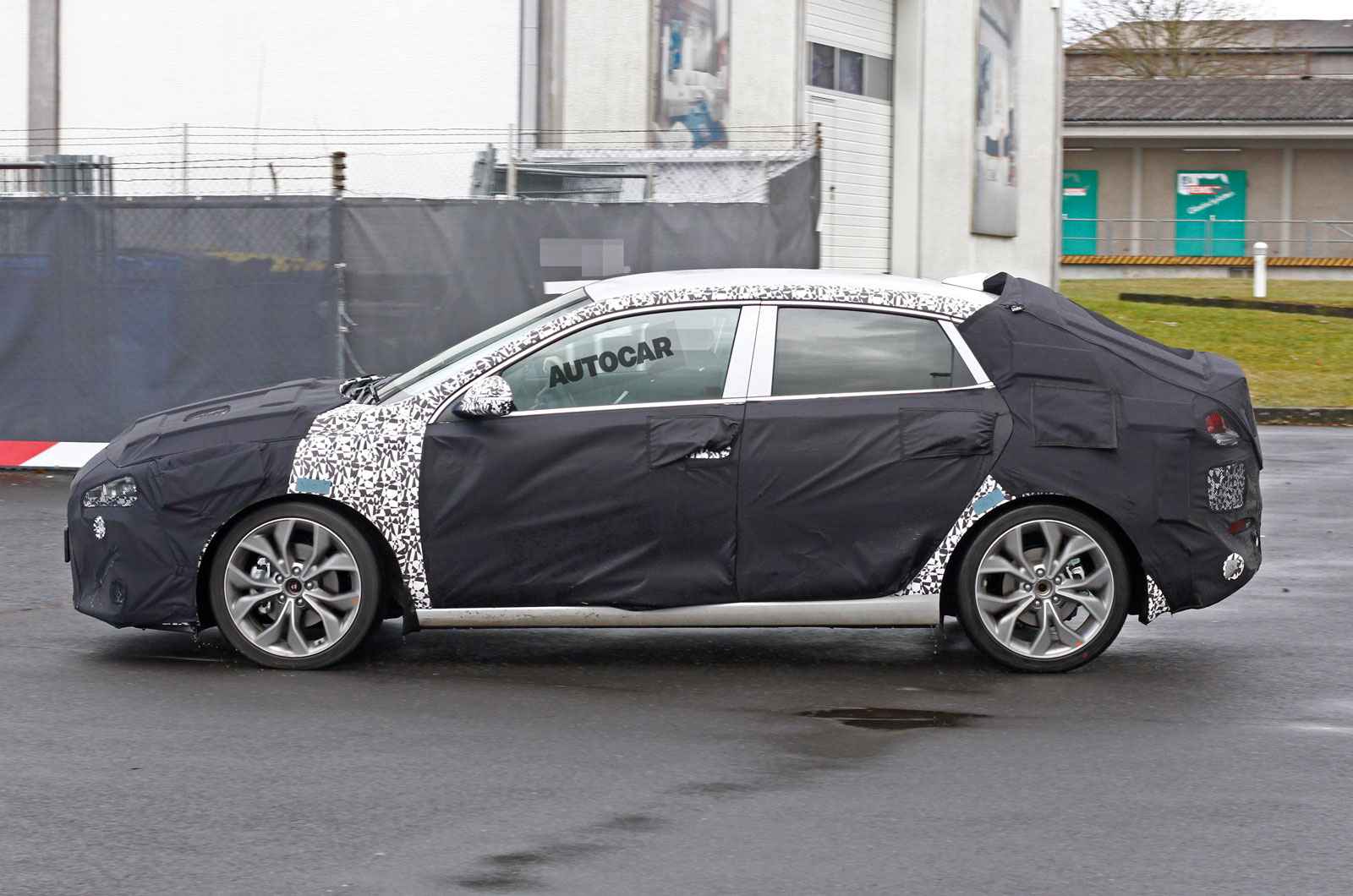 Heavy cladding covers the car's tail-lights, but it looks as though the design is the same as that of the hatchback and estate.
Powering the Fastback will be a choice of turbocharged engines shared with the other i30 models. The entry-level unit will most likely be a 1.0-litre T-GDI three-cylinder petrol that produces 118bhp, and above that will sit a 1.4-litre four-cylinder unit with 138bhp.
The diesel engine range comprises Hyundai's 1.6-litre unit in different states of tune, producing up to 131bhp.
As standard, the i30 comes with adaptive cruise control that can brake or accelerate the vehicle at speeds of up to 112mph, autonomous emergency braking (AEB) and lane-keeping assistance.