The 2018 Audi A1 will be larger and more luxurious than the current car due to its new MQB A0 underpinnings and improved interior technology.
Much like its cousins from Volkswagen, Skoda and Seat, Audi's smallest model is expected to grow in both length and width, offering more leg room and increased boot space inside. Rear passengers will also benefit from more head room with that longer roofline.
2017 Seat Ibiza confirmed for July arrival
Additionally, the new underpinnings will improve structural rigidity while reducing weight thanks to the use of a so-called hybrid construction. The method, which was first employed in the Audi A8 late last decade, uses a combination of hot-formed steel and aluminium. However, due to the larger size of the next A1, it's unlikely that the 2018 model will be lighter than the current car, which is 1035kg in its entry-level guise.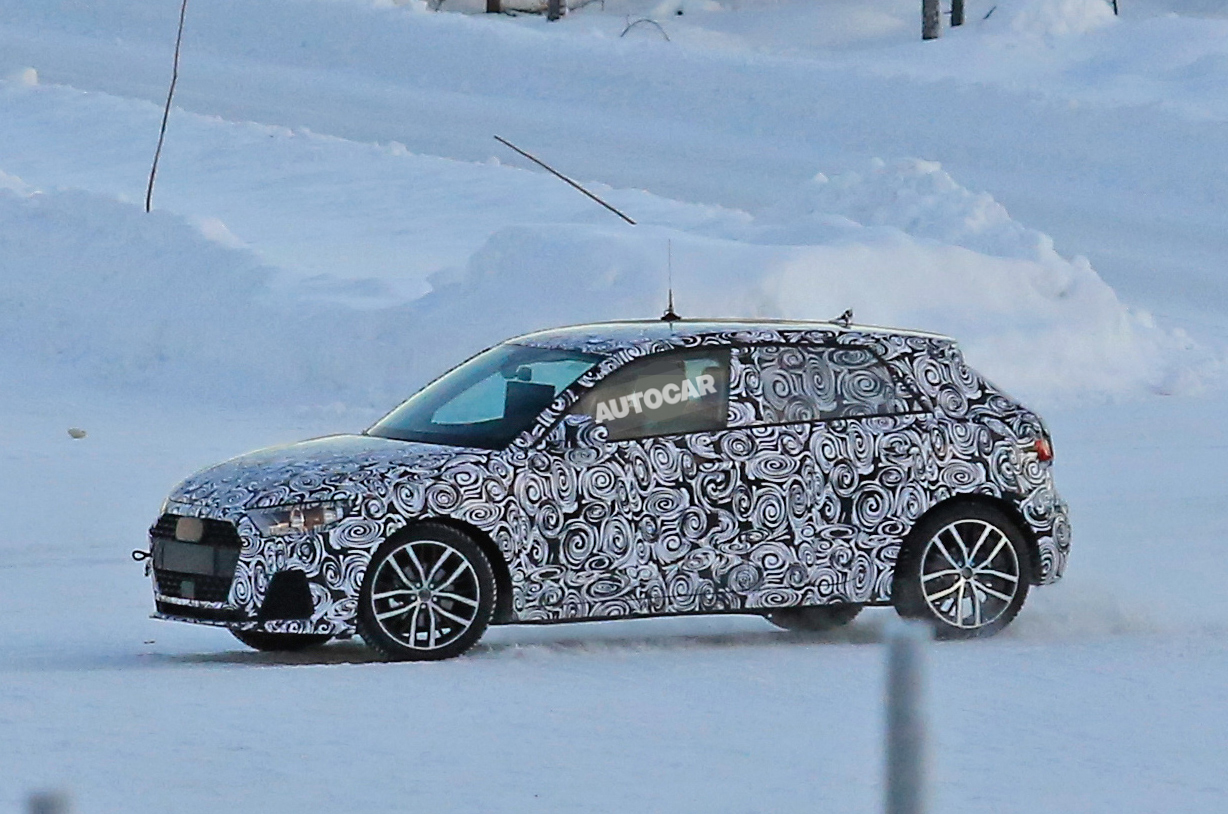 As shown by recent spy pictures, the next A1's larger body means the compact dimensions of its predecessor are swapped for a more conventional hatchback shape. The car's design does bear some resemblance to the larger Audi A3, and the shape of its lights – both front and rear – certainly appear familiar to that car.
Audi is developing the 2018 A1 to be compatible with its Virtual Cockpit technology – something the current model hasn't been able to adapt. The system will integrate Audi's 12.3in display into the dashboard and work with Apple CarPlay and Android Auto. Top-spec models could be offered with wi-fi hotspot technology, too.
2017 Volkswagen Polo will be larger and lighter
Powering the new A1 will be a selection of turbocharged petrol and diesel engines, the bulk of which will be related to units offered in the current car. Entry level spec will be a 1.0-litre three-cylinder, likely with more power than the current 94bhp.
Additionally, further developed versions of the current car's 1.4 petrol and 1.6 diesel turbocharged engines are likely, with the former producing in excess of 150bhp and the latter offering more than 72.4mpg combined.