The 2017 Volkswagen Golf R has been spotted again ahead of its anticipated arrival in the first few months of next year.
The 2017 Volkswagen Golf R has now been revealed
The car's exterior will receive a few small tweaks, as seen here, including a new front bumper, air intakes and grille.
While the test car is an estate, the same changes can be expected for the facelifted hatchback version.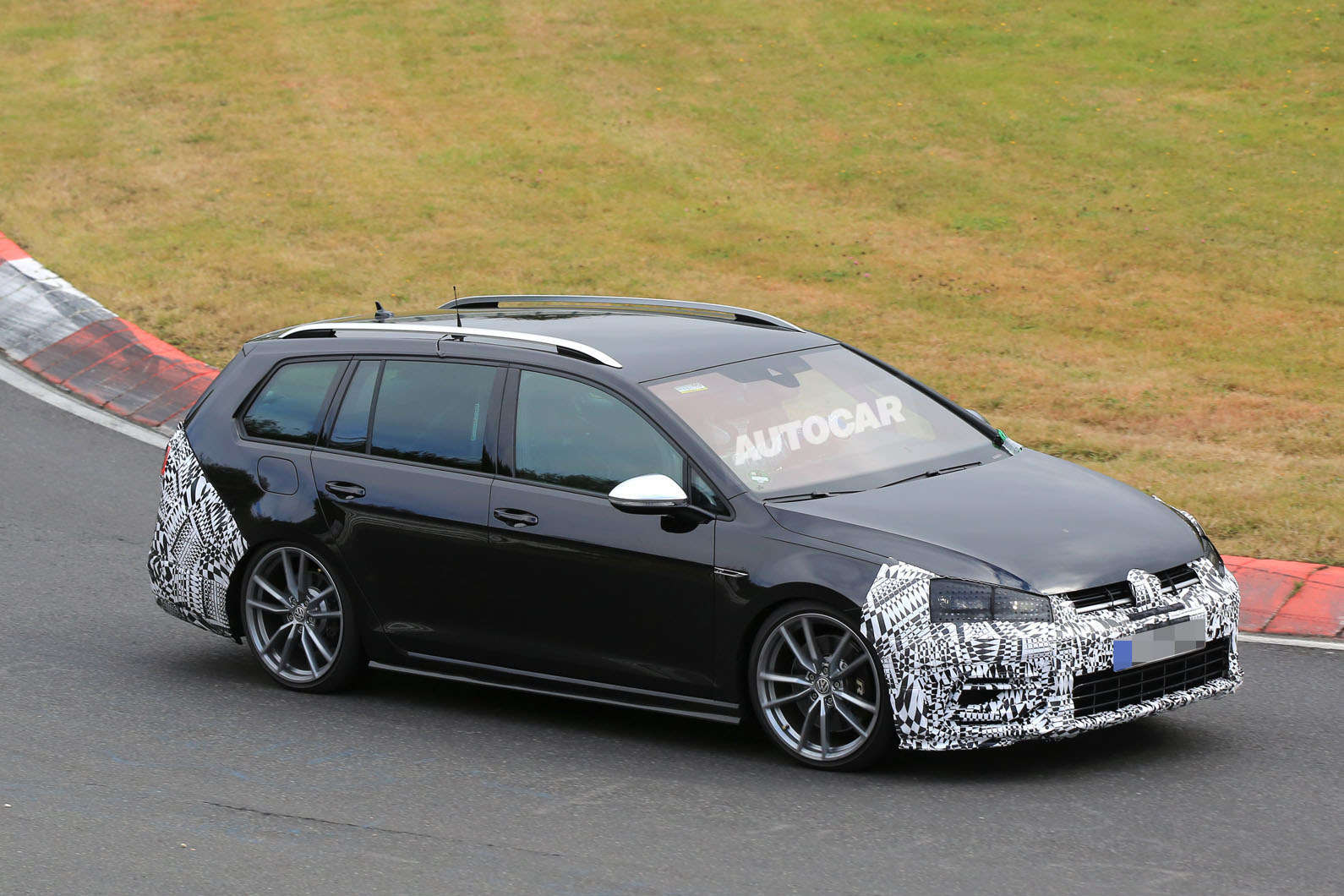 The absence of any further camouflage confirms no other changes have been made to the body, but previous facelifted cars (shown earlier in the gallery) were seen benchmark testing against a current production R, suggesting the 2017's adjustments could be more than just skin deep.
The current car's turbocharged four-cylinder engine sends 296bhp to all four wheels, but a growing list of hot hatch rivals, including the 306bhp Honda Civic Type R, may have encouraged Volkswagen's engineers to extract more power for the facelifted 2017 model.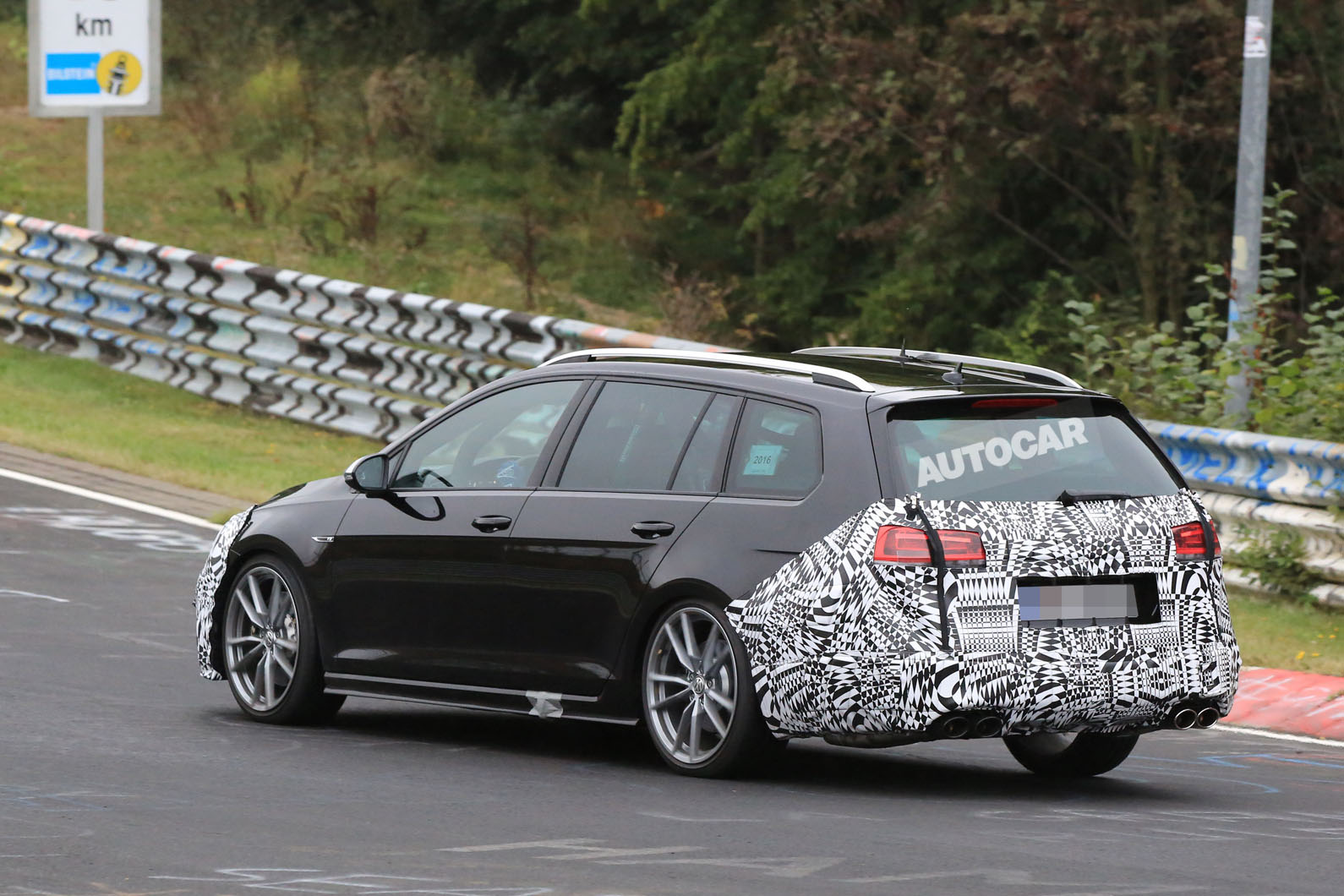 Inside, Volkswagen's touchscreen infotainment system will be updated, with some sources suggesting gesture control is top of the list of new features. As with the current car, the system will also be compatible with Apple CarPlay and Android Auto.