The Renault Zoe is now available to buy with a 40kW battery, in addition to the 22kW battery offered previously.
Updates to the all-electric Renault supermini also include a new range-topping trim level. The new battery, which joins the existing 22kW battery in the Zoe range, provides an official claimed range of 250 miles, which is around the same as an entry-level Tesla Model S, although Renault reduces this claim to between 186 and 124 miles in real-world driving, depending on the temperature. 
Hot two-seat Renault Zoe e-sport gets 460bhp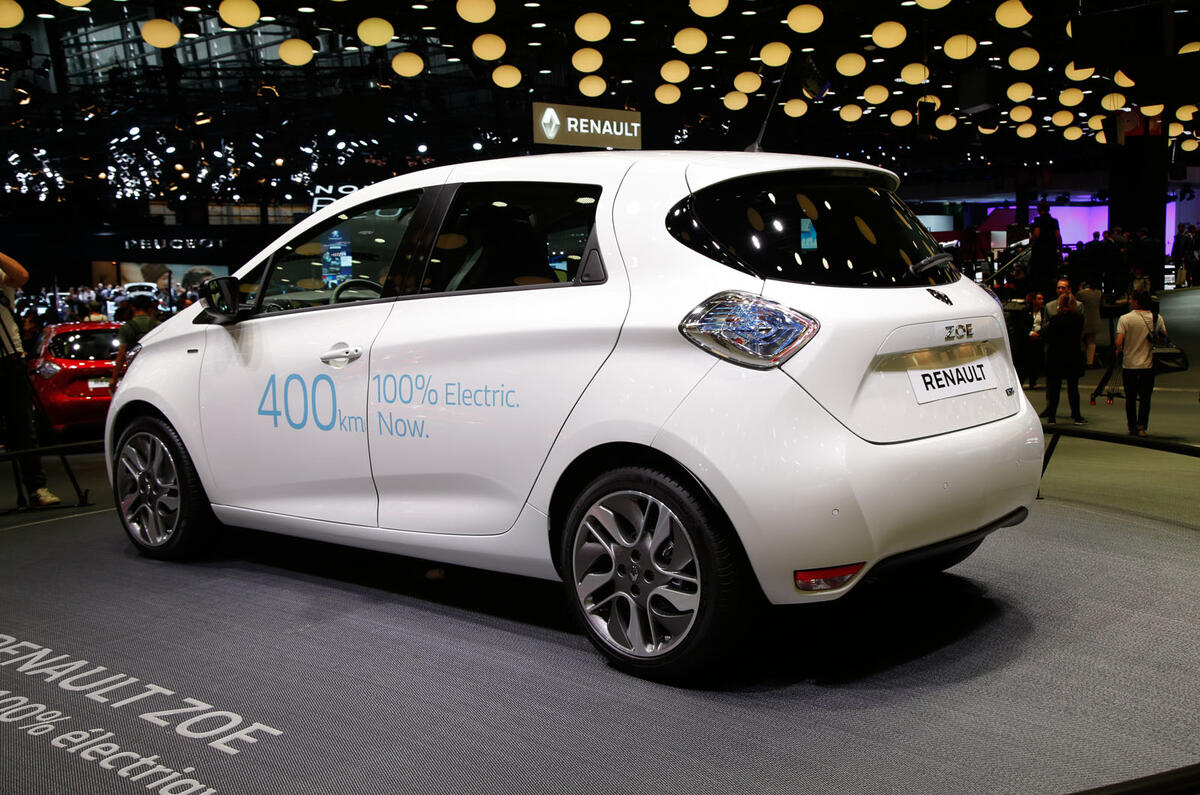 The larger battery is available with Dynamique Nav trims and above; this includes the new Signature Nav trim, which has leather upholstery, heated front seats, a Bose sound system, a reversing camera and 16in alloys, as well as added lumbar adjustment for the driver's seat. The revised model also gets three new exterior paint colours.