Porsche has revealed a second plug-in hybrid Porsche Panamera.
This V8 version joins the V6, both of them petrol, and it's unusual not only for the substantial 671bhp it develops but also for being the first hybrid to serve as the ultimate model in a Porsche model range. The Turbo S also offers usefully more performance and considerably greater economy than the conventional 543bhp V8 Turbo.
It will officially travel 31 miles and deliver 97mpg on the (unrealistic) NEDC test cycle, and puts out 66g/km of Co2. In reality, says Panamera model-line boss Gernot Dollner, it travels 24 to 27 miles on amperes alone, and returns between 22 and 40mpg – not bad for 2310kg car of spectacular performance.
The spectacle comes from the Turbo S's 543bhp 4.0 litre twin turbo V8 and 134bhp electric motor to produce a resounding 627lb ft of torque from as low as 1400rpm. The electric motor and clutch pack are compactly housed within the casing of an eight speed PDK transmission that drives all four wheels.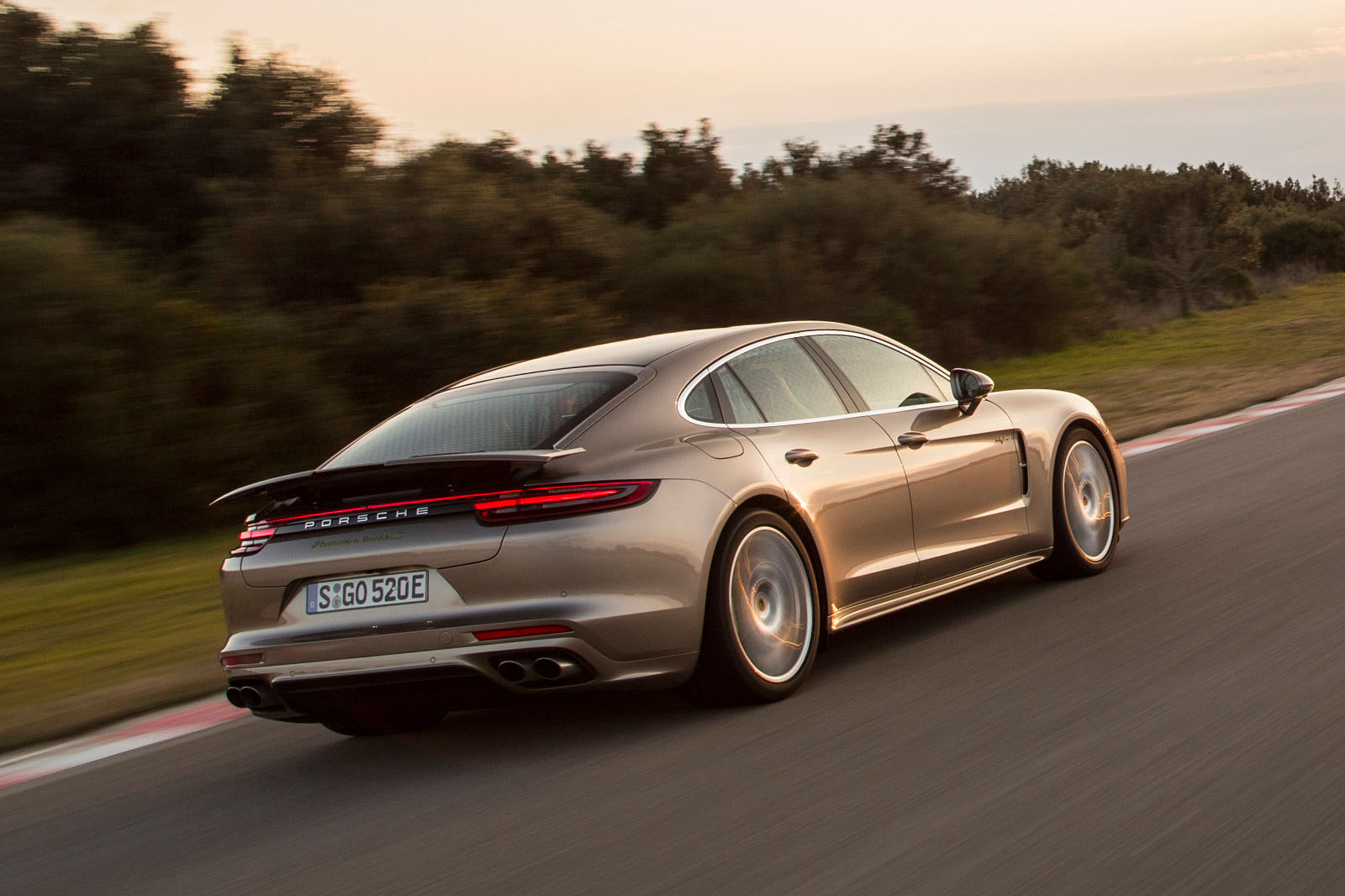 The result is a four-seat plug-in hybrid that will break 62mph in only 3.4sec, bound from that speed to 124mph in 8.3sec and top 193mph, making this the most powerful hybrid saloon in the world, says Porsche, and the fastest. Faster still, though, is Tesla's pure electric 525bhp, 713lb ft Model S, which storms 62mph in 2.8 (unachievable, in Autocar's experience) sec.
Key features include four driving modes – electric, hybrid, sport plus and boost, which provides a momentary extra power surge – 48-volt electrics to drive the electric anti-roll bars, optional four-wheel steering, torque vectoring, carbon ceramic brakes, three-chamber air suspension, Porsche traction management and launch control.
The battery pack needs six hours to charge from a 10amp domestic socket, or 2.4 hours from a 30amp supply using an optional 7.2kW charger.