A Mercedes-AMG C 63 R is on the way to fight it out with the BMW M4 GTS next year, as shown by these pictures of a development car testing at the Nürburgring.
The car wears a large rear wing and a prominent front spoiler, suggesting it will produce genuine downforce to enhance track performance and hinting at a more powerful version of the C 63's 'hot-vee' twin-turbocharged V8 under the bonnet.
The most powerful C 63 on sale at the moment is the C 63 S, which produces 503bhp from its 4.0-litre unit. But as shown by the hardcore 577bhp GT R, significantly more power can be extracted from this engine.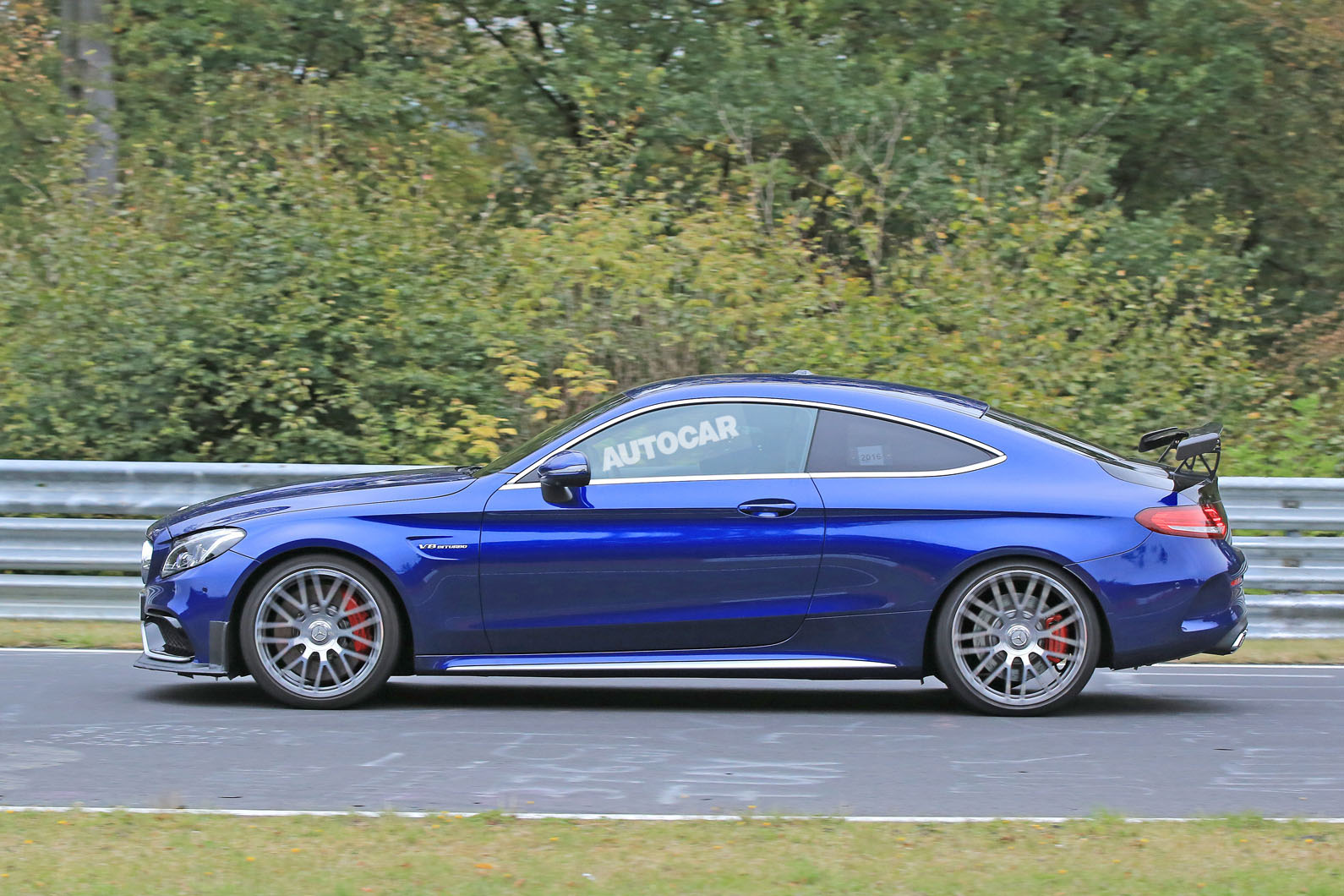 The GT R's 4.0-litre petrol engine uses different turbochargers, reworked engine mapping and a higher compression ratio to offer the additional grunt, but it's not yet known whether the C 63 R will get exactly the same specification of engine.