A 2017 Chevrolet Z/28 development car has been filmed crashing into the barriers at the Nürburgring during testing.
The model is set to arrive as a lighter, harder version of the Camaro ZL1, and has been testing in prototype form for several months. This crash could be a slight setback to ongoing development plans, but it isn't expected to have any impact on the model's arrival, which insiders say will come later this year.
Read about our first drive in a 2016 prototype Camaro here
No official details have been released about the new car, but insiders say the new Z/28 will follow the form of its predecessors and be powered by the same engine as the second hottest Camaro, the ZL1.
That engine is Chevrolet's LT4 small-block V8, which can produce up to 650bhp. The new Camaro should therefore improve on the old Z/28's 0-60mph time of 4.0sec.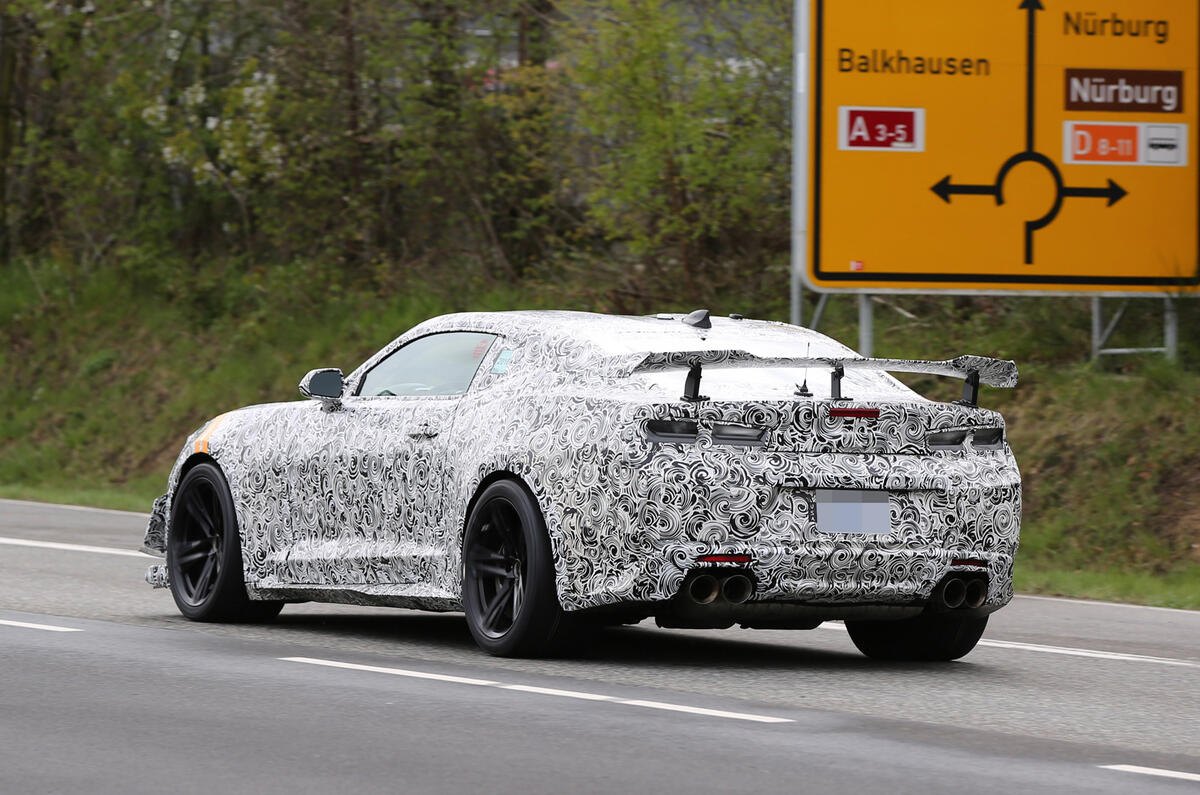 The Camaro Z/28 will be available with GM's active damping tech and Magnetic Ride Control. Our latest spy photographs also show that it has a fixed rear wing and winglets on the front bumper, emphasising its track focus.
The Camaro ought to be a genuine rival to the likes of the Porsche 911 GT3, but in its native American market will likely cost significantly less. The last Z/28 was priced from $75,000 (about £44,000) in 2014.